P!nk showed that she even cycles like a rock star wearing a black leather jacket, ripped men's denim worker jeans, leather shoes and oversized sunglasses!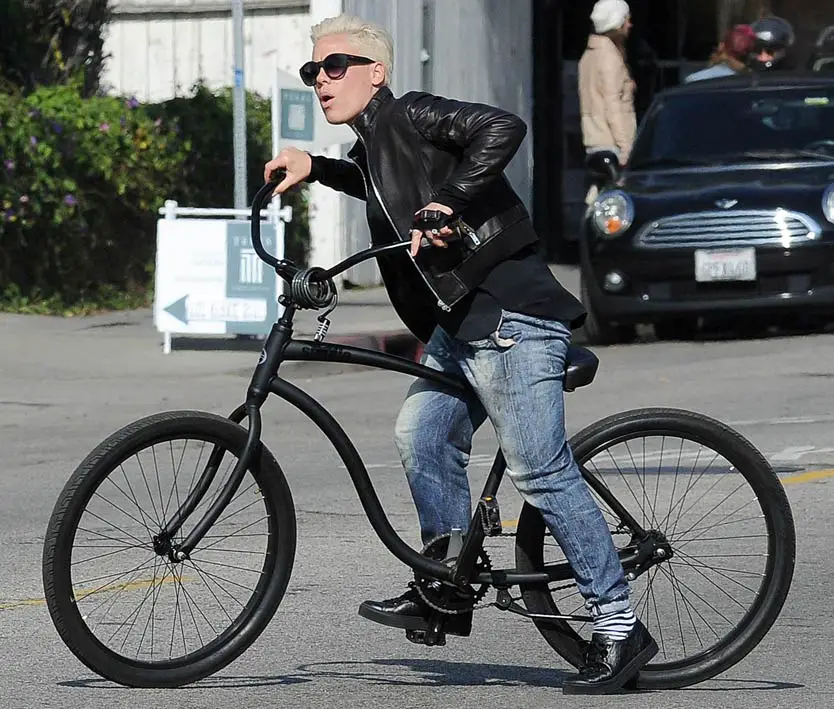 With her bright blonde hair slicked back she was pictured on her black beach cruiser cycling around Venice, California and matched her outfit with zebra style black and white socks!
After stopping for lunch with a male friend, she then left the restaurant carrying an unusual silver pan that had a pink base and two children praying on their knees on top of it!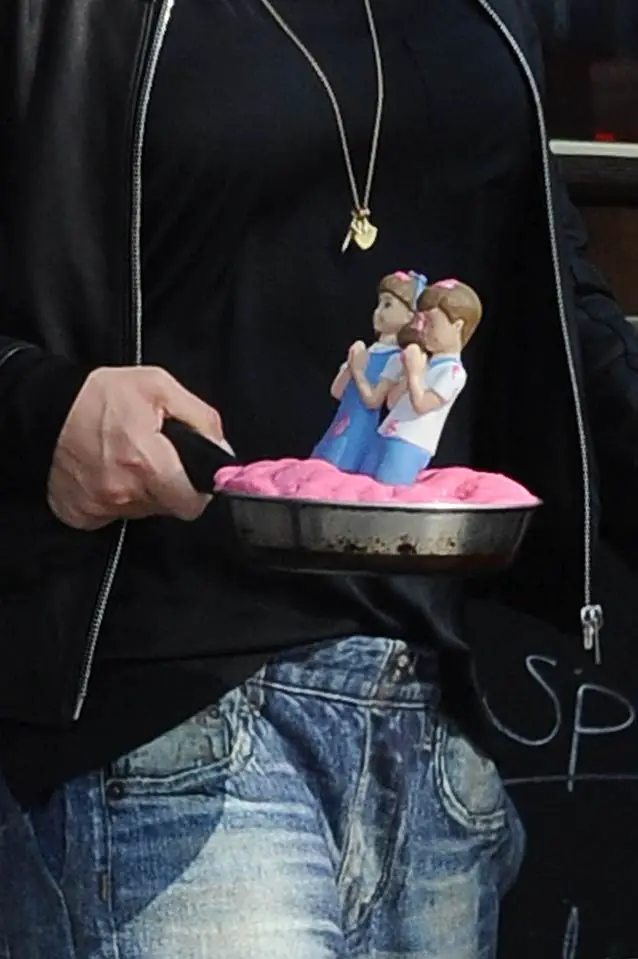 Her husband Carey Hart was a professional freestyle motocross racer and the two of them are often spotted cycling around Abbot Kinney in Venice where they have lived in various properties.
P!nk was even filmed shooting her hit single "So What" driving a tractor down Sunset Boulevard! Check out our video below:
VIDEO: "So What" Filming THAT iconic Pink Music Video
Wearing a bright purple top with her red and black bra showing, she matched the outfit in the music video with green and blue striped leggings, red-rimmed sunglasses and blue socks. Looks like P!nk loves her striped socks!
The beach cruiser Pink was pictured on is made by Giant and a similar model can be seen here which will set you back around $268.38: SixThreeZero Beach Cruiser Bicycle
Pink received mixed reviews recently of her rendition of the American National Anthem at Superbowl 52. She was spotted spitting out a throat lozenge during her performance which lit Twitter up with mixed reviews!
Pink was the first artist to sell more than 250,000 tickets at the Rod Laver Arena in Melbourne, Australia for her The Truth About Love Tour earning around $29.2 million!
P!nk Trivia:  According to Wikipedia her The Truth About Love Tour totaled $184,061,847 in revenue!