Jessica Biel turned heads at the Baby2Baby Gala in Los Angeles as The Sinner actress wore a see-through Giambattista Valli dress that showed off her black bra and lingerie underneath!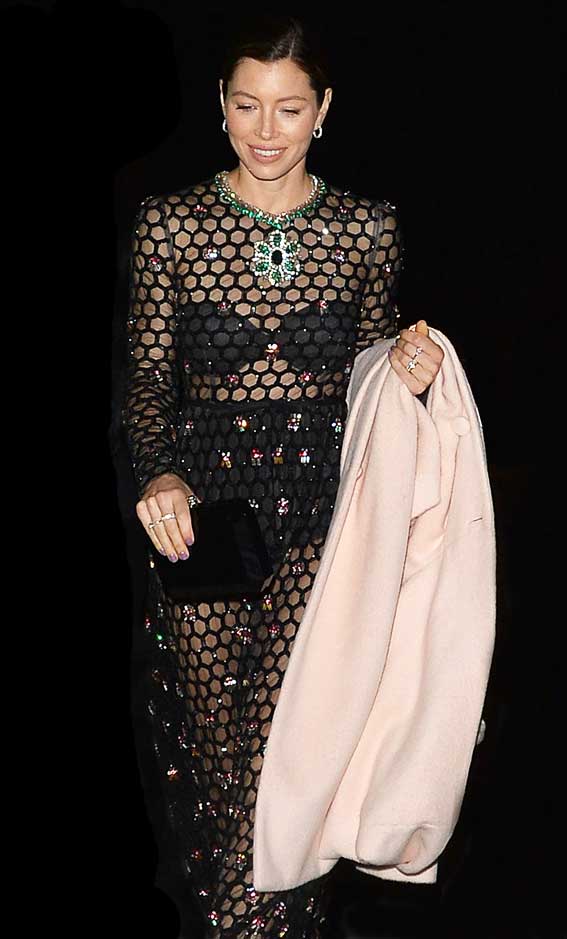 She matched the hexagon patterned outfit that featured ruby flowers, with Tiffany & Co jewelry and a black Tyler Ellis clutch.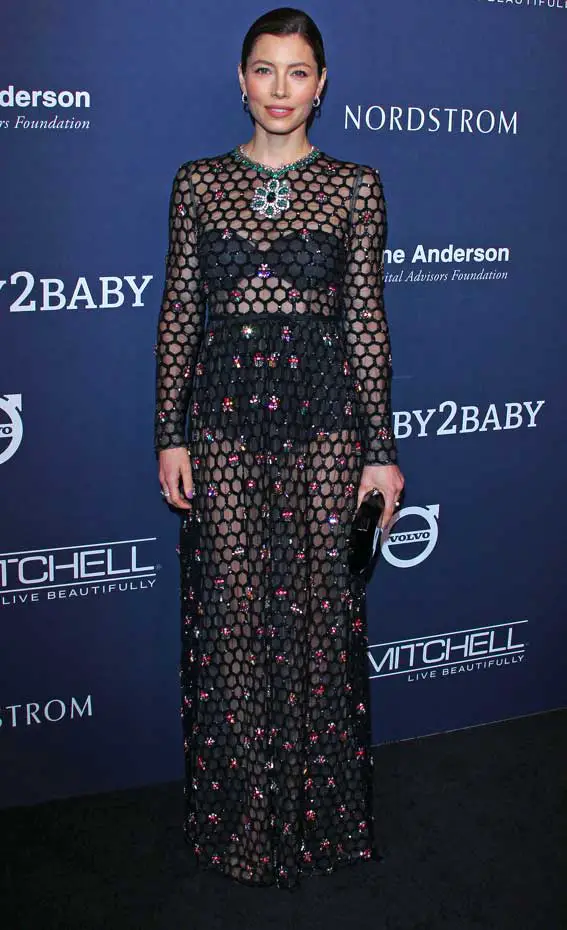 The actress and mom was also spotted doing normal day to day things when she tipped a valet in Los Angeles. Check out the video below: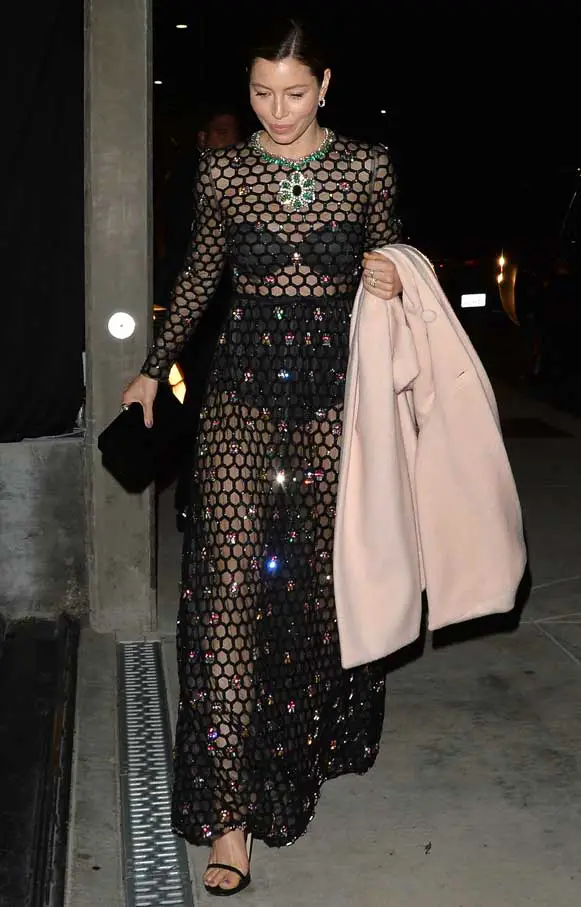 Jessica Biel recently admitted to Entertainment Tonight that she's usually "in terrible sweatpants, in a terrible T-shirt, with snot and, like, eye boogers".
VIDEO: I do that! Jessica Biel Tips Valet in Santa Monica
But as our pics show the actress looked stunning as she headed out to run some errands and hit some stores in Santa Monica. See the pics below here:
According to IMDB her latest movie project is called Shock And Awe directed by Rob Reiner with the description:  "A group of journalists covering George Bush's planned invasion of Iraq in 2003 are skeptical of the presidents claim that Saddam Hussein has "weapons of mass destruction."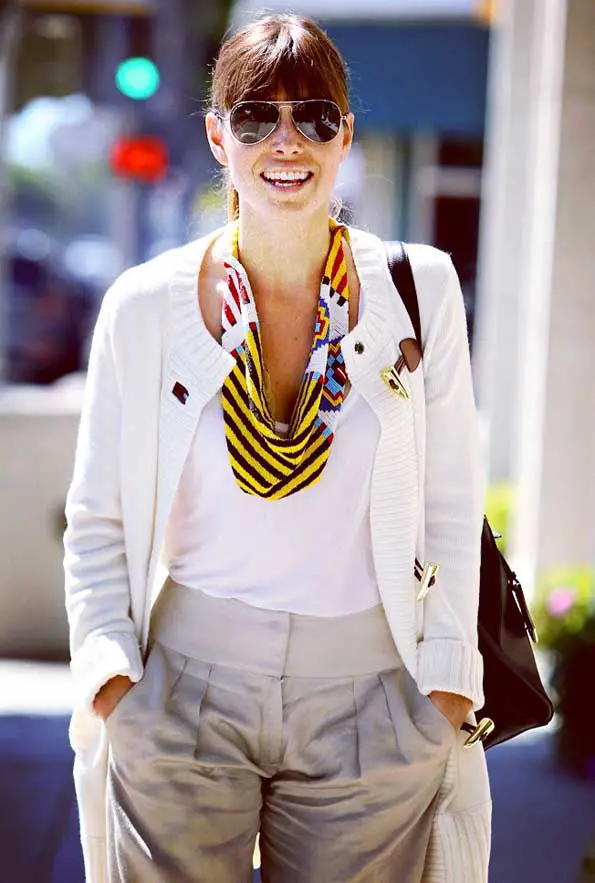 Baby2Baby Gala Trivia: Baby2Baby provides low-income children ages 0-12 years with diapers, clothing and all the basic necessities that every child deserves. Check out how you can donate here: Official Baby2Baby Website