Chris Hemsworth has appeared on TikTok in a hilarious series of videos that shows the "profound mind journeys by Chris Hemsworth you didn't know you needed".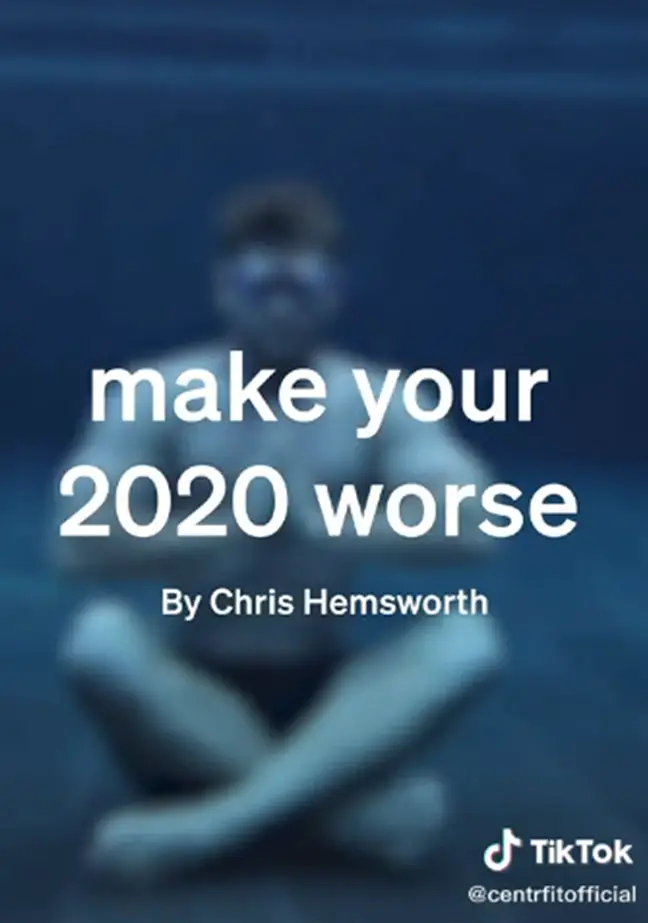 The account is for Centr, by Chris Hemsworth, which focuses on "Workouts, recipes & meditation". And it's the meditation part that stars Chris Hemsworth himself that has our team at Celebrity WotNot in fits of laughter.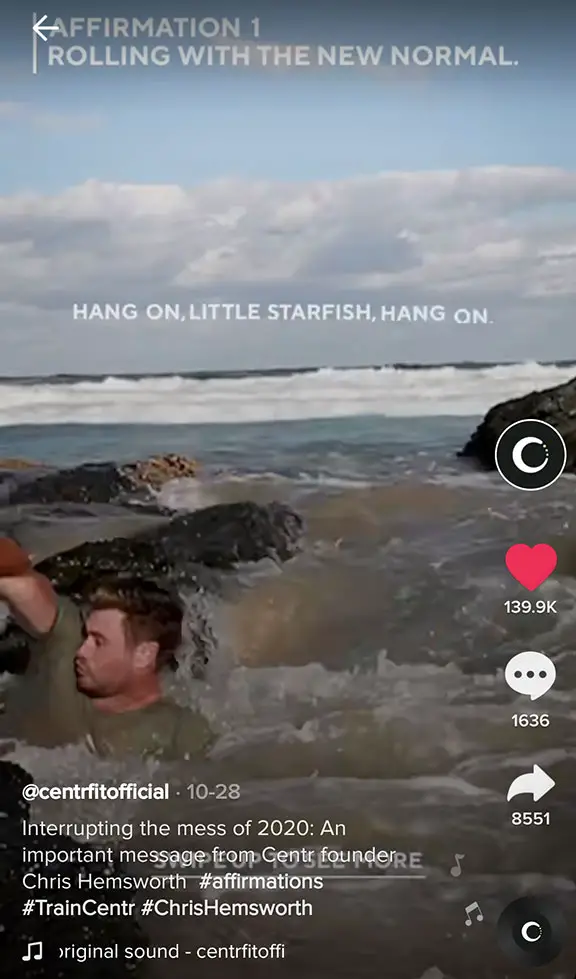 In the seven videos the Thor star first appears under water "Affirmations that positively absolutely probably (most likely) won't make your 2020 worse by Chris Hemsworth".
The second video shows Chris sitting in a pool of sea rocks with his hands in the praying position with the message "Let the possibilities wash over you". But then the sea sweeps Chris away and another message pops us saying "Hang on Little Starfish, Hang On"!!
VIDEO: Chris Hemsworth Surfing Skills in Malibu, California
In another video a dog appears in the frame with Chris trying to meditate in a calming scene. Chris then tries to shoo the dog away!
Then while sitting in a field of purple flowers a "Murder Hornet" disturbs him. The video then asks "they don't actually murder you?".
WHAT IS CENTR?
Centr is a fitness App lead by Chris Hemsworth with the mission statement pretty simple: "Whatever your goal, age, sex or fitness level, this app will help you get it done with guidance from the world's best trainers, chefs and well-being experts. And it's all tailored to you; your goal, fitness level and diet preferences. It's your PT, dietician, chef and wellness coach all in one app."
You can also check out our Celebrity WotNot official tiktok with over 50,000 followers: Celebrity WotNot TikTok
Chris Hemsworth Trivia: Chris Hemsworth was a contestant on the fifth season of Dancing with the Stars Australia, partnered with professional dancer Abbey Ross.