Supermodel Elle Macpherson, famously known as "The Body", looked fabulous at fifty-four as she headed up the Remus Lifestyle Night in Palma de Mallorca, Spain.
Wearing a rainbow-patterned Temperley London sequin dress with a cutaway front the tanned businesswoman matched the gown with gold Christian Louboutin sandals.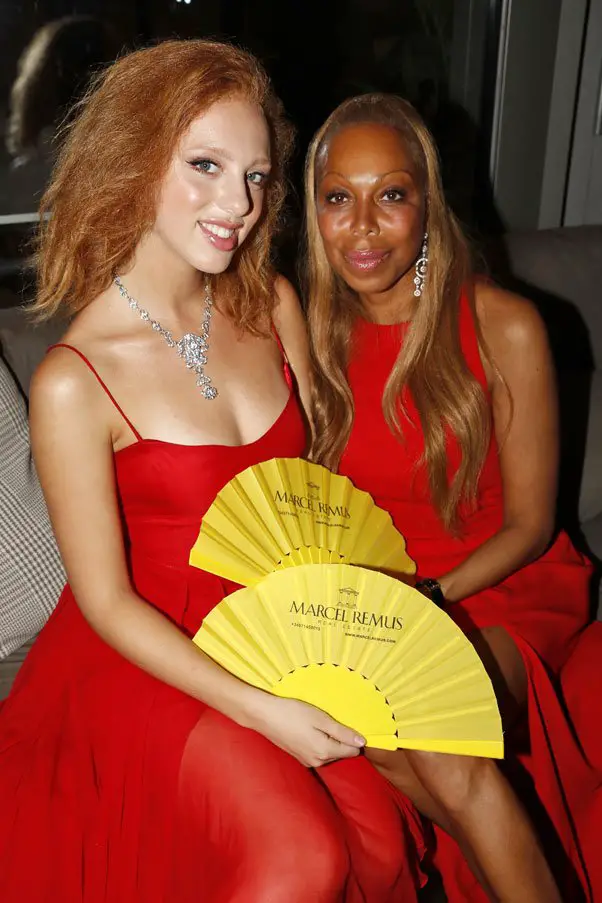 Boris Becker's daughter Anna Ermakova, 18, was also in attendance with her mother Angela Ermakova.
Anna Ermakova is also a model and she decided to fashion a matching red dress with her mom and bearing a striking resemblance to her famous dad, Boris Becker.
VIDEO: Victoria's Secret Workout with Alessandra Ambrosio
Elle also founded the wellness company Welleco with Andrea Horwood with their products described as "plant-based elixirs backed by science for health & beauty."
As well as he modeling career Elle also had a recurring role on the hit TV show Friends. She played Janine Lacroix, the dancer / room-mate of Matt LeBlanc's character Joey Tribbiani. She appeared in five episodes in season six of the show in 1999.
Other guests at the event included Jo Weil, Silke Remus, Panagiota Petridou, Nina Moghaddam, Monica Ivancan and her husband Christian Meier, Frauke Ludowig and her husband Kai Roeffen, Sarah Lombardi, Verena Wriedt and her husband Thomas Schubert.
Maike von Bremen, Regina Halmich, Natascha Ochsenknecht and Oliver Schumann, Betty Taube, Lovelyn Enebechi, Joachim Llambi and Nina Moghaddam were also at the star-studded event.
Marcel Remus Real Estate has become a specialist in luxury properties and is one of the leading companies for high-end luxury property in Mallorca.
Daniela Katzenberger also locked lips with her husband Lucas Cordalis during the event!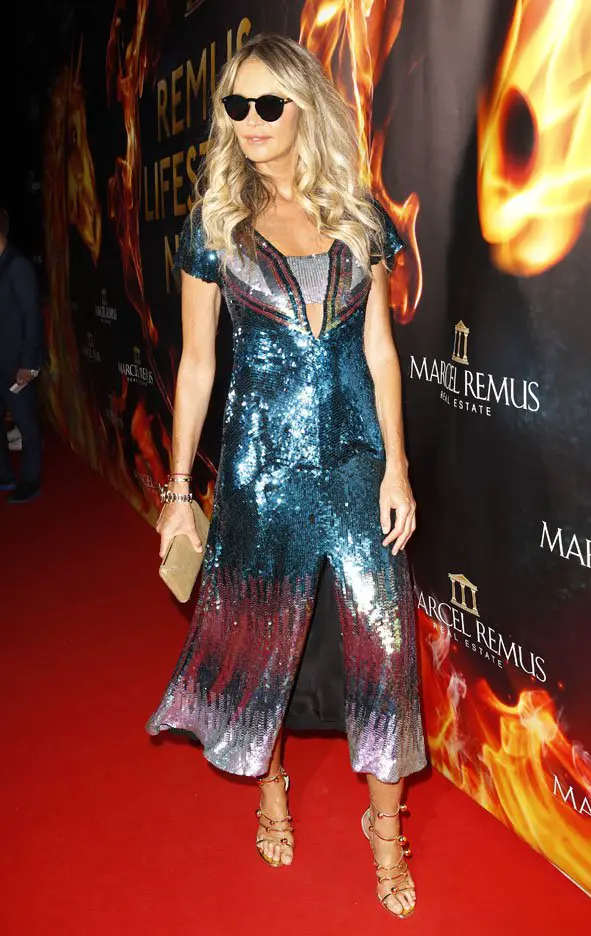 Following her divorce in 2017 to Jeffrey Soffer, Elle Macpherson's new romance is with former doctor Andrew Wakefield, 61, who was banned from practicing medicine in Britain.
Elle Macpherson previously dated Billy Joel and according to Wikipedia Macpherson was the inspiration for "Uptown Girl"!
Elle Macpherson Trivia: Elle Macpherson's nickname "The Body" was coined by Time Magazine in the 1980's after she had appeared on the cover of the Sports Illustrated Swimsuit Issue for a record five times.