Lady Gaga greeted fans and signed autographs outside the Rogers Arena after the opening night of the Joanne World Tour.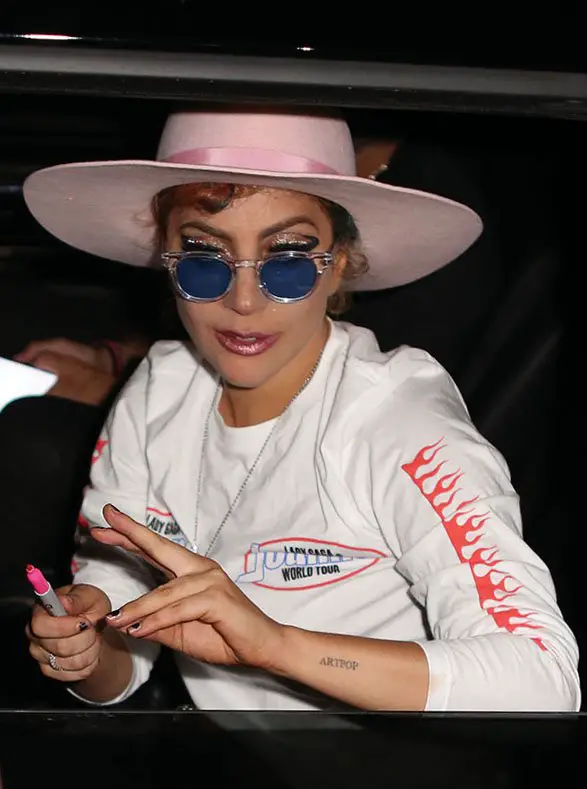 Gaga was seen leaving the arena wearing official tour merchandise, her signature pink hat, and blue sunglasses. The Paparazzi singer stopped for fans and signed posters, T-shirts and anything else that was handed to her!
All pictures are copyrighted by

© Atlantic Images

Strictly No Use / Reposting Without Permission
Lady Gaga stopped to roll down her window for waiting fans outside the venue. Gaga whose real name is Stefani Joanne Angelina Germanotta thanked fans and told them "she loved them".
She even said "That's showbiz baby" and threw a signed t-shirt back at a fan who had taken his top off….see the video below! 

Gaga took to Instagram the night before the first show of her Joanne World Tour in Vancouver, Canada. The singer has been in the city for almost 2 weeks rehearsing.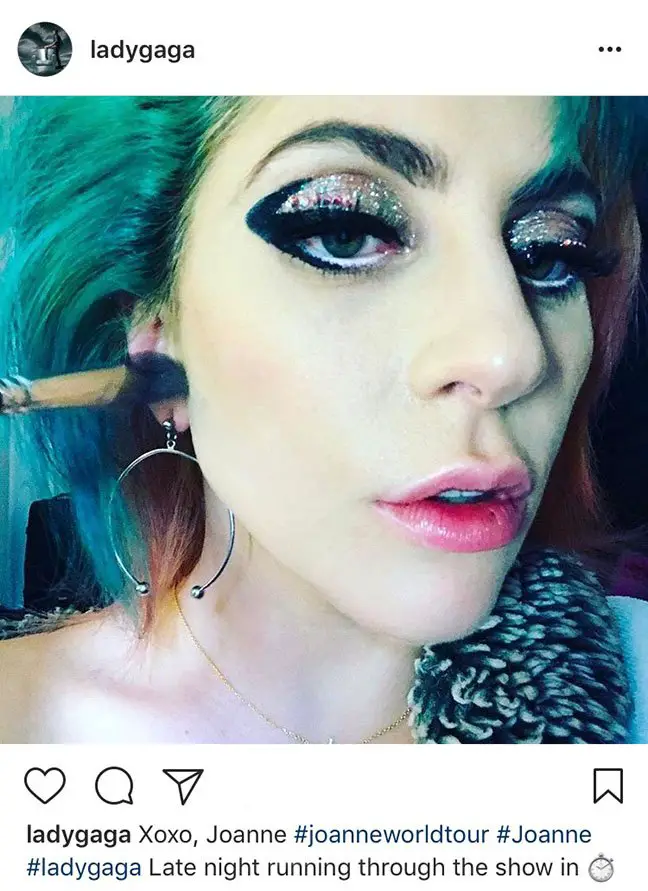 Lady Gaga has mentioned how she loves scary films and even likes watching horror films before bed! Check out some Behind-The-Scenes footage of Lady Gaga filming American Horror Story in Santa Monica, California.
Lady Gaga Trivia: Lady Gaga taught herself how to play the piano at the age of four!