Idris Elba was pictured with a heavily bandaged hand with his fingers taped together and a black velcro support wrapped around the injury.
The 44-year-old actor was pictured hugging Kate Winslet as he showed off his heavily bandaged hand which hopefully is just a prop.
But this was all in character for his new film The Mountain Between Us where the British actor is playing a plane crash survivor. 
EXCLUSIVE VIDEO: Kate Winslet, Idris Elba Kissing – Filming 'The Mountain Between Us' in Vancouver
The movie is a romance-disaster story with the two of them getting stuck in the High Uintas Wilderness in Utah after surviving a plane crash.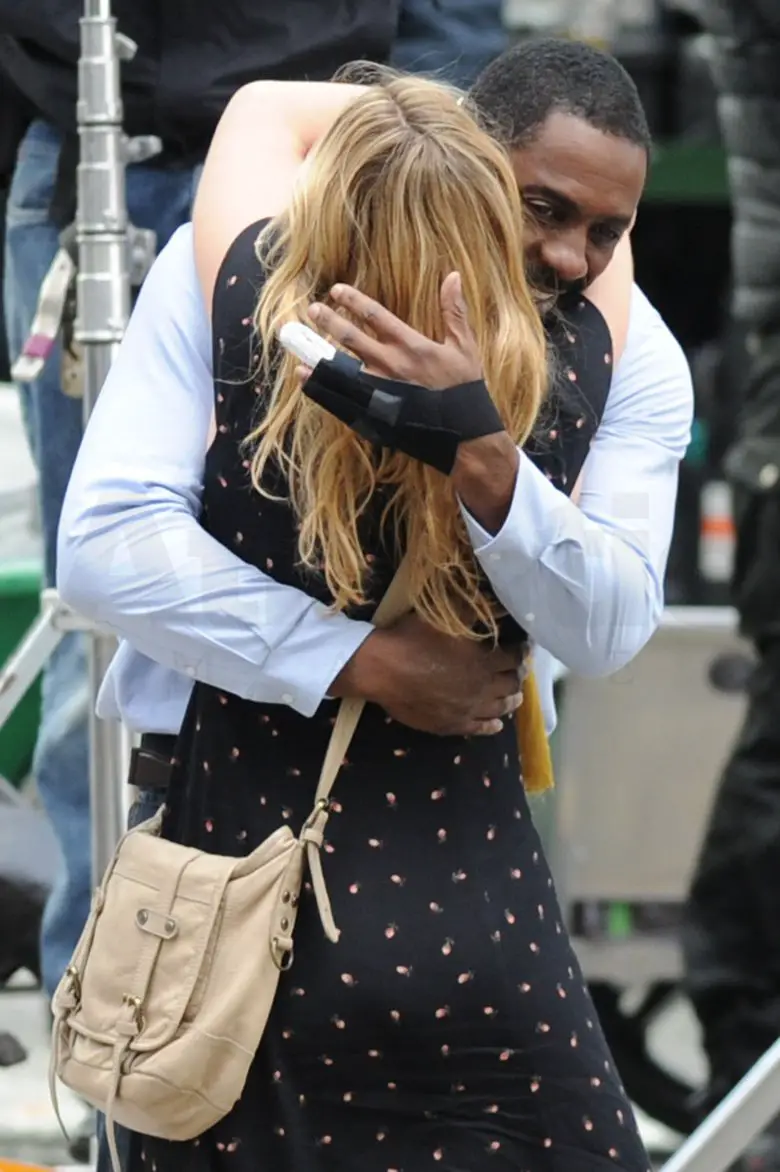 However, Idris isn't afraid of getting hurt in real life. He recently took part in a professional kickboxing fight which was filmed by Madonna!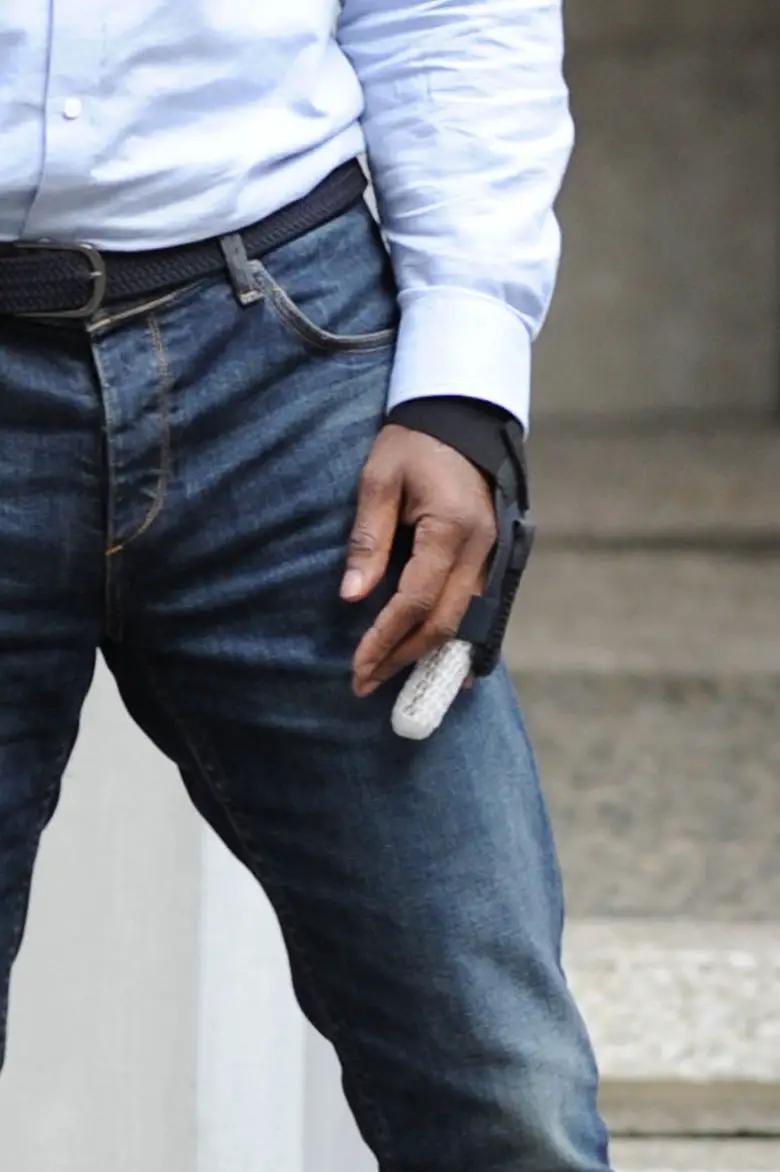 Idris is constantly linked to becoming the first black James Bond actor after succeeding Daniel Craig but the British actor has constantly denied there's any real truth behind it.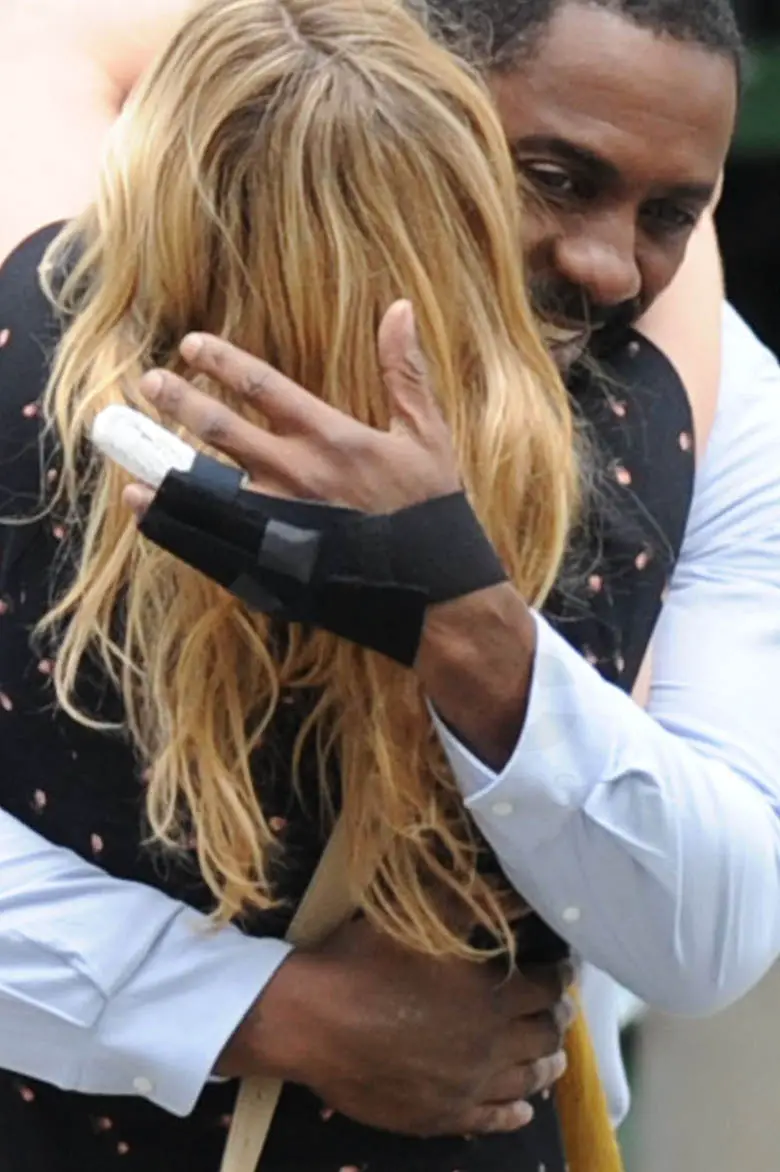 The Mountain Between Us is set to be released in October 2017 and is being produced by Chernin Entertainment and 20th Century Fox.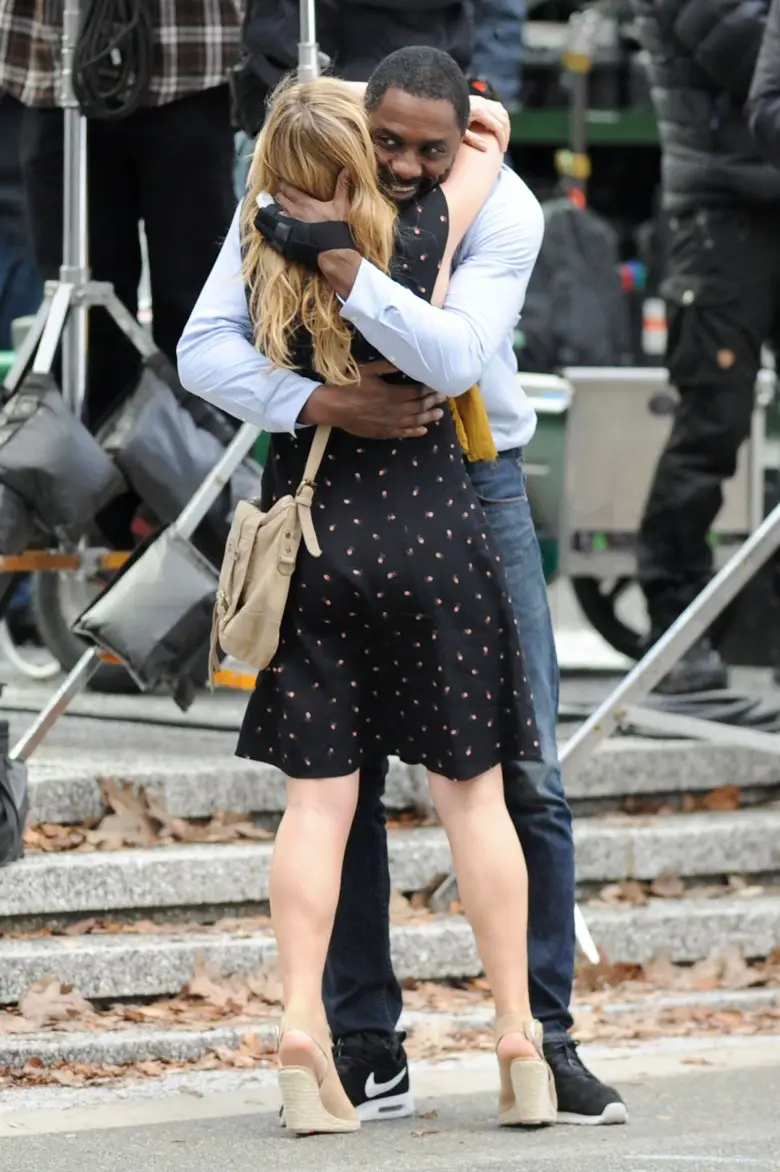 Idris Elba Trivia: Idris Elba has his own BBC show called IDRIS ELBA: KING OF SPEED where he "charts the origins and history of underground racing and examines how the quest for high speed has affected modern racing and the cars of today."