Sasha Lane was pictured hugging her American Honey costar, Riley Keough, who wore a white leather Louis Vuitton mini dress as they both bumped into each other at the 2017 Independent Spirit Awards.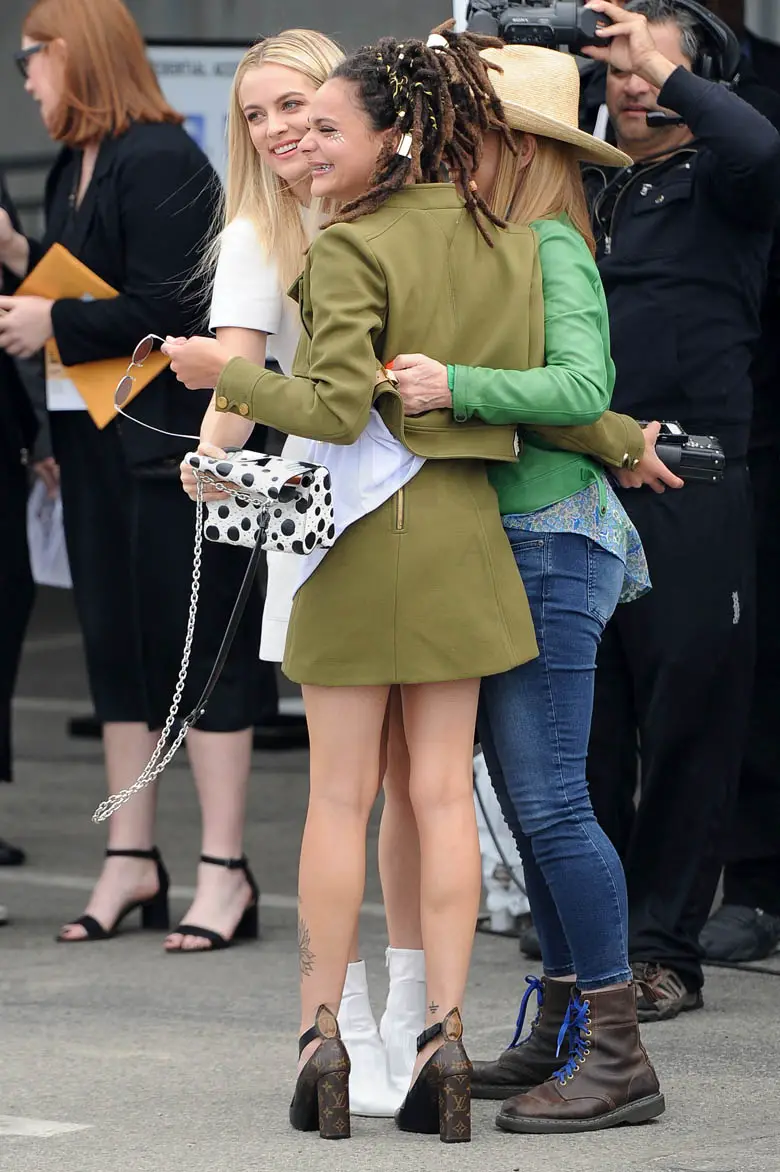 The stylish actress made a fashion statement with white face paint under her eyes in an olive green jacket, matching skirt and a tee shirt that read "Black Lives Matter".
Riley is the daughter of Lisa Marie Presley and Danny Keough and the eldest granddaughter of Elvis and Priscilla Presley. 
VIDEO EXCLUSIVE: Colin Firth Gets a Kiss & Flowers from Fan at Spirit Awards
Sasha was nominated for Best Female Lead at the award ceremony in her role as Star in the film that is about "A teenage girl with nothing to lose joins a traveling magazine sales crew, and gets caught up in a whirlwind of hard partying, law-bending and young love as she crisscrosses the Midwest with a band of misfits."
Sasha also showed off her array of tattoos on her hands and leg and recently spoke to Teen Vogue about getting dreads in high school and how she can't imagine herself without them.
Check out the official trailer below from a24films.com on YouTube. They are the studio behind Ex Machina, Amy, Room, The Witch and The Lobster:
Mad Max star Riley, who was previously in a relationship with Adam Pettyfer, married stuntman Ben Smith-Petersen on February 4, 2015, in Napa, California.
Check out more pics from the latest film sets on our FREE Gallery website here: Filming / Behind-The-Scenes  ?
Riley Keough Trivia: Although her first name is Danielle, Riley Keough goes by her middle name.