Kellan Lutz sparked marriage rumors after posting a telling message on Instagram about his girlfriend Brittany Gonzales!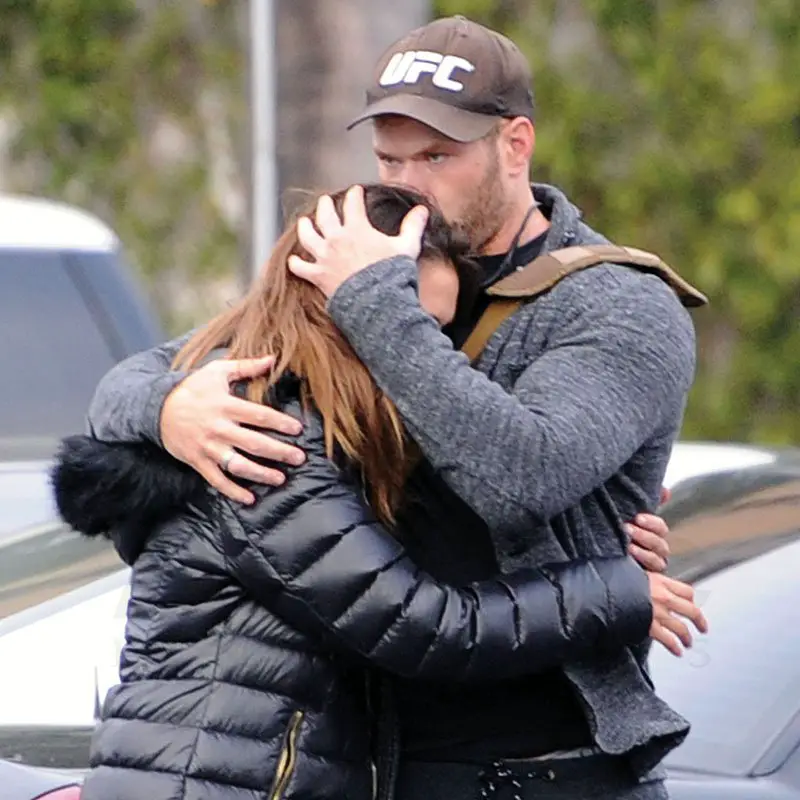 Kellan and Brittany, pictured here embracing each other, have possibly confirmed their updated relationship status via social media!
The Instagram post below started the rumors with Kellan tagging himself AND Brittany into the picture with both of them holding hands and a huge message from Kellan about finding "the ONE"!
Photo Courtesy of @kellanlutz/Instagram
Brittany, who is a model and tv presenter, then posted an image on her Instagram lying next to her dog with a sparkling ring on her engagement finger!
In our Exclusive pics, Kellan was spotted fresh from the gym in full work out gear, including unusual training shoes with his arms around Brittany.
VIDEO: Kristen Stewart Planned Parenthood Protest in Park City!
Brittany also posted a picture of them kissing each other with the comment "Leave room for the Holy Spirit! ? #christianjokes#descansogardens #sobeautiful"
Kellan was snapped kissing Brittany on the head as he towered above her and showed off his amazing physique! It also looked like they had taken a helicopter ride to Catalina recently. Kellan previously dated Australian actress Sharni Vinson and Brittany Snow.
Lutz is set to star in the upcoming film Adi Shankar's Gods and Secrets with Denise Richards, RJ Mitte, and Jane Seymour. He's also been keeping in shape and you can check out his work out below.
VIDEO: Kellan Lutz Workout for Hercules | Muscle Madness
Kellan Lutz Trivia: Kellan Lutz has one sister, Brittany, and SIX brothers; Brandon, Tanner, David, Daniel, Brad, and Chris!