Paris Hilton's net worth is now around $300 million but the TV star was spotted picking up a $20 bodyboard from a local store in Malibu, California before speeding off in her $300,000 Ferrari California!
Wearing a floor-length summer dress with horses dotted all over it, the hotel heiress turned heads as the see-through dress showed off her white bikini underneath.
She matched her outfit with a big black sun hat and red tinted sunglasses as she left the store with her Chihuahua and new green bodyboard.
Paris also carried a black leather Chanel handbag as she smiled at the cameras before speeding off in her sporty Ferrari California.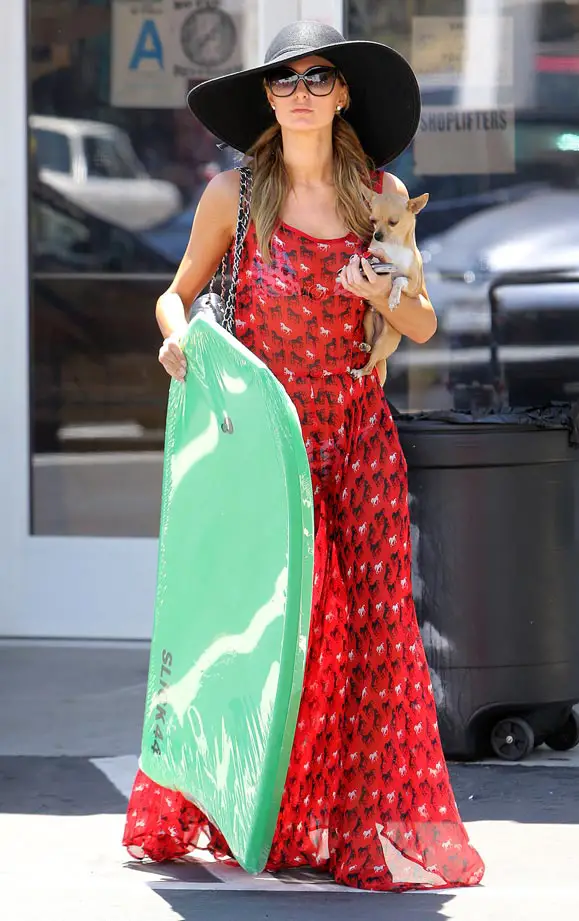 Paris Hilton recently wowed at an Armani Exchange event at The W Hotel in South Beach, Miami wearing a leopard print bikini top and super shiny sequined green skirt.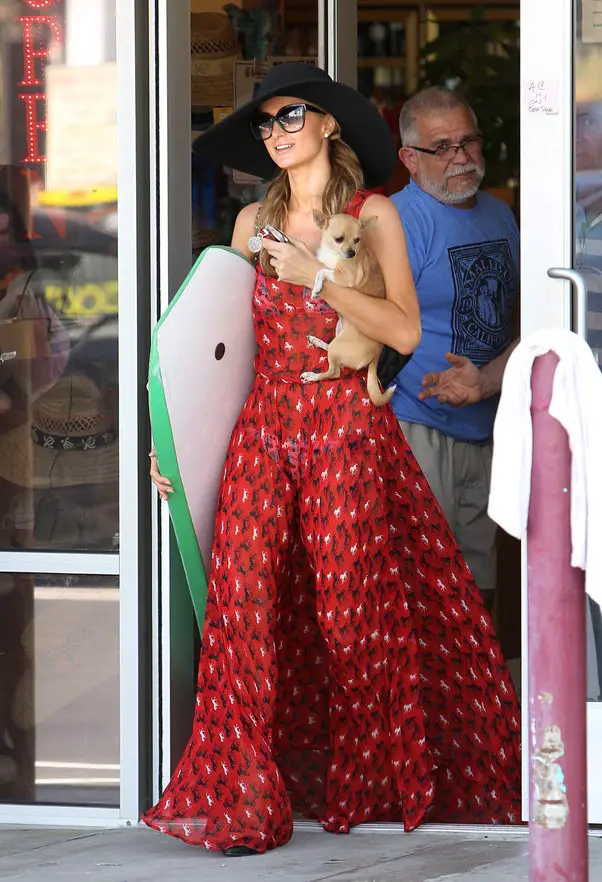 The hotel heiress flaunted her fabulous figure in the interesting, and somewhat revealing top for the Armani 'New Energy, Same Spirit' party and her very glittery bottom half turned plenty of heads.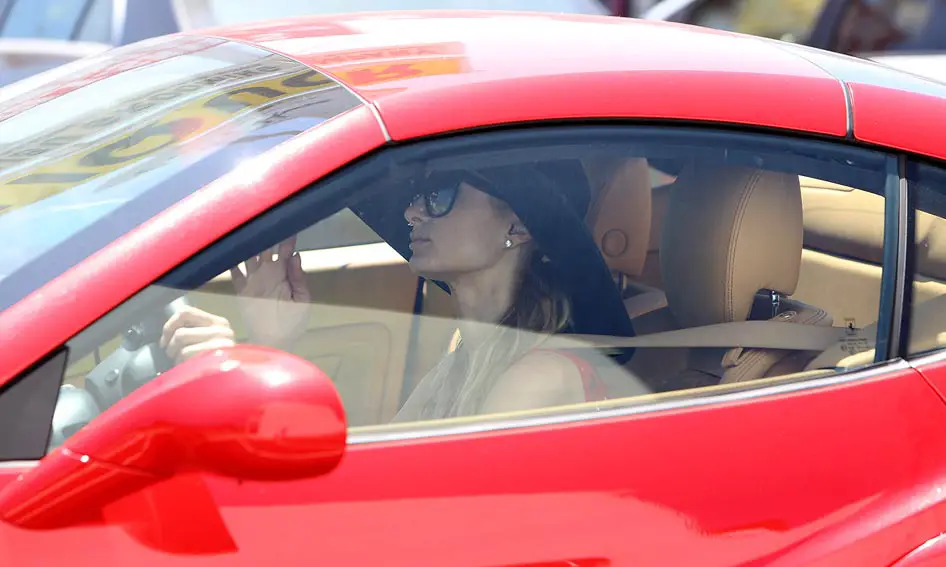 But it has to be said that she was lucky to have her huge diamond ring firmly on her finger though, since just days before she'd lost it in a nightclub and reclaimed it from an ice bucket!
The Hottie and the Nottie star actually starred as herself in The Bling Ring and according to IMBD: "Inspired by actual events, a group of fame-obsessed teenagers use the internet to track celebrities' whereabouts in order to rob their homes."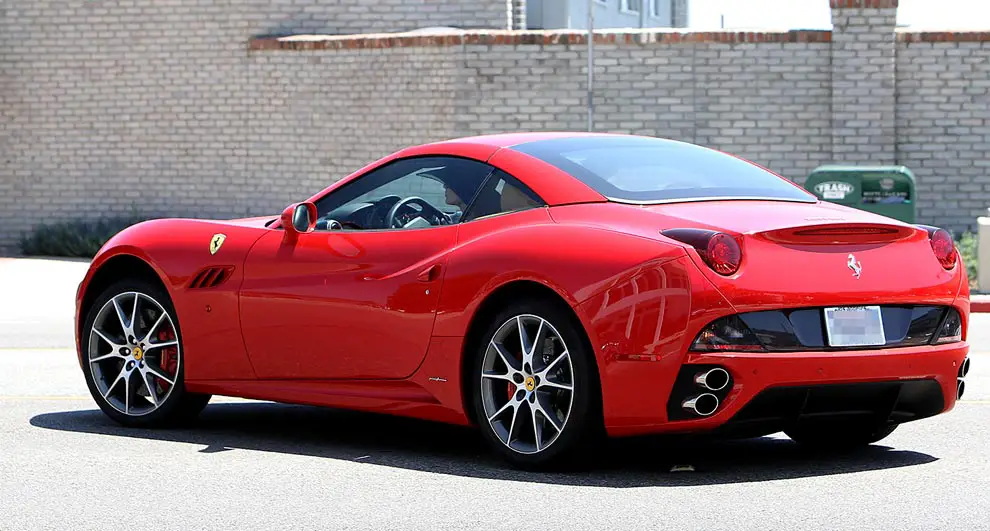 Paris Hilton's new perfume is called Unicorn Mist and she recently got engaged to her boyfriend Chris Zylka in January 2018.
A woman called Paytsar Bkhchadzhyan was just sentenced to 57 months in jail after admitting to stealing Paris Hilton's credit card information and nude photographs of the star. Paytsar spent $40,000 in one night and $80,000.
Paris Hilton Trivia: Paris Hilton used to be an Ice Hockey player! She joined a team in Connecticut at her school there in her junior year back in 1999.