Anne Hathaway showed off her cool winter fashion as the Oscar-winning actress wore some really fun Wolf Vs Sheep (or Predator Vs Prey) winter mittens in Park, City, Utah.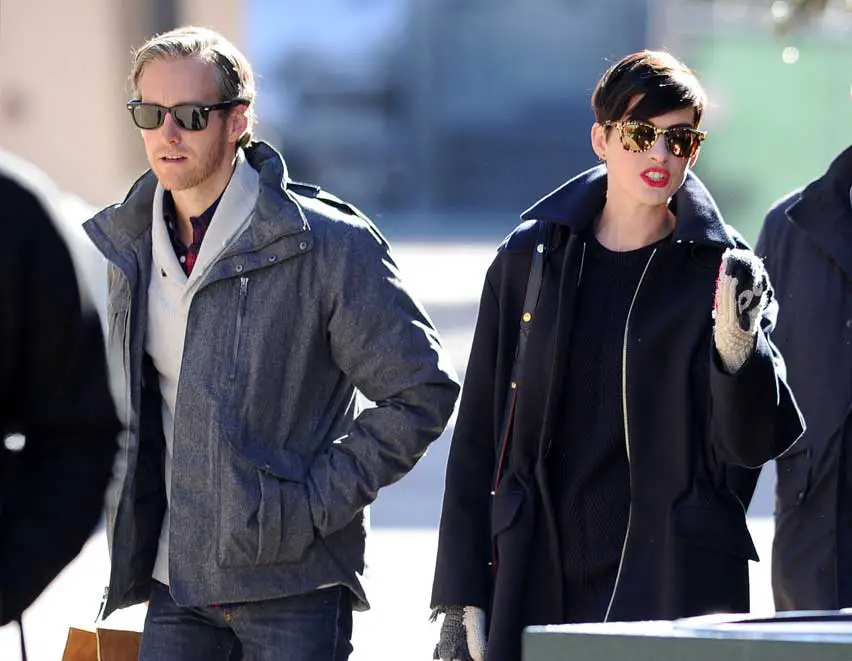 The Devil Wears Prada and Les Miserables actress was pictured with her husband Adam Shulman.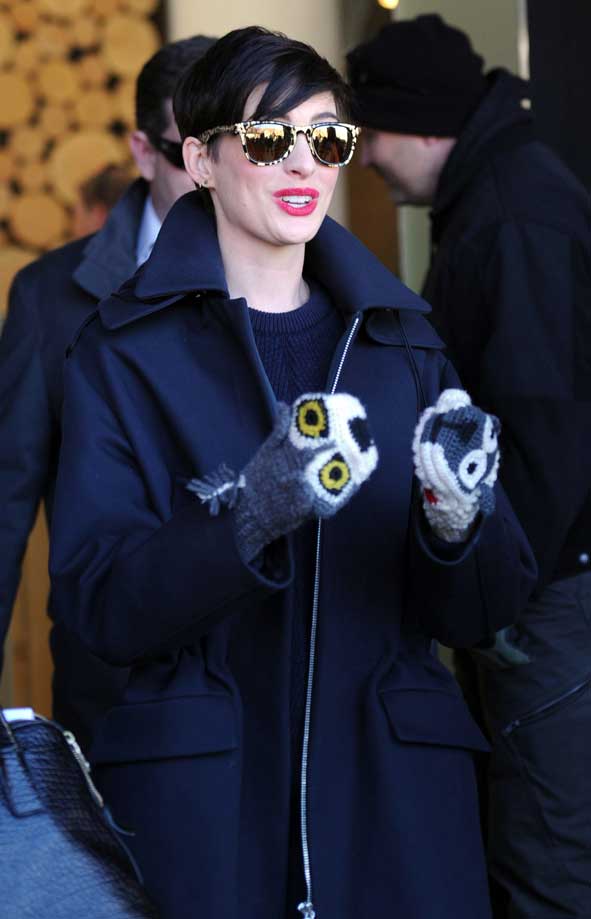 Anne Hathaway was also pictured getting dragged by her coat hood by her assistant because she was going the wrong way to a photo shoot!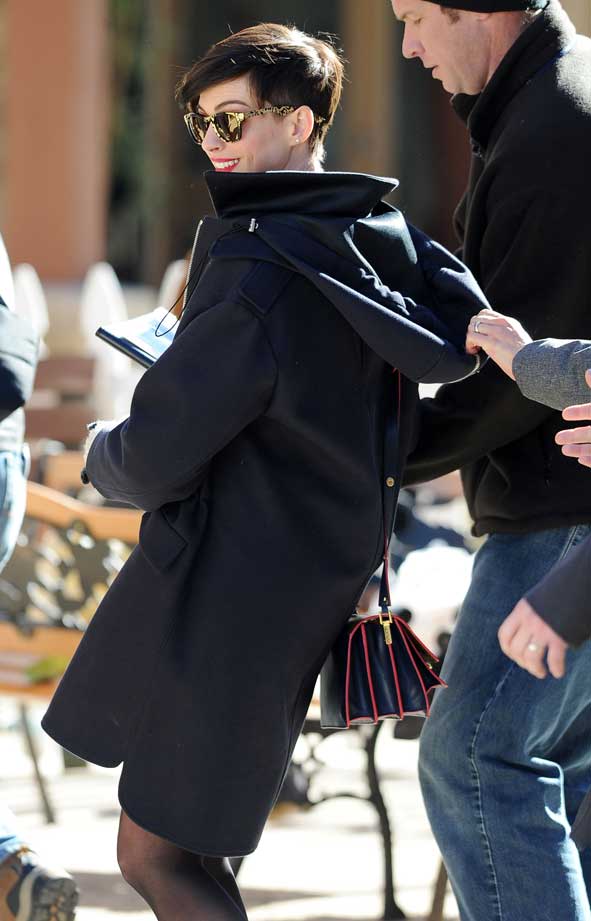 The actress looked surprised but then started laughing, seeing the funny side of things. Wearing a short skirt with black stockings she matched her outfit with a long blue coat and her fun winter gloves.
Anne Hathaway and Adam Shulman also fashioned their wayfarers. Hathaway opted for the more fun pair of leopard print frames while producer partner Shulman went for the plain black sunglasses.
VIDEO: Anne Hathaway and Husband Adam Shulman Stylish at LAX
Who is Adam Shulman?
Adam Shulman is an actor and producer from New York and has been married to Anne Hathaway since September 29, 2012. He was the producer on Song One (2014) which wife Anne Hathaway starred in.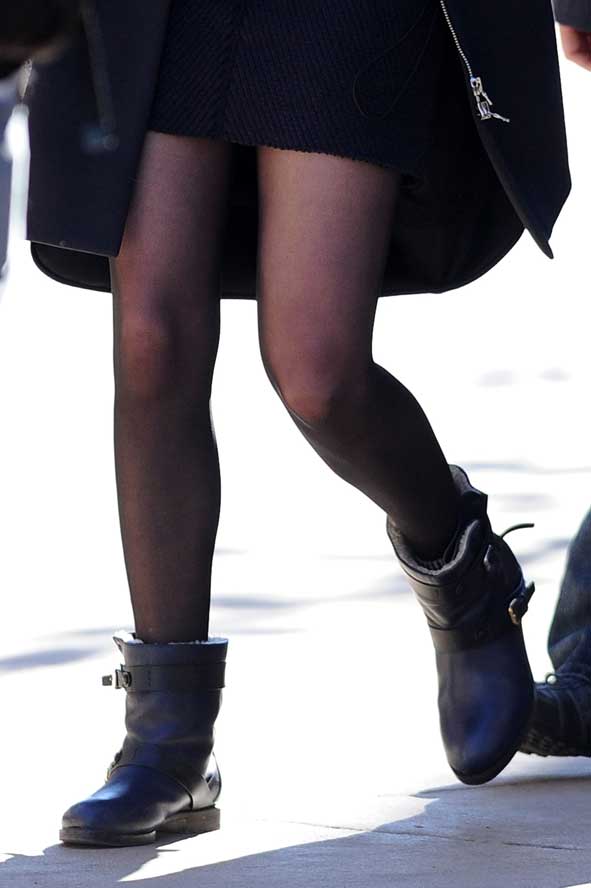 Anne Hathaway showed off her legs in some ankle winter boots in Park City, Utah
– More FREE Celebrity Images on www.CelebrityWotNot.photos
Anne Hathaway have one child together called Jonathan Rosebanks Shulman, born on March 24, 2016.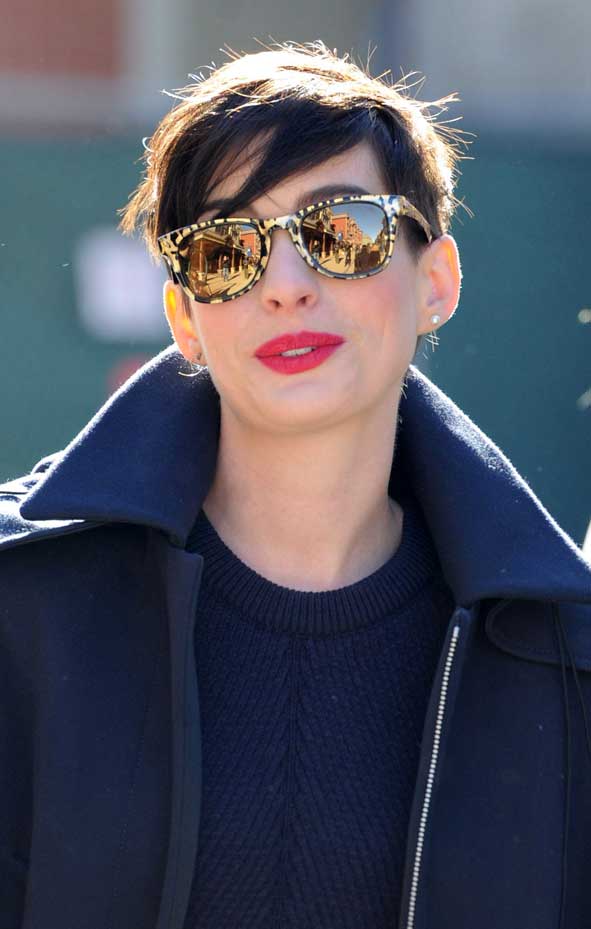 Anne Hathaway Trivia: Anne Hathaway was appointed UN Women Goodwill Ambassador in 2016.