Josh Hartnett, who recently starred in the winter movie 6 Below: Miracle On The Mountain, showed off his super stylish winter look with a white-rimmed pair of wayfarer sunglasses.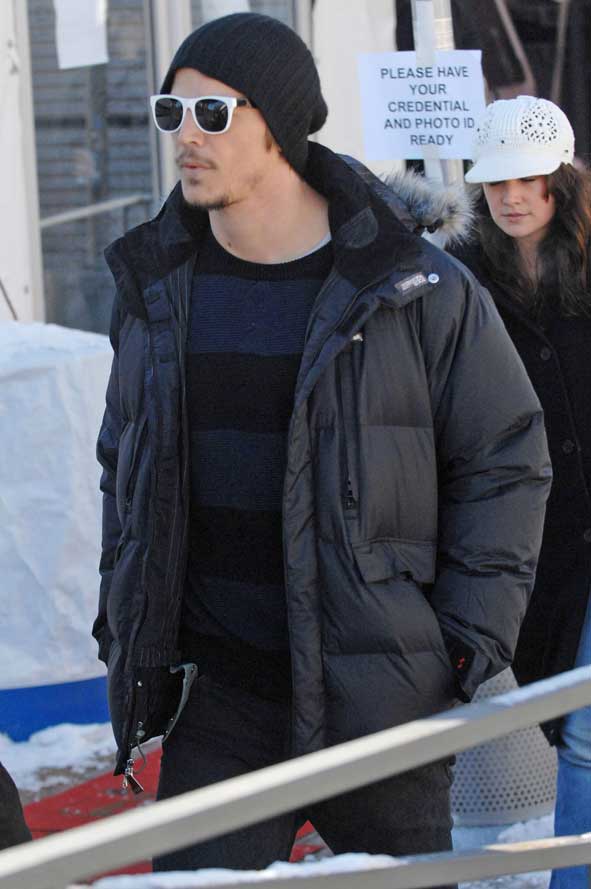 He matched the sunglasses with a stripy sweater, black winter beanie, and a dark puffer jacket.
At one point Josh checked his winter beanie was on properly before he headed out in the wintery conditions in Park City, Utah.
The movie 6 Below: Miracle On The Mountain sees Josh playing and adrenaline obsessed snowboarder who gets stuck in the High Sierra mountains.
VIDEO: Denise Richards Learns to Snowboard
The film was based on a true story and book with the same name. According to the book review on Amazon "Former Olympian and professional hockey player Eric LeMarque tells a harrowing tale of survival―of how, with only a lightweight jacket and thin wool hat, he survived eight days stranded in the frozen wilderness after a snowboarding trip gone horribly wrong."
Josh Hartnett is about to star in The Long Home (2018) alongside James Franco, Josh Hutcherson and Ashton Kutcher.
Josh Hartnett Trivia: Josh Hartnett caught his first big break playing the son, John Tate, of Jamie Lee Curtis' character, Laurie Strode / Keri Tate in Halloween H20: 20 Years Later.