Emma Stone and Billie Jean King proved to be the perfect doubles couple as they teamed up on the red carpet to pose for pictures promoting their new film Battle of the Sexes in London, England.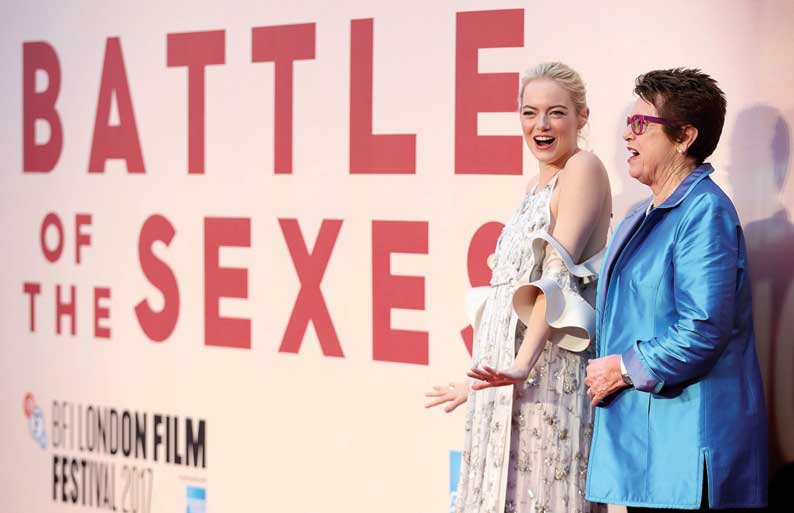 The actress wore an intricate Louis Vuitton dress and two matching Louis Vuitton rings on her fingers as she stepped out at the BFI Film Festival.
The gown was inspired by Eighteen Century French aristocratic garments for their Spring-Summer 2018 Collection. Emma has also been named as the new ambassadorship of Louis Vuitton.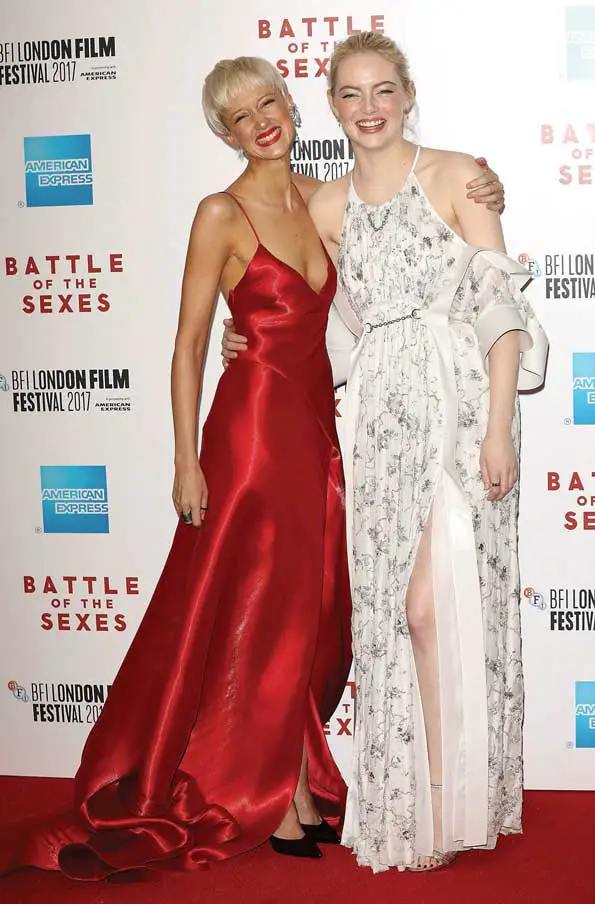 Emma Stone proved to be the coolest actress on the red carpet and didn't mind goofing around giving the thumbs up to the cameras and sharing a joke with Billie Jean King.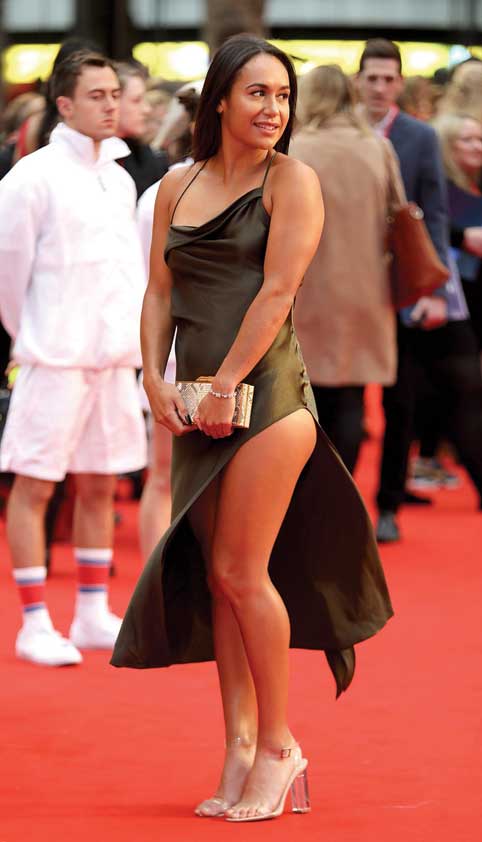 VIDEO: The Golden Globes Arrivals in LA
Battle of the Sexes follows the 1973 tennis match between women's World number 1 Billie Jean King, played by Emma Stone, and the Wimbledon tennis champion Bobby Riggs, played by Steve Carell, that was known as the 'Battle of the Sexes'.
Aubrey Plaza was also in attendance at the BFI Film Festival wearing a stunning yellow Prada dress.
She was pictured with co-star Billy Magnussen with the on-screen couple posing up together and Aubrey complimenting her dress with Christian Louboutin heels and JAPR jewelry.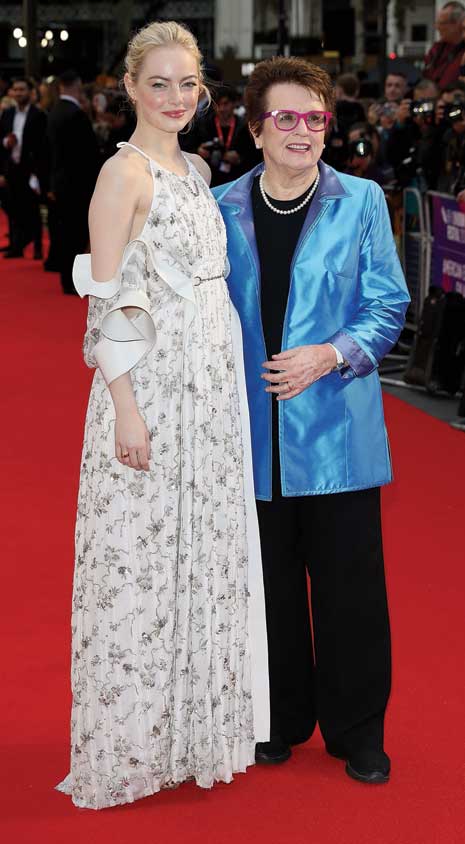 Emma Stone Trivia: Emma Stone's full name is Emily Jean Stone which was already registered at the Screen Actors Guild so she initially went with the name "Riley Stone" before changing it to "Emma".