Emma Stone showed off four big earrings in her right ear as she attended The Killing Of A Sacred Deer premiere in London, England at the BFI Film Festival.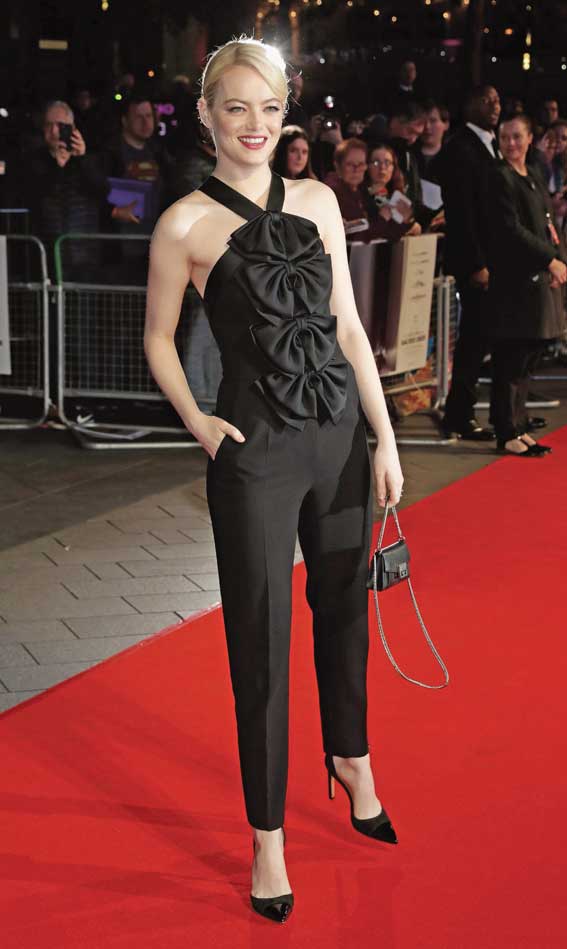 Wearing a Givenchy jumpsuit the La La Land actress looked transformed from her red hair with her "natural"  blonde hair in a side-parted bun.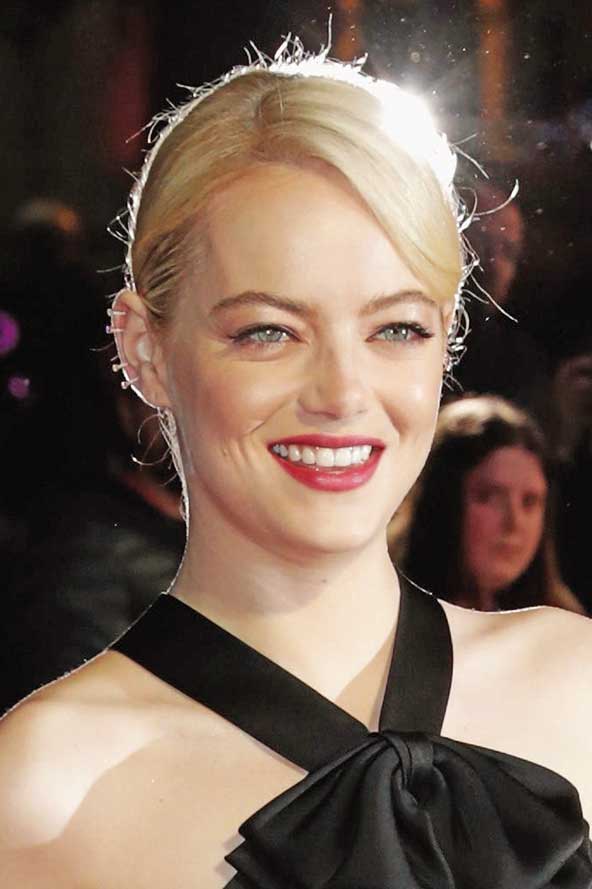 Emma matched the jumpsuit with a Givenchy clutch and finished her outfit with black ankle strap shoes.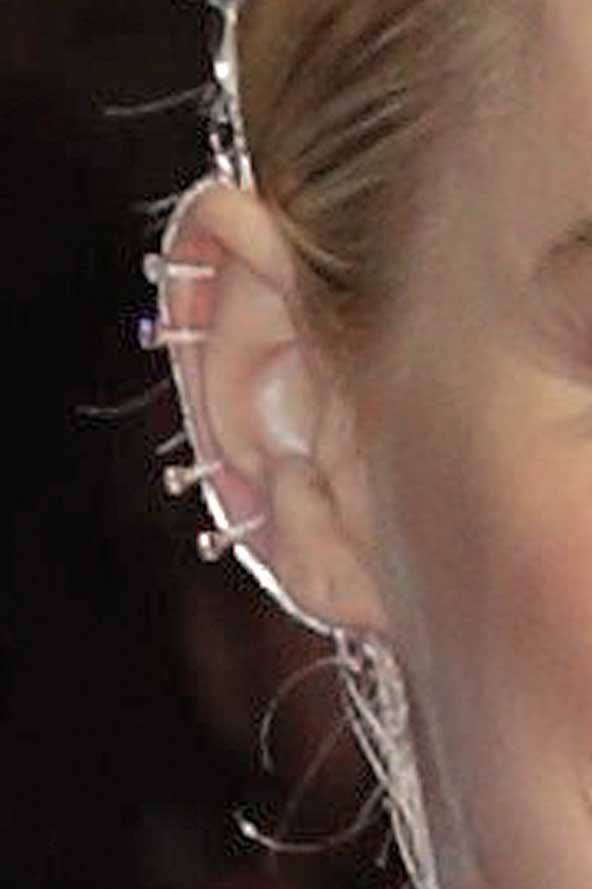 Check out more red carpet moments on our YouTube channel below with Johnny Depp bumping into Tom Cruise at an event in Hollywood!
VIDEO: Johnny Depp Meets Tom Cruise in Hollywood
Emma Stone and Billie Jean King proved to be the perfect doubles couple as they also teamed up on the red carpet to pose for pictures promoting their new film Battle of the Sexes in London, England. Check out the pics below.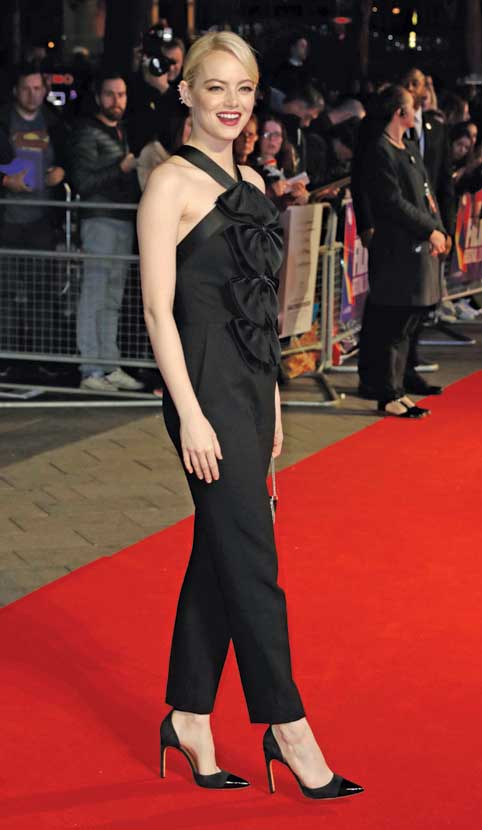 Emma Stone Trivia: Emma Stone has two bird feet tattooed on her wrist drawn by Sir Paul McCartney!