Hugh Laurie was spotted filming the new George Clooney mini-series Catch-22 in Viterbo, Italy. The Joseph Heller book is cited as one of the most significant novels of the twentieth century and Hugh Laurie plays the character Major de Coverley.
The series will follow the life of Captain John Yossarian, played by Christopher Abbott, and his fellow airmen as they attempt to maintain their sanity while fulfilling their WW2 service requirements so that they may return home.
This six-episode miniseries is produced and partly directed by George Clooney and he will play the character Scheisskopf. Catch-22 has been picked up by Hulu and Channel 4 in the UK and is set for release in 2019.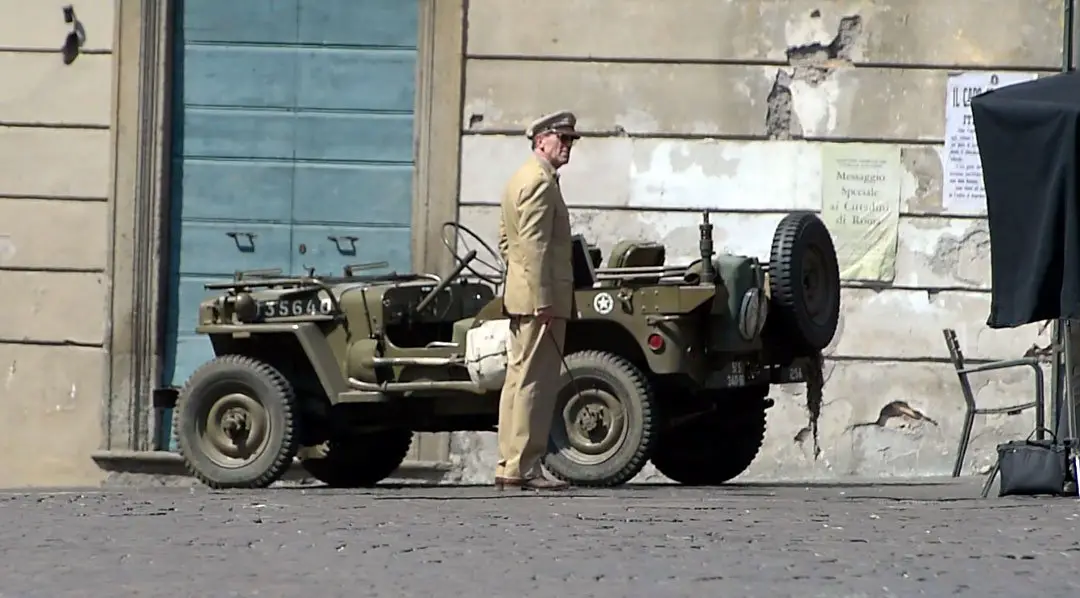 George Clooney Trivia: On July 10, 2018, George Clooney was hit by a car while riding a motorcycle to film set in Sardinia.