Jennifer Lopez was spotted filming scenes with co-star Constance Wu on the set of her latest movie Hustlers in Hudson Valley, New York.
Lopez was also spotted cuddling a chihuahua dog on set as she filmed scenes in a mall drinking a shake, which she appeared to have spilled on herself. The film centers on "a crew of savvy former strip club employees who band together to turn the tables on their Wall Street clients".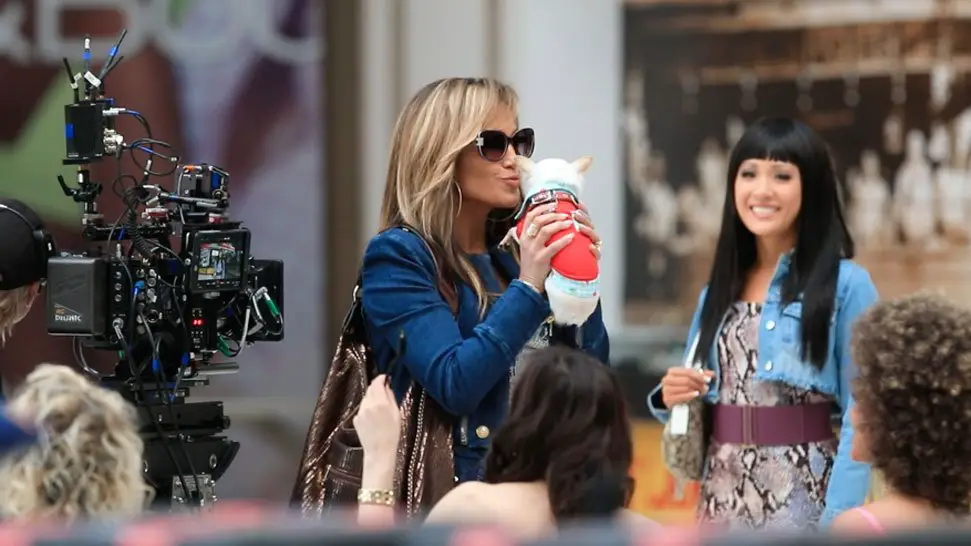 Jennifer is currently engaged to former baseball star Alex Rodreguez, better known as A-Rod after they got engaged earlier this year. The scenes were filmed inside the Palisades Center shopping mall at 1000 Palisades Center Dr, West Nyack, NY 10994, USA.
J.Lo Trivia: J.Lo's mother won a $2.4-million jackpot at the Borgata Casino in Atlantic City, New Jersey in April 2004!