Over the course of 2018 the fashion search engine Lyst has monitored the spikes in fashion demand generated by global celebrity superstars, looking at the social media mentions, press coverage, global search, and sales response to some of their most talked-about outfits to see which celebrities are really setting the trends today.
The celebrity effect remains a huge driver for what customers search for online. This year, we've seen the biggest celebrity trends range from super smart suits to bike shorts in the form of athleisure. No matter how diverse the trends, they seem to have the same one thing in common; they are all part of the wardrobes of a celebrity.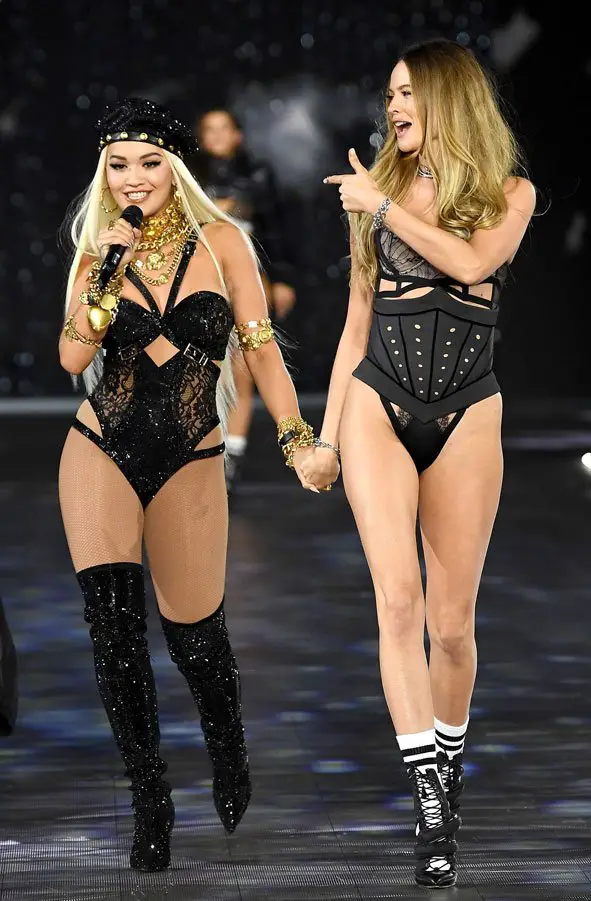 THESE ARE THE FIVE 2018 TRENDS YOU'VE BEEN WEARING THAT WERE INFLUENCED BY CELEBRITIES
SUITS
From head to toe block brights to neutral toned jackets and pants, the skinnier cropped styles, to the bigger than ever two-pieces, celebrities have tried it all. Blake Lively and Lady Gaga have been leading the suit trend, with other celebrities jumping on the two-piece bandwagon too, including Rita Ora, Kendall Jenner, and Cate Blanchet.
Searches for women's suits are up 87% year on year.
Searches for women's 'oversized suits' increased by 60% the following day after Lady Gaga wore a grey Marc Jacobs oversized power suit.
There have been over 20,000 searches for XXL look shoulder jackets globally in the past 2 months.
Blake Lively's cream striped double-breasted two-piece by Ralph Lauren that she wore to the premiere inspired over 10,000 searches the following week.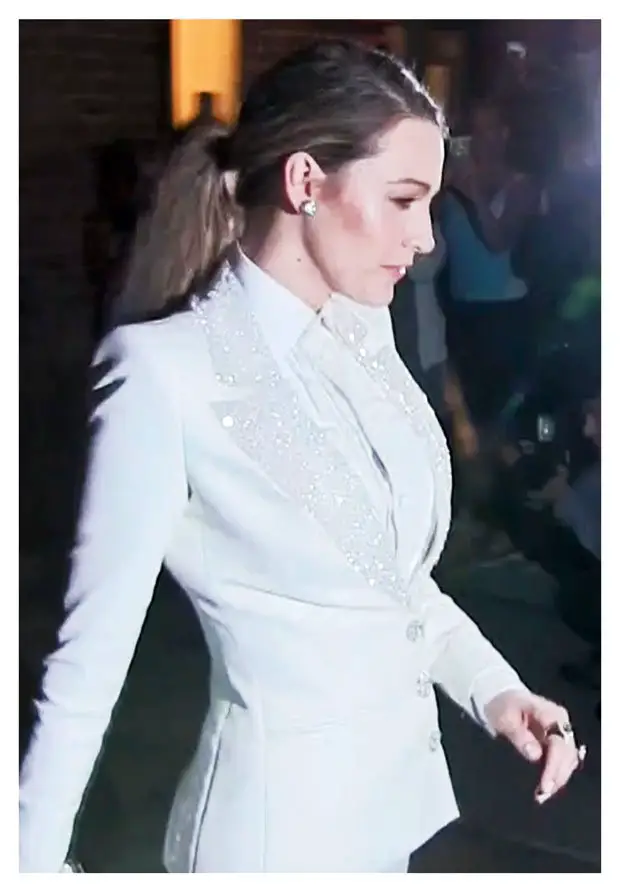 RETRO REVIVAL
Revival is a key theme this year, with many designers offering reinstated classics and brands really re-investing in themselves.Dior has had a major fashion moment with its saddle bag reappearance. Bella Hadid, Kourtney Kardashian and actresses Jennifer Lawrence and Katie Holmes have heralded its return.
Kim Kardashian inspired a surge of searches for the 90s Gucci thong, (+88%) in the 24 hours after she posted an Instagram photo of her wearing it.
When 100 global influencers posted an image modeling the bag on Instagram on July 19, searches for the style online spiked 957% in 48 hours.
Gigi Hadid and now new face of Tommy Hilfiger, Hailey Baldwin have all had an effect on the brand's cascade in demand. (+51% searches year on year).
NAKED FASHION
Sheer dressing, nude-colored bikinis and bondage-style outfits have all been popular amongst the celebrity realm in 2018. It's effect on Lyst searches and sales this year has really proven that less really is more.
Some of the stars that have embraced naked fashion are Cara Delevingne, Bella Hadid, Rosie Huntington Whiteley, and Emily Ratajkowski.
Key swimwear color search terms; 'flesh', 'nude' and 'natural' collectively are up 45% year on year.
Women's sheer clothing items are up 39% year on year.
Rosie Huntington Whiteley's black bondage-style Versace dress worn to the GQ Men Of The Year Awards influenced a 21% surge in searches for black bondage-style items, the following 48 hours after.
Views to the Mugler brand are up 24% week on week since Bella Hadid wore a nude and sheer Mugler bodysuit to the Bazaar Icons Party during New York Fashion Week.
Serena William's risqué Off-White x Nike ensemble caused a surge in demand for black tennis outfits week on week and searches for 'black tennis skirts' and 'black tennis dresses' increased by 108%. We also saw an increase in demand for women's mesh items.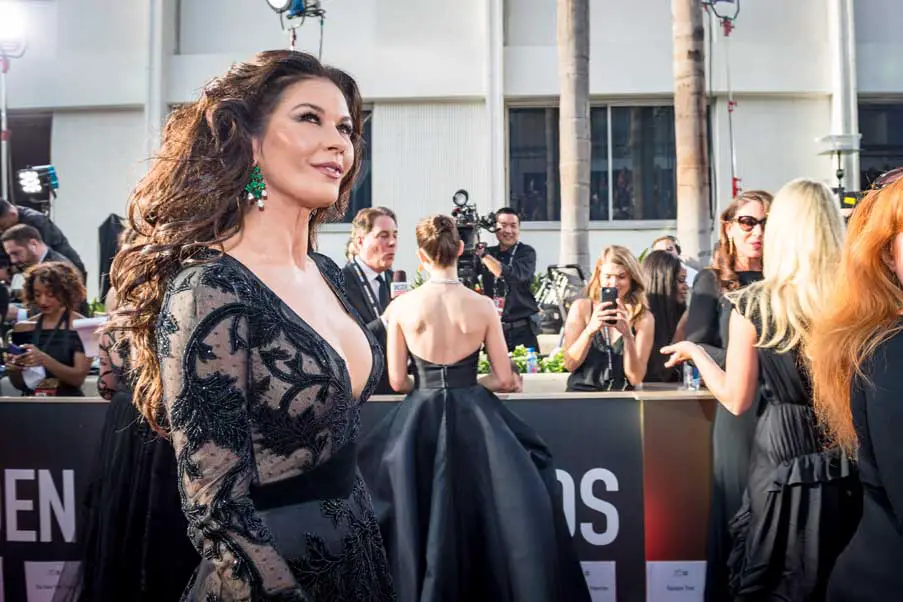 LOGOMANIA
The logo craze started gaining momentum in 2017, with Supreme and Champion leading the hottest logos of 2018. And this year we've seen new brand names top logo specific searches.
2018 has seen Fendi's double F print on everything from shirts to skirts and the FF "Zucca" monogram was officially catapulted back into the spotlight in February when Kim Kardashian posted a photo of her wearing Fendi logoed tights along with a Fendi logoed shirt.
After Kourtney Kardashian wore Faith Connexion X Kappa Side Panel Track Pants in an Airport in Tokyo in February, Lyst saw a 49% increase in searches for Kappa track pants. And the Kappa logo is up 51% year on year.
In February there were over 3,000 searches for them the week after Kim K posted a picture of her wearing a pair of Logo emblazoned Fendi tights and they sold out within weeks.
BIKE SHORTS
From world cup fever to the controversy around Serena's Williams black provocative tutu worn on court, sports and fashion intersected more than ever this year. But it was celebrities in cycling shorts that really influenced fashion searches.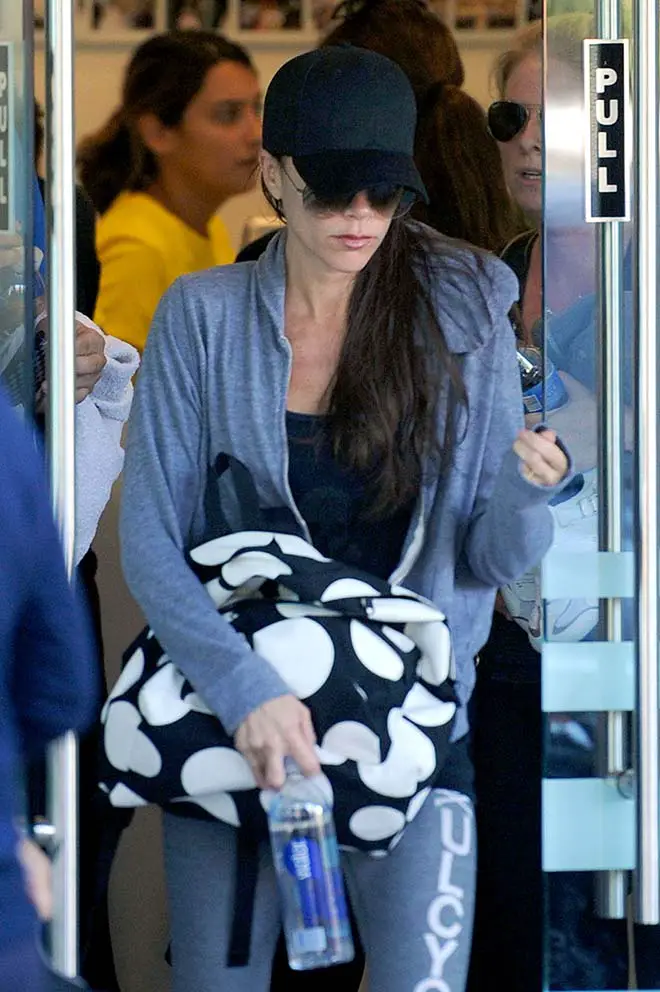 Originally made iconic by Princess Diana, the classic sports come streetwear garment is now being worn by everyone. The cycling shorts movement went from work out wear to wardrobe staple in a matter of minutes, reinforced by the likes of Kim Kardashian, Bella Hadid, Hailey Baldwin, and Naomi Campbell.Sales of bike shorts increased 78% year on year.
In October, cycling shorts were the second most searched for women's shorts, following denim.
Searches for Off-White cycling shorts rocketed after Naomi Campbell wore a pair at the spring/summer 2018 Off-White show runway. (+59%).
Hailey Baldwin caused a spike in demand for leather bike shorts. Searches for 'black leather bike shorts' increased 81% the week after she wore them.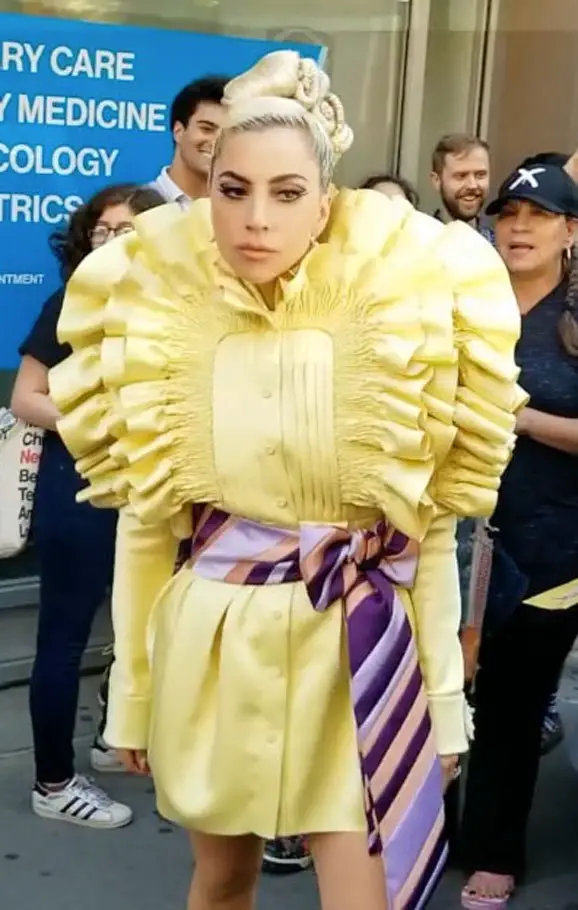 For a more in-depth look at this year's fashion impact head over to the global fashion search platform Lyst which includes a deeper look into the biggest celebrity moments that have impacted the way we have searched and the top 10 most powerful celebrity fashion influencers globally.
Lyst Trivia: Lyst currently lists more than five million fashion items to more than 120 countries, and attracts over 70 million users a year.