Orlando Bloom showed off an earring in his left ear as he was pictured in a smart royal blue suit, white shirt, sneakers and stylish Oliver Peoples sunglasses in Santa Monica, Los Angeles.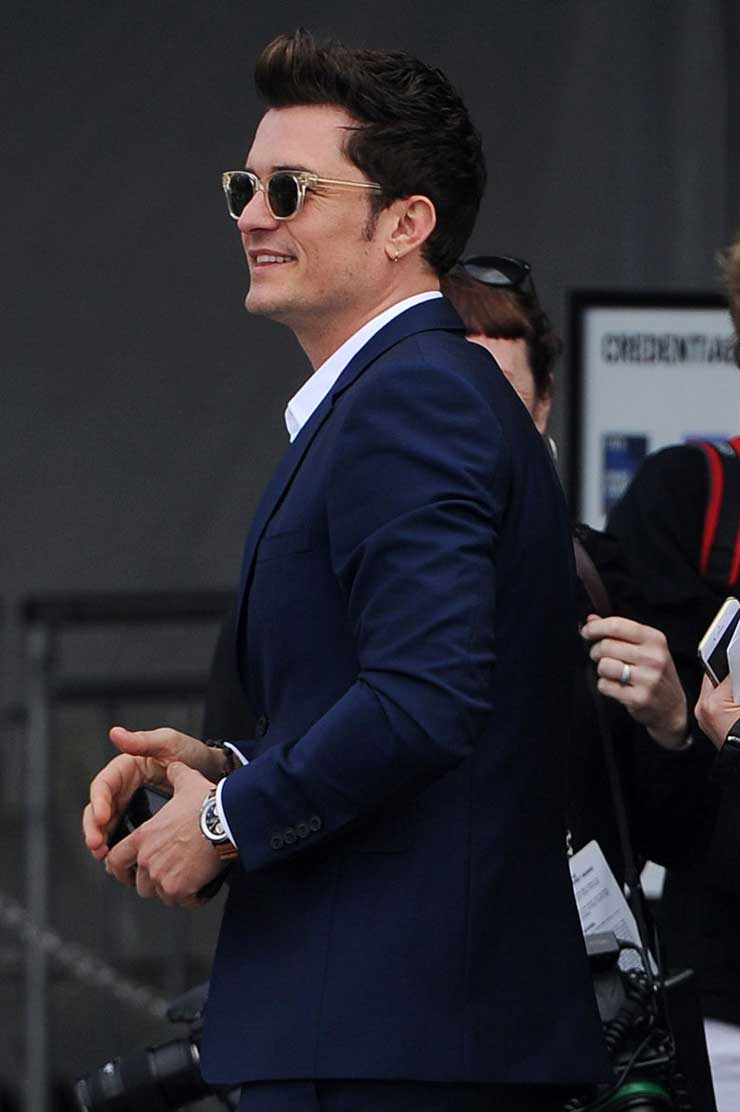 The Pirates of the Caribbean star was snapped just a couple of days before splitting with Katy Perry but looked in a great mood as he turned up to an awards ceremony smiling and laughing.
The 40-year-old British actor turned up late for the 2017 Independent Spirit Awards but insisted to his publicist that he sign autographs for fans who had turned up to try and get a picture with their favorite stars.
Orlando and Katy's split was announced by People Magazine to reportedly prevent any rumors getting out of hand.
Despite their shock break up Orlando actually posted a picture with Katy Perry's dog on his lap just days before they broke up!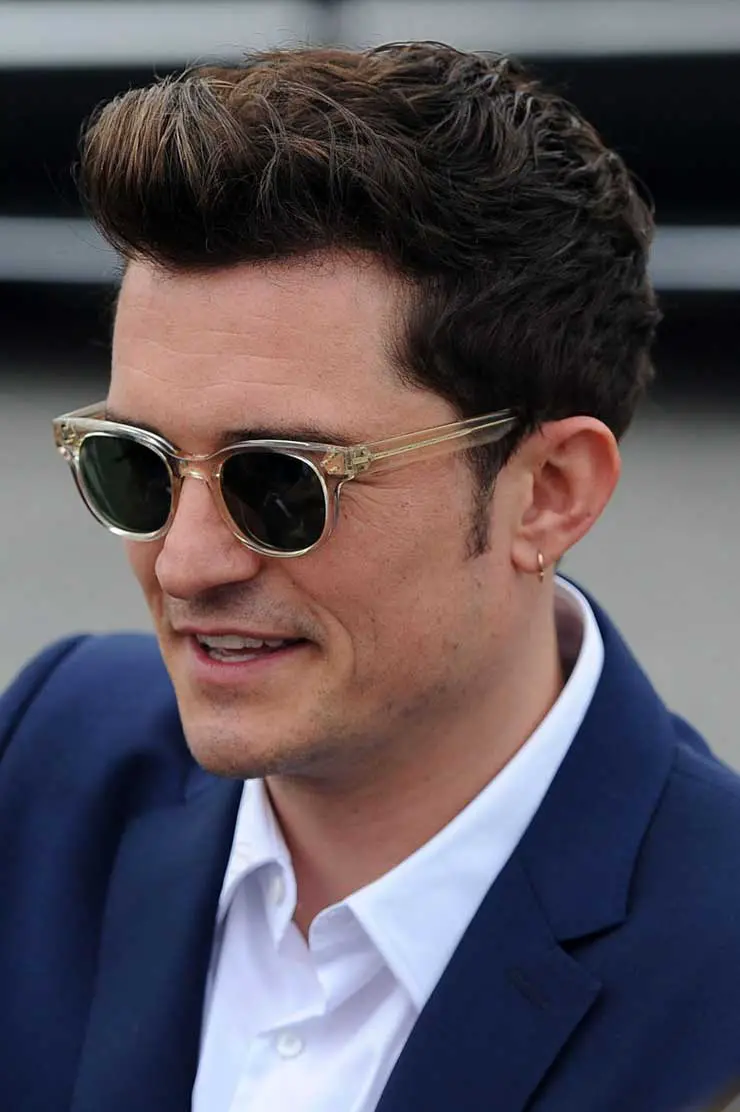 Update! Katy Perry and Orlando Bloom got back together after we shot these EXCLUSIVE pics of the pair paddle boarding in Santa Barbara! Check out all the pics here: 
Orlando Bloom Trivia: Bloom has the tattoo "nine" on his right wrist, written in fictional Tengwar Elvish script. It is a reference to his involvement in the Lord of the Rings and the fact that his character was one of the nine members of the Fellowship of the Ring.