Cara Delevingne looked like the most stylish pirate we had ever seen as she took part in a new A|X Armani Exchange photo shoot alongside Dutch DJ Martin Garrix and Chinese singer and actor Li Yifeng.
Cara even showed off her tattoos on her right and left hands. On her right hand she showed off one tattoo on her wrist that read 'Silence' and her initials 'CJD' for Cara Jocelyn Delevingne along the side.
She also had a Lion inked on her right index finger. All three were reportedly created by celebrity tattoo artist Keith "Bang Bang" McCurdy.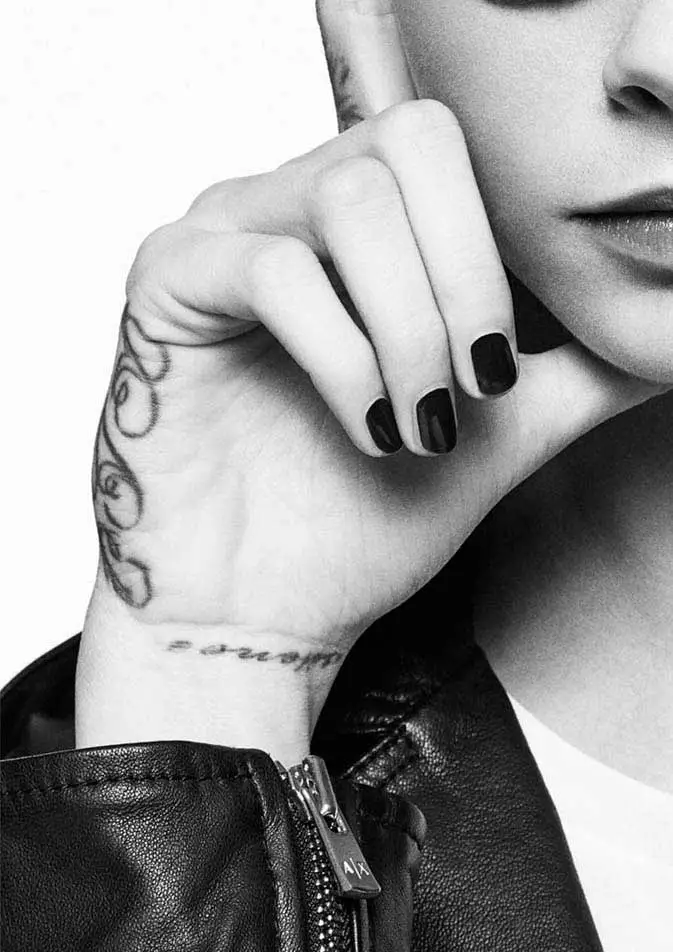 On one of these sessions, he even let the 20-year-old ink her initials inside a heart on his own leg! Finally, on her left hand, she had a snake skeleton tattoo climbing up her wrist. Amber Heard designed it at the famous Shamrock Social Club in West Hollywood with Cara explaining "At the end of it it says feral because I think I am, and it's about reinvention, shedding of old skin, new beginnings, new life."
VIDEO: Kayne West Tattoo Yeezy Shows Off His Cool Ink
Shot by Sabine Villard for Armani Exchange fall/winter 17/18 collection the shoot is daring, fun, plays with expressions, and breaks the mold.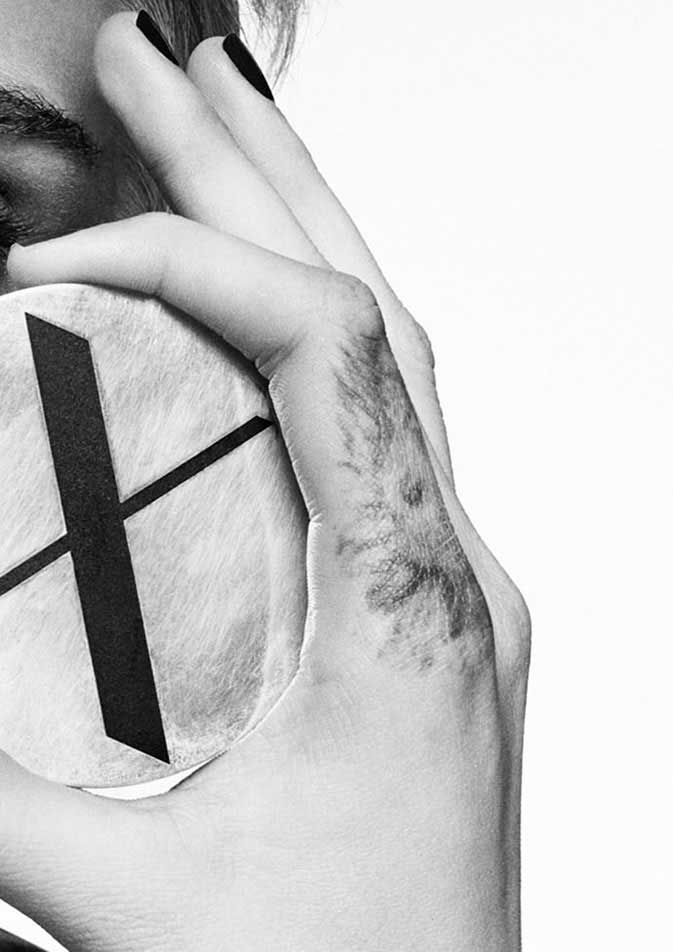 According to Armani "The world-famous protagonists of the shots speak to a younger audience, create trends, and perfectly interpret the values of A|X. Cara, Martin and Li are truly free-spirited, with street-wise and active personalities matching their urban soul.
Their tongue-in-cheek attitude shines through in the shots; with their expressions and gestures they project themselves freely, surrendering themselves to the brand."
Cara Delevingne Trivia: Cara Delevingne's godmother is actress Joan Collins.