Courteney Cox and boyfriend Johnny McDaid of Snow Patrol shared a loving look as they touched down at LAX Airport in Los Angeles. The couple have been dating since late 2013, got engaged in 2014 before splitting in 2015.
Johnny is from Northern Ireland but lives in London. It sounds like he was determined to get away from Hollywood and move back to the United Kingdom but Courteney did not want to leave Los Angeles, and they couldn't resolve where to live. Apparently, they're back on track since April 2016 after the Friends star agreed to spend more time in England.
One photographer even proclaimed "You guys are a beautiful couple" as they crossed the busy road with Johnny pushing the luggage!
According to InStyle Magazine Jennifer Aniston has been in discussions with Courtney Cox about a Friends comeback with Jennifer saying:
Courteney [Cox] and Lisa [Kudrow] and I talk about it. I fantasize about it. It really was the greatest job I ever had. I don't know what it would look like today, but you never know. So many shows are being successfully rebooted. I know Matt LeBlanc doesn't want to be asked that question anymore. But maybe we could talk him into it. Or we just give it some time and then Lisa, Courteney, and I could reboot The Golden Girls and spend our last years together on wicker furniture.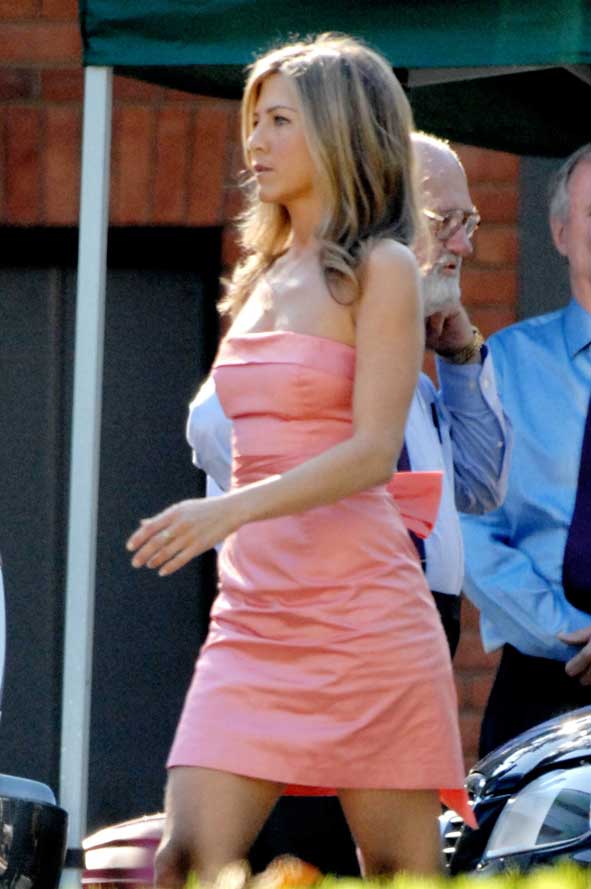 For the time being Courteney will have to continue cycling around Culver City on her custom beach cruiser with her name printed on it! She was spotted leaving a production studio in the area. Also, recent reports posted on Reddit have spotted Courteney on set of Shameless Season 9 in Chicago.
One fan even speculated she will be playing the role of Liam while The Chicago Tribune has spotted Courteney at the RPM Italian restaurant in River North.
Courtney Cox Trivia: Courteney Cox auditioned for the role of Rachel Green on Friends but was cast as Monica.