Jennifer Aniston and Justin Theroux announced their split the day after Valentine's Day and now both the Friends star and the Leftovers actor have made a statement by going public with bare ring fingers.
While Jennifer and Justin issued a public and amicable announcement, they've not given any further indication about what went wrong in their marriage.
On February 27 though, Jennifer, 49, visited her best buddy Courteney Cox, 53 in Los Angeles without her ring and Justin, 46, stepped out in New York two days later without his.
Justin did, however, wear the personalized 'Justin' ring that both he and Jennifer had worn during their romance.
When they split their statement read: "In an effort to reduce any further speculation, we have decided to announce our separation."
It continued, "This decision was mutual and lovingly made at the end of last year. We are two best friends who have decided to part ways as a couple, but look forward to continuing our cherished friendship."
VIDEO: Brad Pitt Angelina Jolie PDA In Throwback Video & Brad Even Picks Up Fans Camera Case!
Not so long ago we posted a story about Jen and Justin's swoon-worthy quotes about one another and little did we know that would be all over. check out the quotes below.
Jennifer on what she loves about Justin: "He's so graceful and utterly kind and golden. He's just so beautiful and handsome to me … He just gets better every year. He's just like a lost gem in the sand."
Justin on why he loves being married to Jennifer: "Marriage makes the small things much smaller and the big things small. You have an ally. It's good to have someone have your back."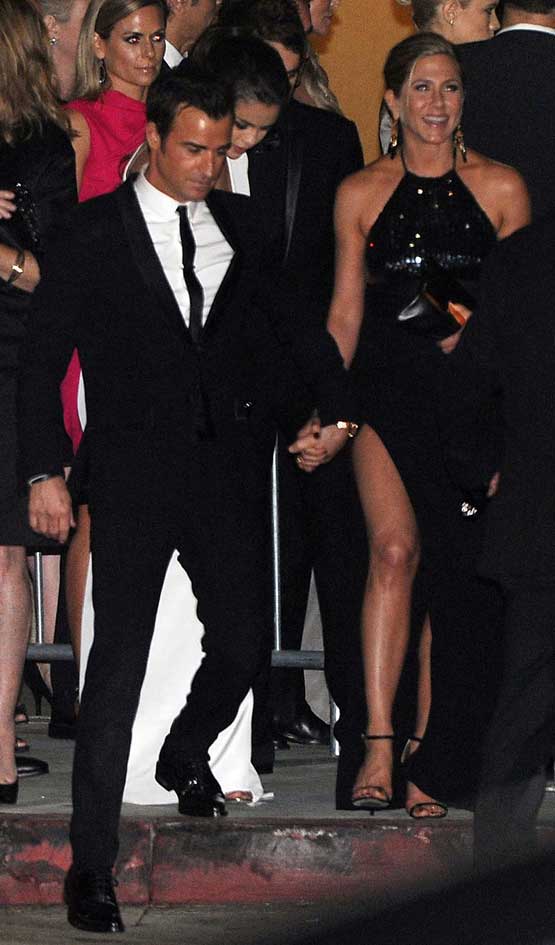 Jennifer Aniston Trivia: Ex-husband Brad Pitt appears in one episode of Friends in season 8, episode 9.