Reese Witherspoon left a yoga class in Brentwood, Los Angeles carrying a pink yoga mat. Reese was seen chatting with friends and laughing as she left the studio multi-tasking carrying a water bottle and her tote bag.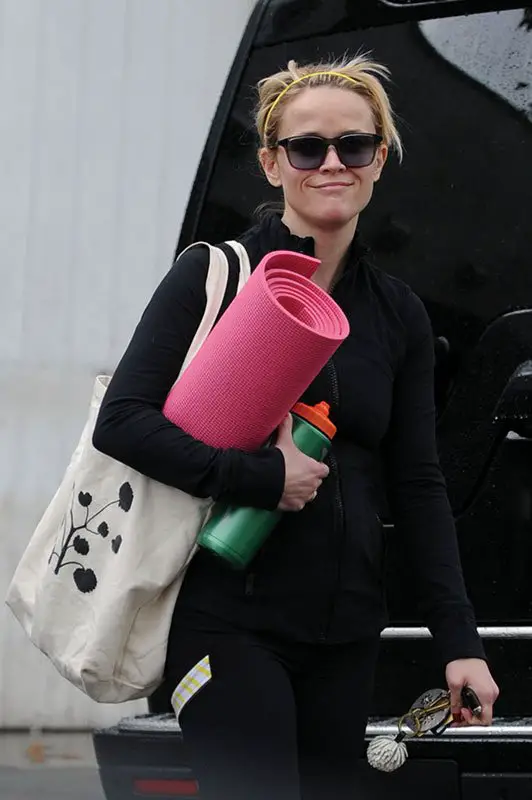 Reese tied her hair back with a yellow hairband and sported sunglasses as she headed to the car after the early morning workout.
All pictures are copyrighted by

© Atlantic Images

Strictly No Use / Reposting Without Permission
She talked to US Weekly about her eating discipline and how she doesn't do diets. Reese said, "I don't believe in crash dieting or anything like that".
Reese Witherspoon Trivia: Reese Witherspoon's full name is Laura Jane Reese Witherspoon and the actress was born in New Orleans.