Arnold Schwarzenegger is recovering after having unexpected open-heart surgery in Los Angeles. The legendary actor and former Governor of California had originally gone in for a catheter valve replacement which would have been a smaller operation. But an open-heart team was on standby in case the catheter procedure was unable to be performed.
On April 2nd Arnold Schwarzenegger then posted a message on his official Twitter account @Schwarzenegger letting his fans and followers know that he was OK after open-heart surgery at Cedars-Sinai hospital in LA! Phew.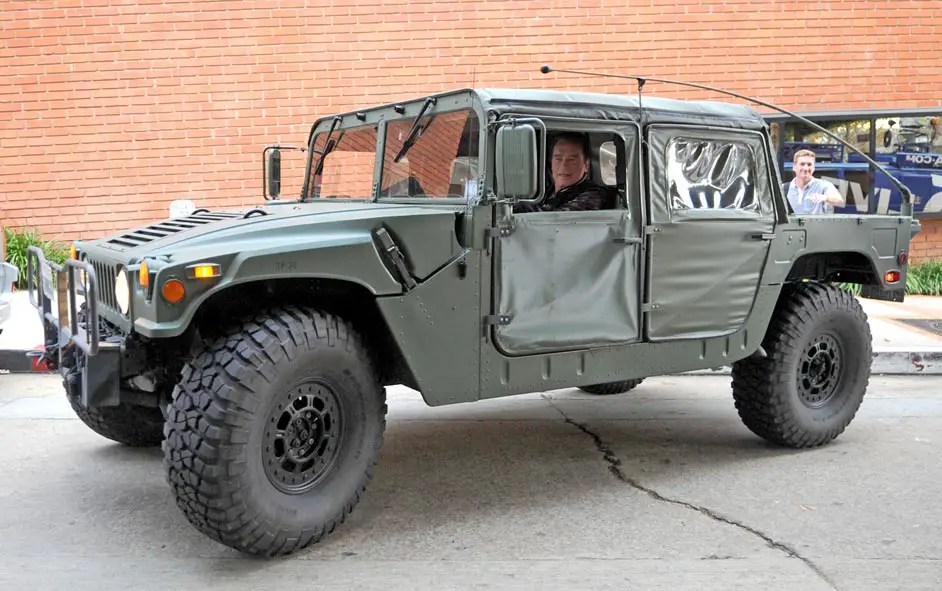 His spokesman Daniel Ketchell released a statement that explained the procedure was:
To replace a pulmonic valve that was originally replaced due to a congenital heart defect in 1997. That 1997 replacement valve was never meant to be permanent and has outlived its life expectancy, so he chose to replace it yesterday through a less-invasive catheter valve replacement. During that procedure, an open-heart surgery team was prepared … in case the catheter procedure was unable to be performed.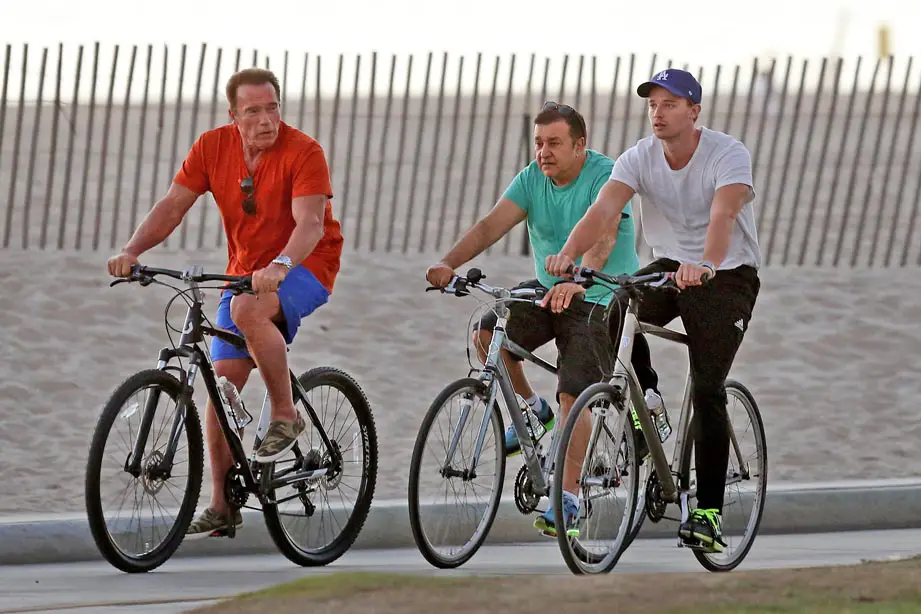 We're glad the superstar is recovering and we bet his pet pooch is happy to see him!  Arnie has a chocolate Labrador named Gustav and he was spotted taking the adorable lab for a ride in his doorless Hummer! Check out the vid below.
VIDEO: Arnold Schwarzenegger Drives Hummer with Pet Labrador Along for the Ride
Arnie's Tweet about his surgery read:
It's True: I'm Back! I went to sleep expecting to wake up with a small incision and wake up with a big one – but guess what? I woke up, and that's something to be thankful for. Thank you to the doctors & nurses. And I'm truly filled with gratitude for all of all of the kind messages.
TMZ reported that Arnie's first words after waking up were "I'm back."! Arnold who is now 70 years old was 49 when he first had the valve inserted.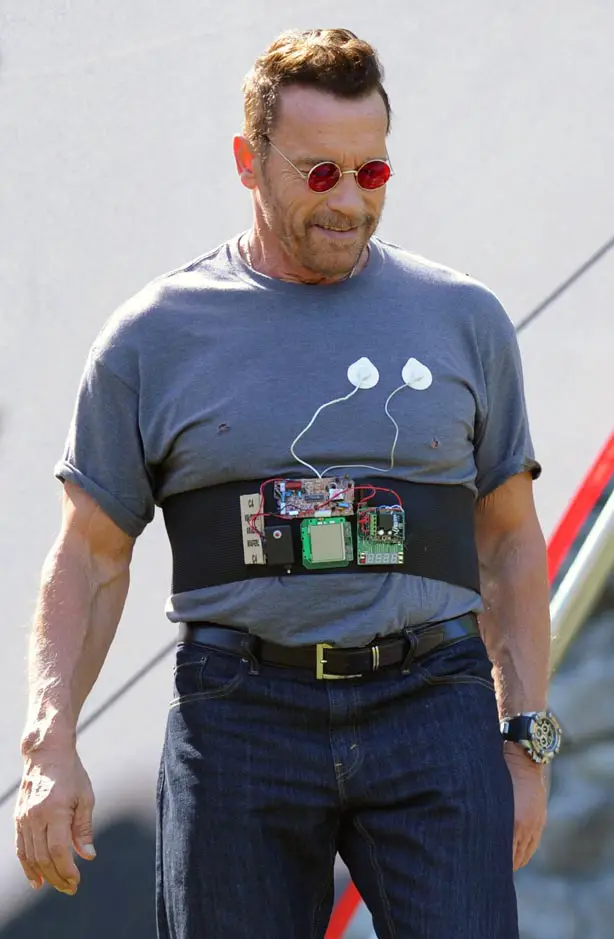 Funnily enough, his famous line "I'll be back" from 1984's The Terminator was originally written as "I'll come back."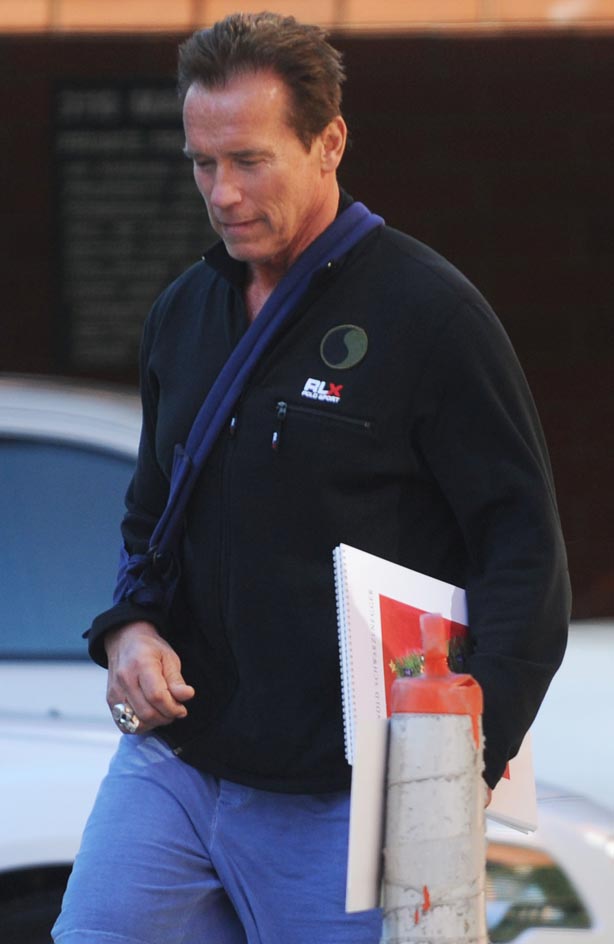 Arnie has a huge collection of cars, motorbikes, and SUVs including a silver convertible Bugatti, several Hummers (well he did invent the commercial version!), a Bentley sports car, an Escalade SUV, a Harley Davidson and a bright orange Dodge Challenger to name just a few.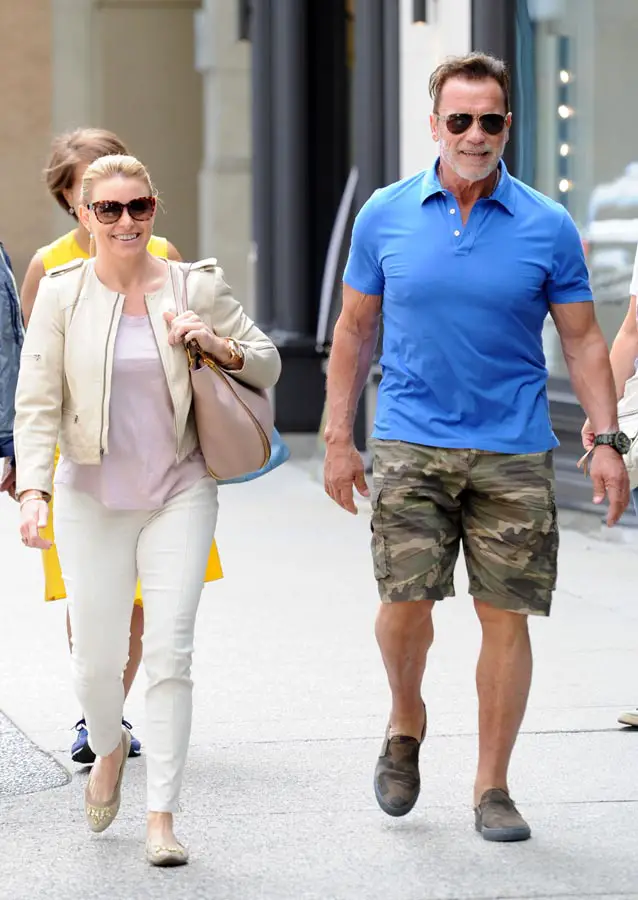 Arnie was given the "Legend of the Century" Award at the German GQ Awards in 2017 with a whole bunch of top celebrities, musicians, actors and actresses attending the glitzy bash. Check out the pics here: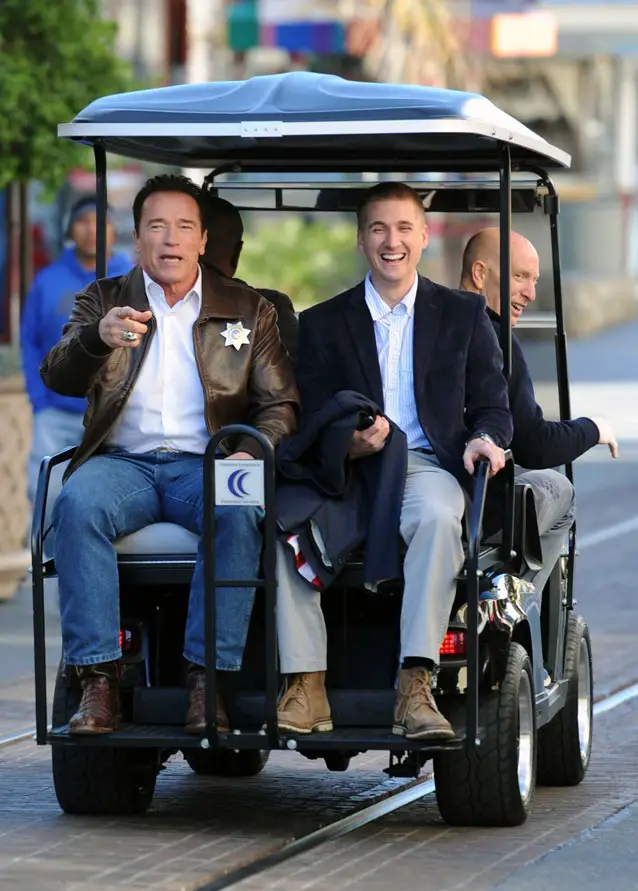 Arnold is going to be back as 'The Terminator' in the sixth Terminator movie and even Sarah Connor will return after a 25-year absence!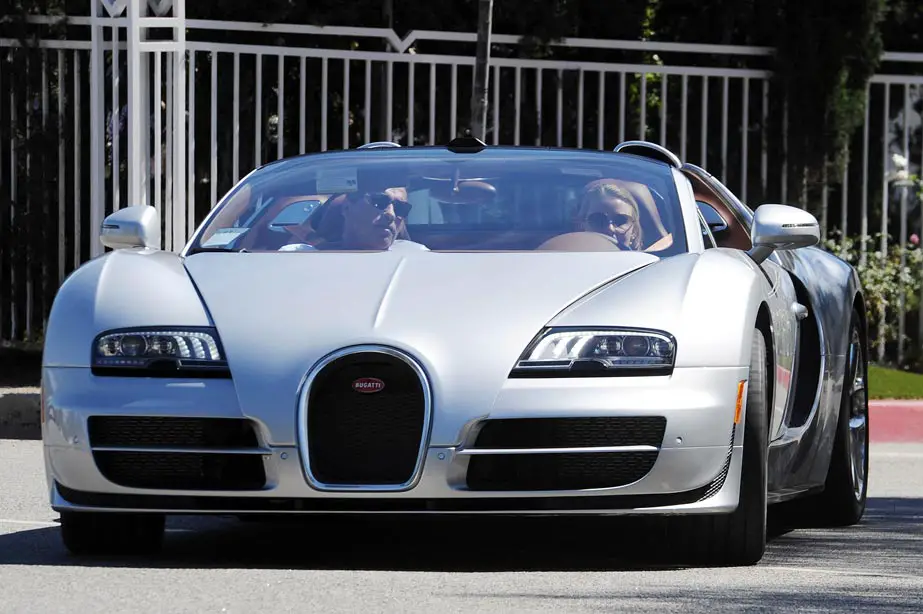 James Cameron, who directed the first two installments, will also return as a producer while the Deadpool director Tim Miller will direct. Celebrity WotNot has had exclusive behind-the-scenes pics and video from the new Deadpool 2 film set. Visit our official YouTube channel and see more pics here: Deadpool, Meet Cable + Exclusive Behind-The-Scenes Footage #Spoilers
Arnold Schwarzenegger had returned to his action star status filming Why We're Killing Gunther in Vancouver, Canada last year.
Arnold plays the lead role of 'Gunther' in the movie about the world's greatest hitman.
Arnold Schwarzenegger Trivia: Director James Cameron wanted Arnold Schwarzenegger for the role of Kyle Reese in The Terminator – not as the T-800 Model 101 from the future.