Jamie Foxx turned into a DJ and also performed to a surprised crowd in Las Vegas as the singer and Oscar-winning actor partied in Sin City!
JEWEL Nightclub inside ARIA Resort & Casino hosted legendary actor and singer Jamie Foxx as he hosted the special fight night party, where he sang some of his hit songs, danced on top of the DJ booth, and even hosted an unofficial dance-off between guests in the venue.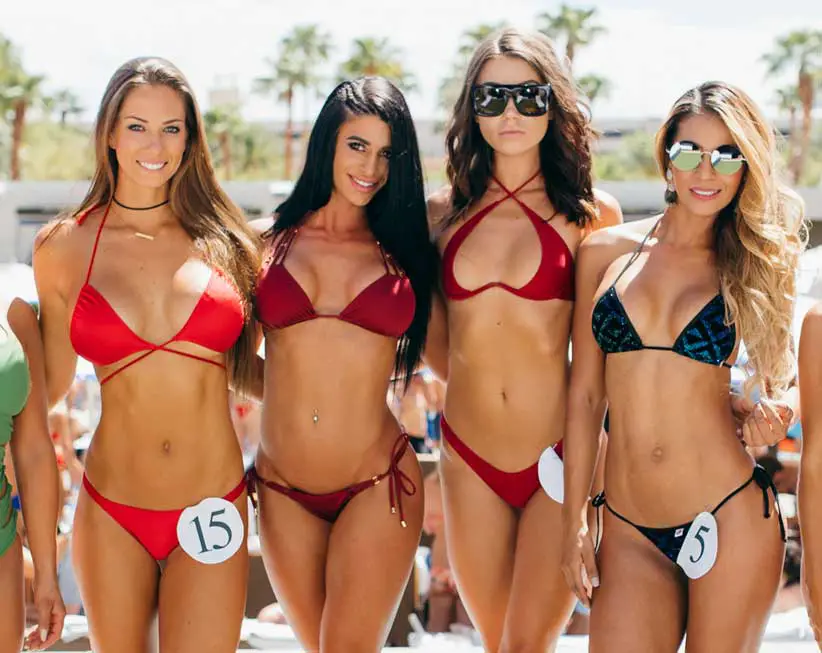 Later in the evening, the crowd was stunned when Bay Area rapper Too Short jumped on stage with Foxx for a surprise performance.
Too Short treated guests to a couple of his hits, including the classic party tune "Blow the Whistle" before returning the hosting duties back to Foxx.
VIDEO: Floyd Mayweather Celebrates In $4 Million Bugatti With P Diddy, Olivia Munn, Chris Hemsworth + more
Adding to the excitement, Oscar-winning actor Leonardo DiCaprio was spotted in the venue along with fellow A-list actor Toby Maguire.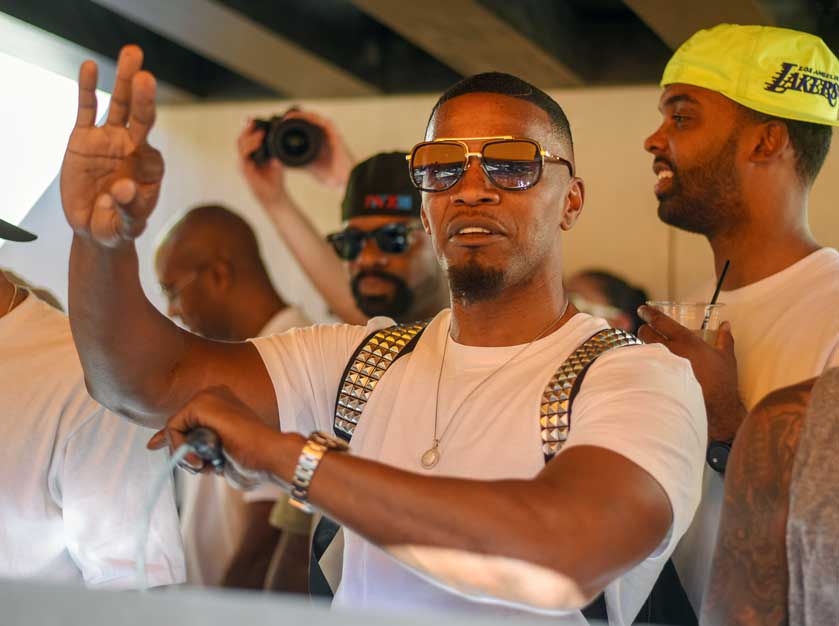 Arriving with a group of around 25 people at approximately 2:30 a.m., DiCaprio was dressed casually in a black ball cap pulled over his eyes.
Shortly after his arrival, Foxx playfully announced that there was a wolf in the building, referencing DiCaprio's 2013 film The Wolf of Wall Street.
Down the Strip at OMNIA Nightclub inside Caesars Palace, Calvin Harris started fight weekend off with a bang while the Grand Finale of the iconic Hot 100 competition, a 16-week bikini competition, came to a close with one last battle for the ultimate cash prize.
Tawny-Jordan took home the grand prize of $25,000. DJ's Nervo and a cleavage-baring Kelly Dodd from the Real Housewives of Orange County were also celebrating.
Jamie Foxx Trivia: Jamie Foxx is his stage name. He was born Eric Morlon Bishop!