A pregnant Hilary Duff was spotted shopping at Bed, Bath & Beyond in Studio City, Los Angeles, CA. As Younger Season 5 has just premiered, we will take all the Kelsey Peters we can get. The good news is, the show has been renewed for the 6th season too!
Wearing a ripped denim jacket and carrying a healthy looking green drink, Hilary pushed a trolley. She is pregnant with her second child. She recently appeared on the Late Late Show with James Corden and said she is expecting a baby girl and that her son, Luca, wants to call her "Cofant Croissant"!
Hilary was also recently embroiled in a very public dispute with her New York neighbor, who she shamed on Instagram for his "bad behavior".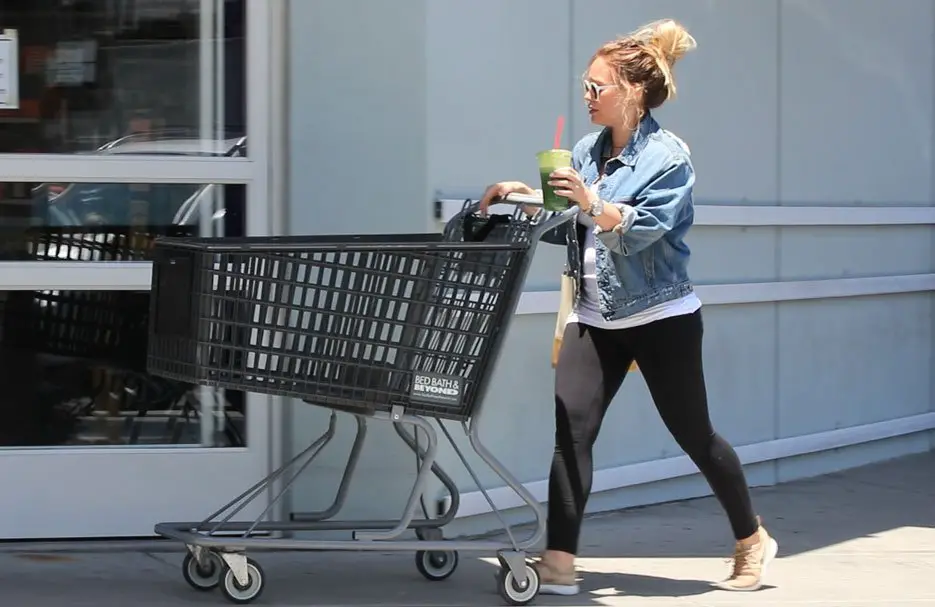 Hilary Duff Trivia: In Season 10 of Who Do You Think You Are? Hilary Duff discovered that her 21-times-great-grandfather was King of Scots Robert the Bruce!