"I'm kind of known for something that's not so great to be known for." Monica Lewinsky said those famous words when she declined an autograph at LAX Airport. But after the Bill Clinton scandal in 1998, Monica Lewinsky has had several bizarre jobs but has now found her calling.
Right after the sc

andal, Monica Lewinsky helped to author her

authorized biography titled Monica: Her Story by Andrew Morton in 1999. But did you know Monica Lewinsky's Mum is also an author?! Her mother goes under the name Marcia Lewis and her books include The Private Lives of the Three Tenors, Chasing

about 'ancient metalworking technique with modern applications' and

Medical Law, Ethics, and Bioethics For the Health Professions

.
Monica Lewinsky told Barbara Walters that she survived the Bill Clinton ordeal by moving to New York in 1999 and

knitting! She even turned her new skill into a successful business designing 'Real Monica' tote bags with her company

named The Real Monica, Inc.

Monica was a spokesperson for the

diet company

Jenny Craig

in 2000 but it only lasted for a few months due to all the controversy surrounding the former White House intern.
VIDEO: The price of shame | Monica Lewinsky Ted Talks
In 2003 Monica hosted a TV dating show called

Mr. Personality

where women picked men behind masks. The aim was for the woman to base

her decisions their personality instead of looks. It was actually received very well but only lasted one season.
London's Calling! Monica Lewinsky moved to London in 2005 and attended

the London School of Economics

to

study social psychology

.
After

graduating with a Master of Science degree in 2006 Monica had been out of the public eye for a number of years and she actually avoided any publicity for a whole decade. In 2014 Monica announced at the

Forbes '30 Under 30′ summit

that she is "patient zero" of online harassment and decided to take a stand against cyberbullying.
In 2015 Monica appeared on the stage of TED Talks "where the world's leading thinkers and doers give the talk of their lives in 18 minutes (or less)" On the YouTube video above titled 'The Price of Shame' the description explains: "Today, the kind of online public shaming she went through has become a constant. In a brave talk, she takes a look at our "culture of humiliation," in which online shame equals dollar signs — and demands a different way."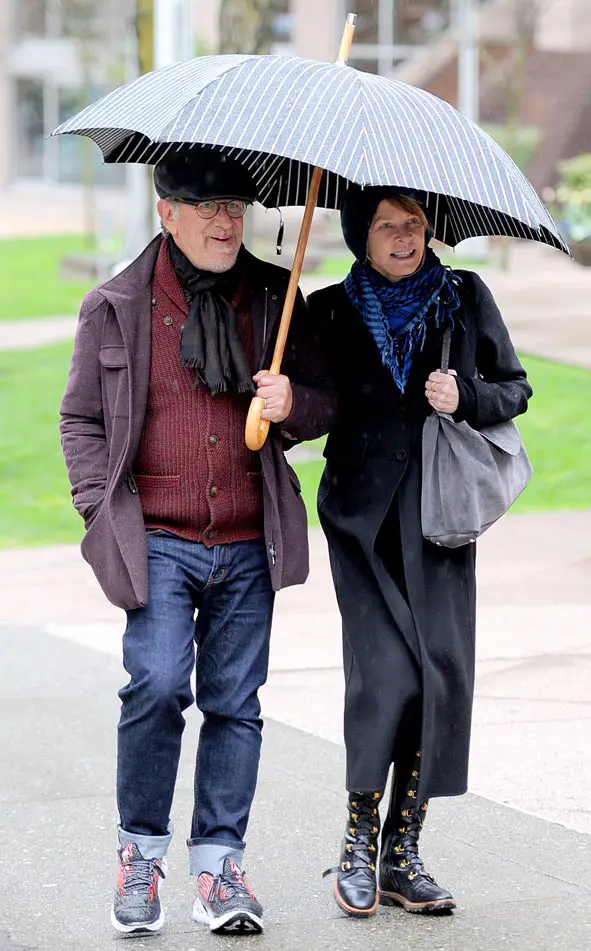 In the pictures used above, Monica was spotted at the 2018 TedTalks in Vancouver, Canada with a smile on her face walking into the arena. Carrying her notes the 44-year-old wore an all-black outfit with a green winter jacket.
Monica Lewinsky Trivia: 90210! (or is it 90212?) Monica Lewinsky actually attended the famous Beverly Hills High School. David Schwimmer, Alicia Silverstone, Richard Dreyfuss, Betty White and Carrie Fisher were also alumni there!