Amber Heard was pictured holding hands with her new squeeze Vito Schnabel despite the couple not confirming anything official…yet.
But these pictures clearly show the pair romantically holding hands as they attended the 2018 Wimbledon Tennis Championships.
The Rum Diary actress wore an eye-catching mint green colored satin jumpsuit with polka dots and an exposed back.
Amber was famously married to actor Johnny Depp from 2015 to 2016 until they bitterly and officially divorced in 2017. She then went on to date the Tesla CEO Elon Musk.
Meanwhile, Johnny Depp has been keeping busy filming The Professor in Vancouver, Canada. Depp was seen wearing a suit while talking to Zoey Deutch as they carried co-star Danny Huston out of a bar during the night shoot in Vancouver! Check out our video below:
VIDEO: Johnny Depp and Zoey Deutch Filming 'Richard Says Goodbye' in Vancouver
Vito Schnabel dated German supermodel Heidi Klum for around three years and the couple even attending the SAME Wimbledon Championships in 2016! We're wondering if Amber is aware that Vito is taking her to his old haunts.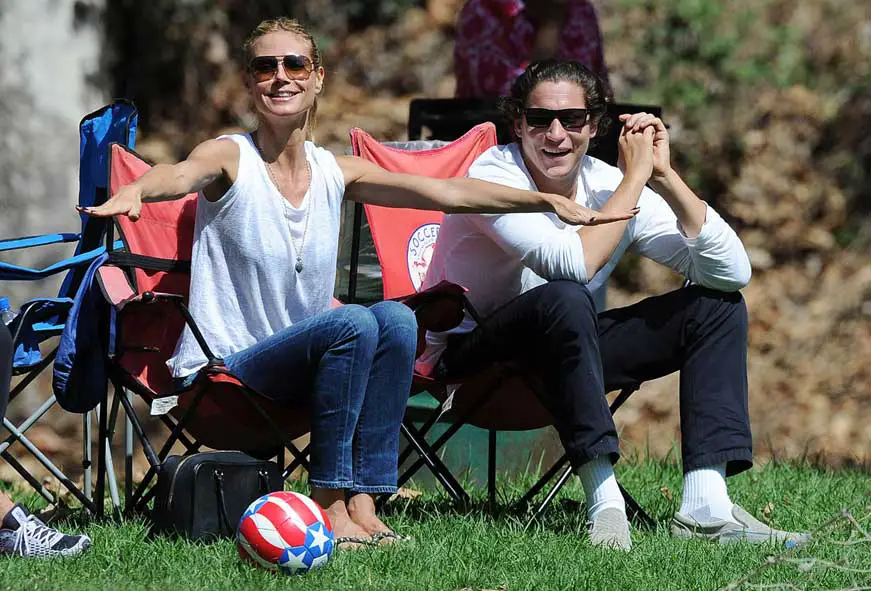 Amber matched her statement cut-out jumpsuit, which matched the traditional colors of the famous tennis competition with Aztec-patterned heels and a cream-colored clutch.
With her sleek blow-dried hair styled backwards, Amber had to have her bag checked at security before the couple walked to centre court with them still holding hands.
Amber also complimented her outfit with bold red lipstick while her new boyfriend Vito looked smart pale blue shirt, blue trousers, and boat shoes.
Amber Heard Trivia: The Austin, Texas-born star's first film was in the critically acclaimed film Friday Night Lights (2014).