Manchester United manager José Mourinho was almost unrecognizable as he wore his hoodie up on a Virgin train in the UK!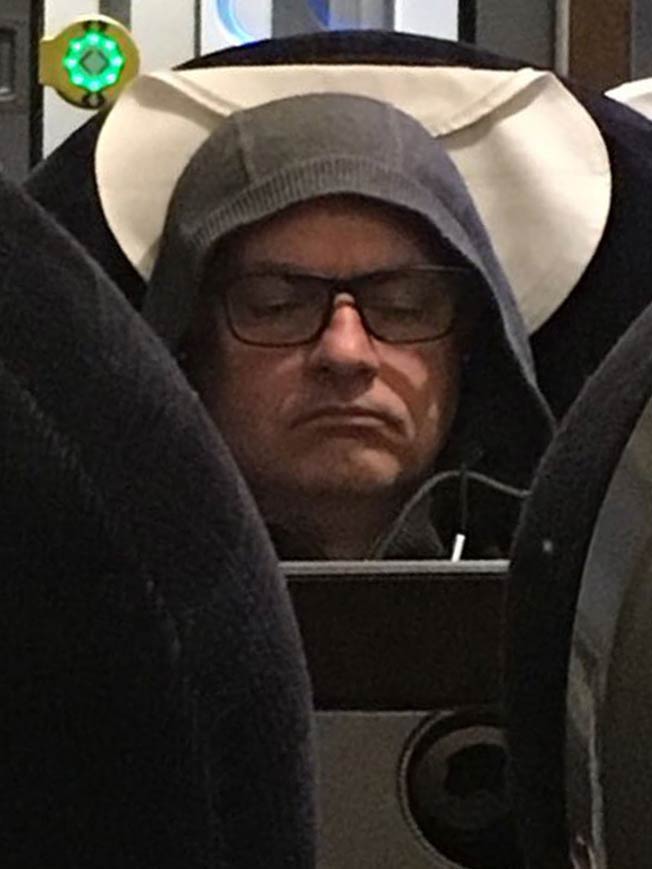 The Portuguese football legend also wore reading glasses as he sat in the first class Virgin Train carriage and enjoyed some peace and quiet.
José Mourinho is one of the most successful football managers in history and according to Wikipedia: "is regarded by a number of players, coaches, and commentators as one of the greatest and most successful managers in the world".
We were told that José even happily signed autographs for fans when he left the train on the Friday before United beat Huddersfield in the FA Cup on February 11th, 2018.
VIDEO: Easy Rider David Beckham Cruises Around LA On A Vintage Motorbike
Former Manchester United star David Beckham was also pictured enjoying some time off the pitch riding his Super Vintage 93" Knuckle vintage motorbike in Los Angeles. Check out the video above and the pics here: Easy Rider! David Beckham Cruises Around LA On Custom Vintage Motorbike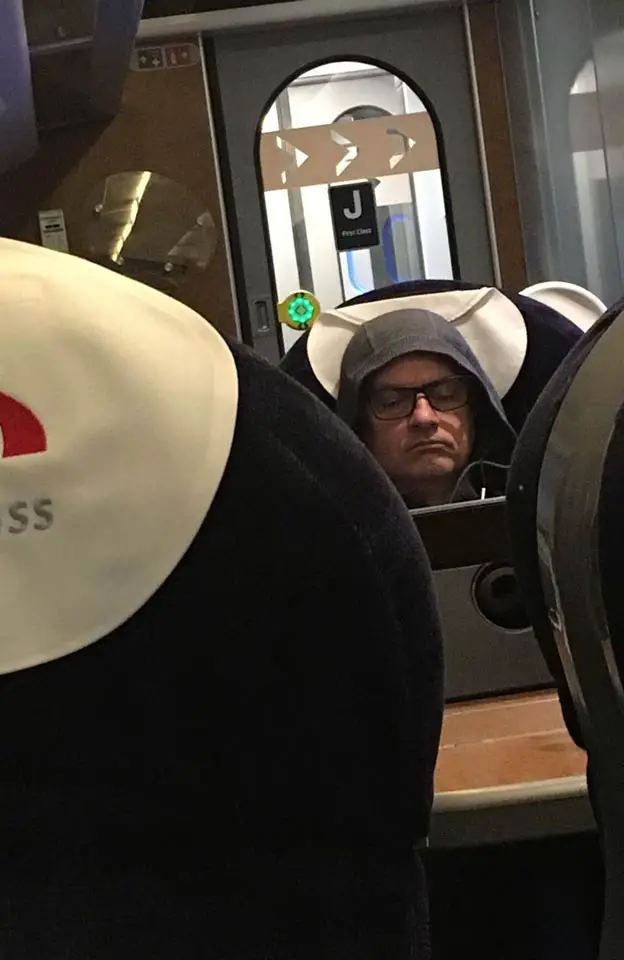 José Mourinho has already won THREE trophies while managing Manchester United! He first won the FA Community Shield, beating the Premier League champions Leicester City 2–1 on On 7th August 2016. He then won the EFL Cup Final against Southampton on 26th February 2017 with a 3-2 win at Wembley. This victory actually made him the first United manager to win a major trophy in his debut season.
His third trophy was the UEFA Eupora League Cup where United beat AFC Ajax 2-0 at the Friends Arena in Solna, Sweden on 24th May 2017.
José Mourinho Trivia: José Mourinho has a100% winning record when managing a team in every major European Cup final.