Jamie Lee Curtis is set to return to Haddonfield one last time as the legendary actress just announced she will film a Reboot of Halloween a film she starred in FORTY years ago!
The actress posted a cool picture on her official Twitter with the comment: "Same porch. Same clothes. Same issues. 40 years later. Headed back to Haddonfield one last time for Halloween. Release date 10/19/18."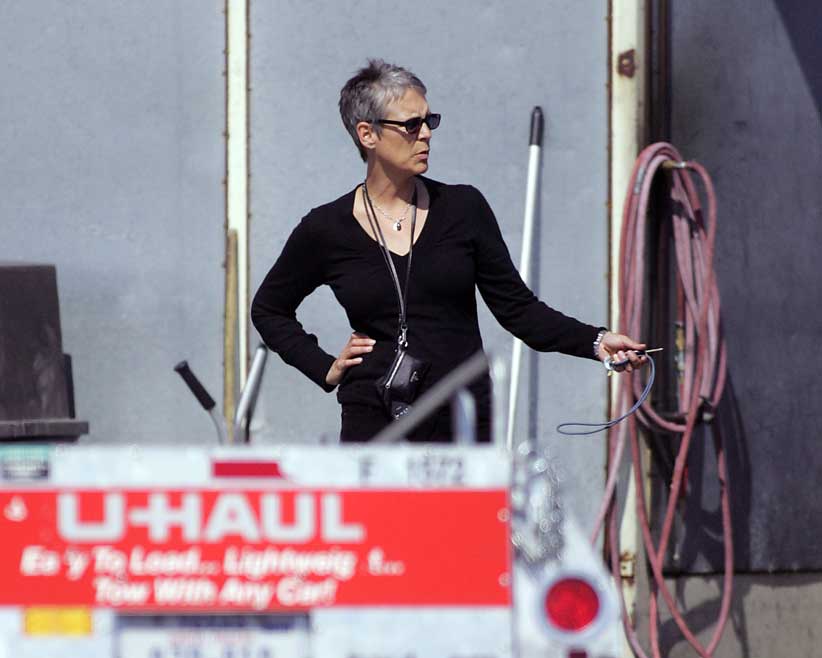 The 1978 slasher film put Jamie Lee Curtis on the map playing Laurie Strode and she has now starred in four of the Halloween films!
In the first, she played a teenager and in Halloween H20 she played a Mom leaving fans asking who she will play in the 2018 slasher?
Jamie Lee Curtis also showed she is like any normal person as the actress was spotted at the moving and storage company U-Haul looking for a van!
Wearing an all-black outfit in the sunshine and wearing a purse around her neck the True Lies star looked a bit frustrated as she looked around…we've all been there!
VIDEO: Kate Hudson Halloween Party! Celeb Friends Are Scary and Outrageous – Can You Guess Who They Are?
The new Halloween film is written by confessed superfan comedian Danny McBride and writing partner David Gordon Green.
Danny McBride is currently on our screen in Vice Principals with its second season. Another second season about to hit our screens in Stranger Things 2. Check out 10 (Stranger) Things you might not know:
Danny McBride told EW Radio's Entertainment Weirdly: "We just love that original Halloween. There's something so scary about how simple it was. I had seen all the Halloween films. We really were studying all the sequels and stuff, just to see where it exactly it went wrong."
He continued: "It definitely kind of felt that, as the series went on, Michael Myers became like Frankenstein and he was like indestructible and I think the more indestructible he was, the less scary he became."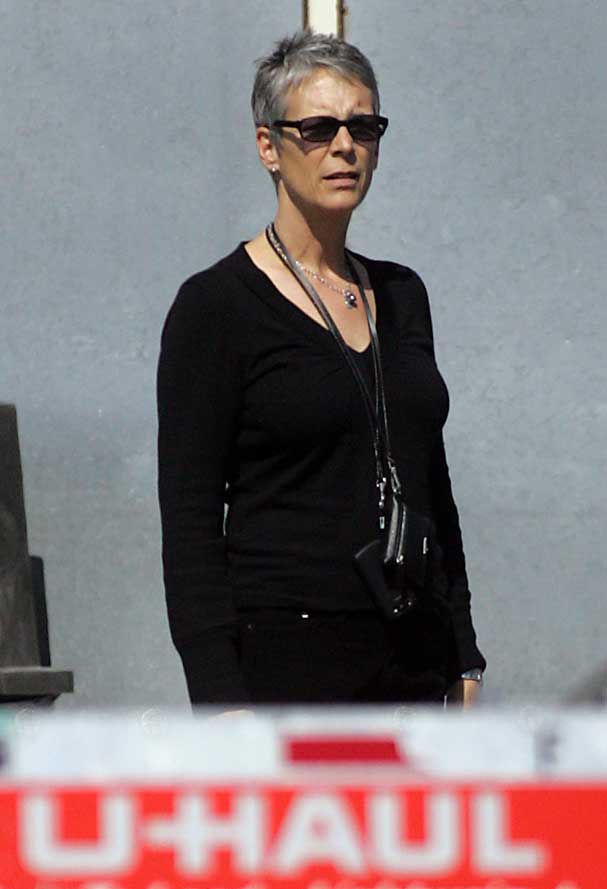 "And so David and I, our ambition is to strip it down and get it back to [being] grounded in reality, which I think makes it scarier." The new Halloween film is set to hit theaters on Oct. 19, 2018."
Jamie Lee Curtis Trivia: Jamie Lee Curtis parents are Tony Curtis and Janet Leigh were huge stars themselves. Tony Curtis starred alongside Marilyn Monroe in Some Like It Hot while Janet Leigh also starred in a famous slasher, Psycho, directed by Alfred Hitchcock.