KJ Apa AKA Archie Andrews was back to filming the hit TV show Riverdale in his iconic letterman jacket filming new scenes for the hit CW show.
With his white headphones in and carrying a rucksack, KJ was pictured with his own umbrella holder while walking between scenes!
The 20-year-old actor shot scenes with a cool Pontiac muscle car in his usual attire but checked his cell phone in between takes.
KJ Apa was born in Auckland, New Zealand and rose to fame in his country playing Kane Jenkins in the soap opera Shortland Street. He then landed the role of Archie Andrews after Deadline reported there was a four-month worldwide talent search.
VIDEO: Riverdale's Archie played by KJ Apa enjoys a day off in Vancouver!
According to the New Zealand Herald, KJ Apa has a new girlfriend! After a bit of social media investigation, it looks like he could be dating Canadian model Corinne Isherwood.
Archie, Jughead, Betty, and Veronica have all returned to Riverdale as filming was up and running in Vancouver, Canada.
Fans of the show have been lucky to catch a glimpse of the actors as they film in the downtown Vancouver area.
KJ Apa was also pictured enjoying a day off in Vancouver, Canada chatting to another fellow cast member after they hit the gym together. Check out the video above.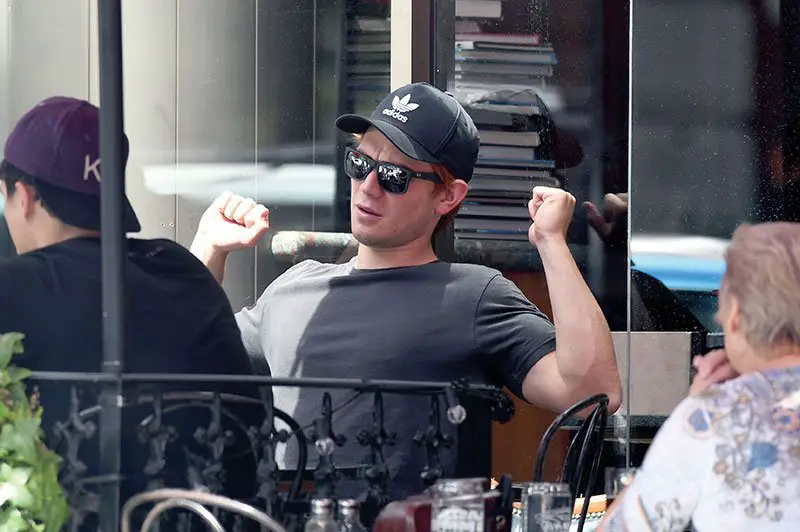 KJ, who hid under an Adidas originals baseball cap and Ray-Ban sunglasses, was seen stopping off at a coffee store in Vancouver.
KJ Apa Trivia: KJ Apa has only starred in one film,A Dog's Purpose and is set for his second film titled Altar Rock, "A thriller inspired by the Boston Marathon bombing in 2013."