What you gonna do when they come for you? Will Smith is back to being a "Bad Boy" as the 50-year-old star was pictured shooting scenes for the third installment of the movie franchise and he was looking better than ever.
Appearing cool and collected Will, 50, wore all black as he filmed in Miami Beach, Florida on 760 Ocean Dr, FL 33139. While he's more used to Ferraris' in real life, for the movie he was seen being picked up in a Nissan family wagon.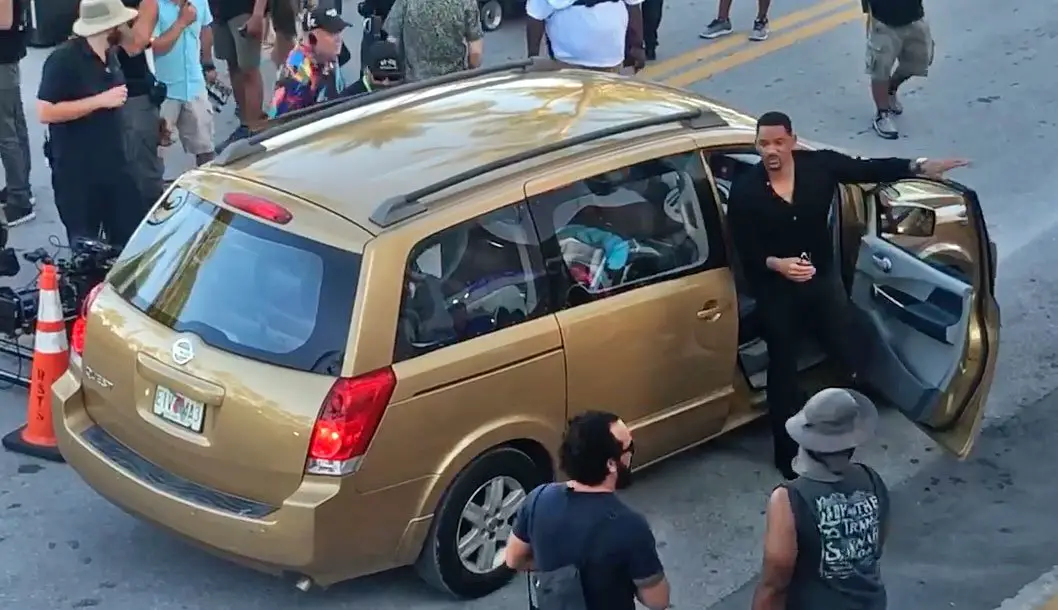 Bad Boys 3 comes 24-years after the first flick and not only stars Will but his original co-star Martin Lawrence and the new addition of Vanessa Hudgens too.  The film will see Will's character, Mike Lowrey trying to bring down a drug cartel but he and his partner will inevitably run into some trouble when they turn on them.
EXTRA VIDEO: Will Smith Filming Bad Boys For Life 2020 – Behind The Scenes!
Wikipedia describes the plot: "Miami PD and its elite AMMO team attempt to take down Armando Armas, head of a drug cartel. Armando is a cold-blooded killer with a vicious, tainting nature. He is committed to the work of cartel and is dispatched by his mother to kill Mike."
Bad Boys Trivia: Development for Bad Boys III began back in 2008!