Jonah Hill looked unrecognizable fashioning a beard as he was spotted taking a break from promoting his new movie Don't Worry, He Won't Get Far on Foot (2018).
The Wolf of Wall Street star looked trim and wore a smart checked winter shirt pictured behind the scenes at the festival in Park City, Utah. One fan even proclaimed "Jonah, You're So Tiny" as she couldn't believe how different he looked from his previous roles in films.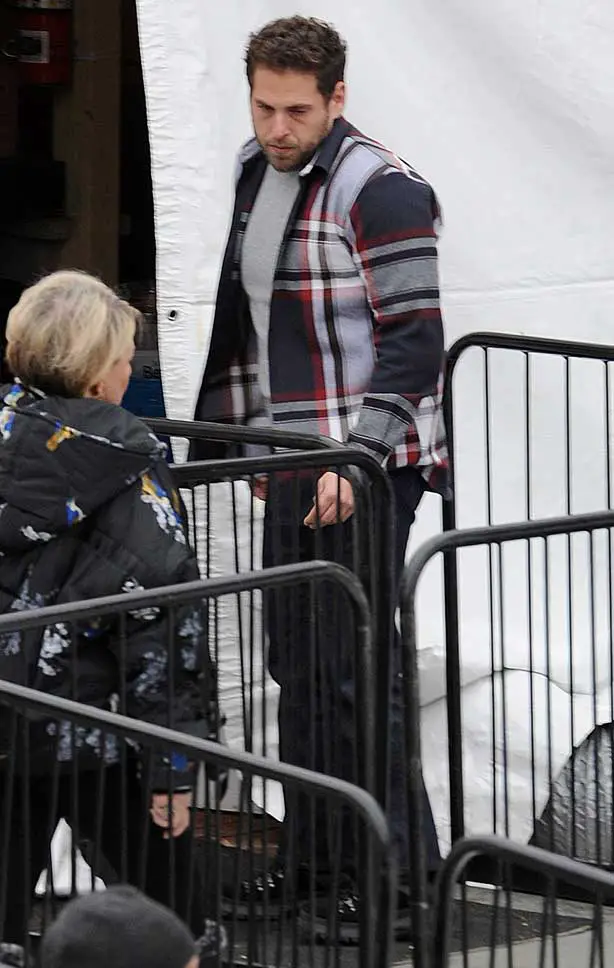 Don't Worry, He Won't Get Far on Foot is directed by Gus Van Sant who also directed Milk, Good Will Hunting and My Own Private Idaho starring Keanu Reeves and River Phoenix. River's brother, Joaquin Phoenix, stars as John Callahan in Van Sant's latest film.
Don't Worry, He Won't Get Far on Foot also stars Jack Black and the hashtag for the movie is #DWHWGFOF so get it trending! Check out the video of Jonah and Joaquin below:
VIDEO: "Jonah You're So Tiny" Exclaims Fan as Jonah Hill and Joaquin Phoenix Promote New Movie
Jonah Hill wrote a screenplay titled Mid-90s which will be his directorial debut and Sunny Suljic will play the lead role.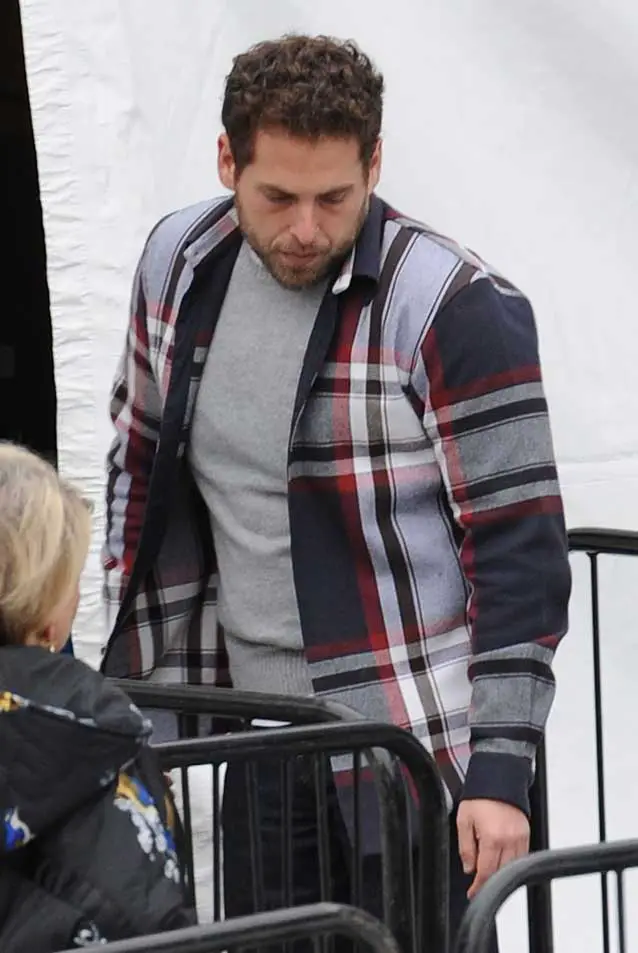 Jonah Hill Trivia: Jonah Hill's dad, Richard Feldstein, was an accountant for Guns N' Roses!