Elle Fanning was feeling the freeze in the wintery conditions of Park City, Utah but the 19-year-old had a black winter headband to keep her head warm as she hit the snowy streets.
The Super 8 (2011) actress matched her black headband with a black biker jacket with red cuffs, black velour trousers, a vintage Hollywood blonde graphic t-shirt, a jewel-encrusted Miu Miu handbag and berry lipstick.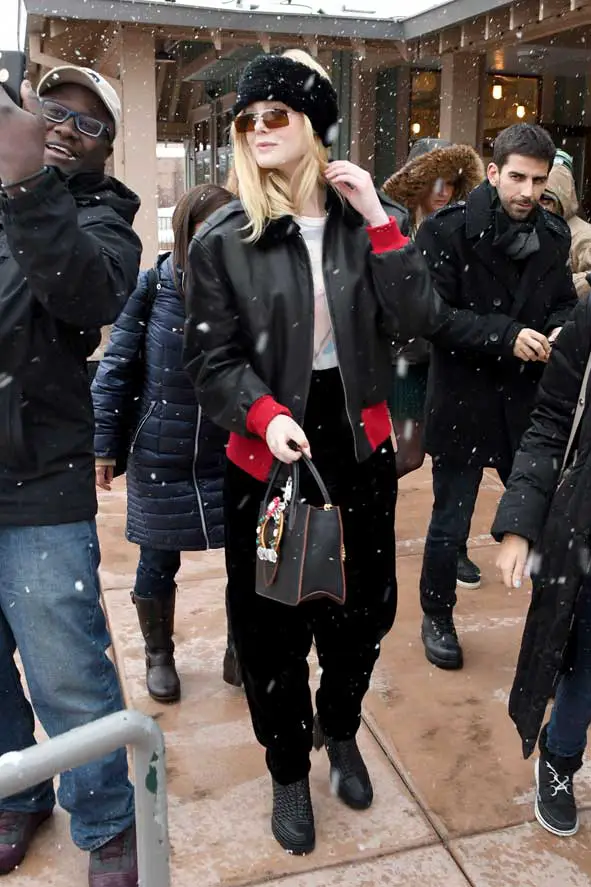 Elle was at the Sundance Film Festival promoting her new movie I Think We're Alone Now (2018) walking in the snow to each interview.
Female director Reed Morano, who is reported to be in consideration to direct the next Star Wars film, is behind the film which also stars Peter Dinklage living in a post-apocalyptic world. Check out our video of Peter Dinklage getting caught in a snowstorm at the festival below!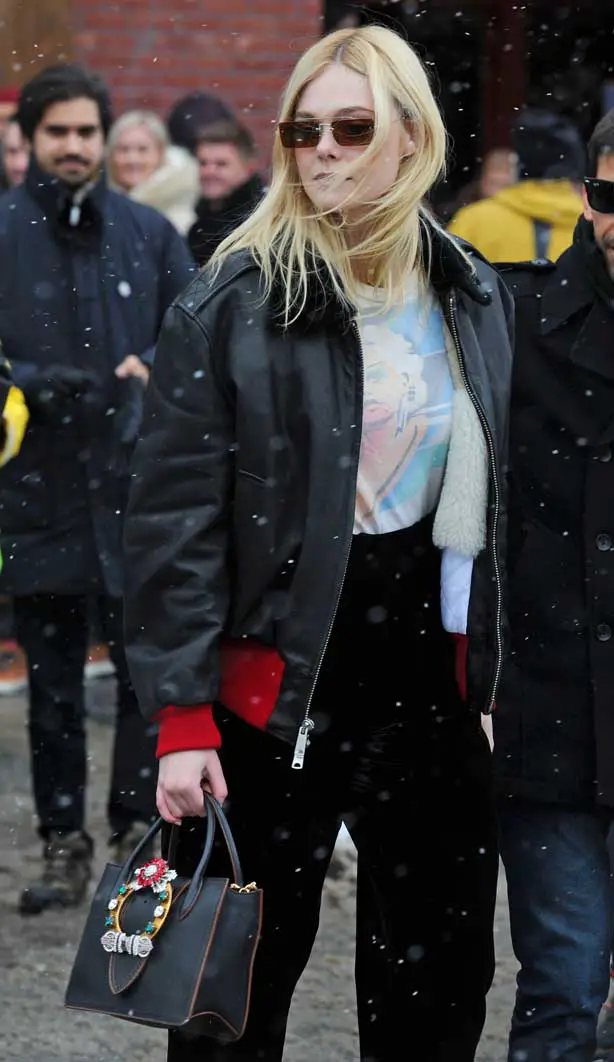 VIDEO: Game Of Thrones' Peter Dinklage Braves Snowstorm at the Sundance Film Festival
Elle Fanning is set to star in the film The Vanishing of Sidney Hall (2018) with Michelle Monaghan, Logan Lerman and Blake Jenner which she was promoting LAST year at Sundance! It is set for release on 25th January 2018.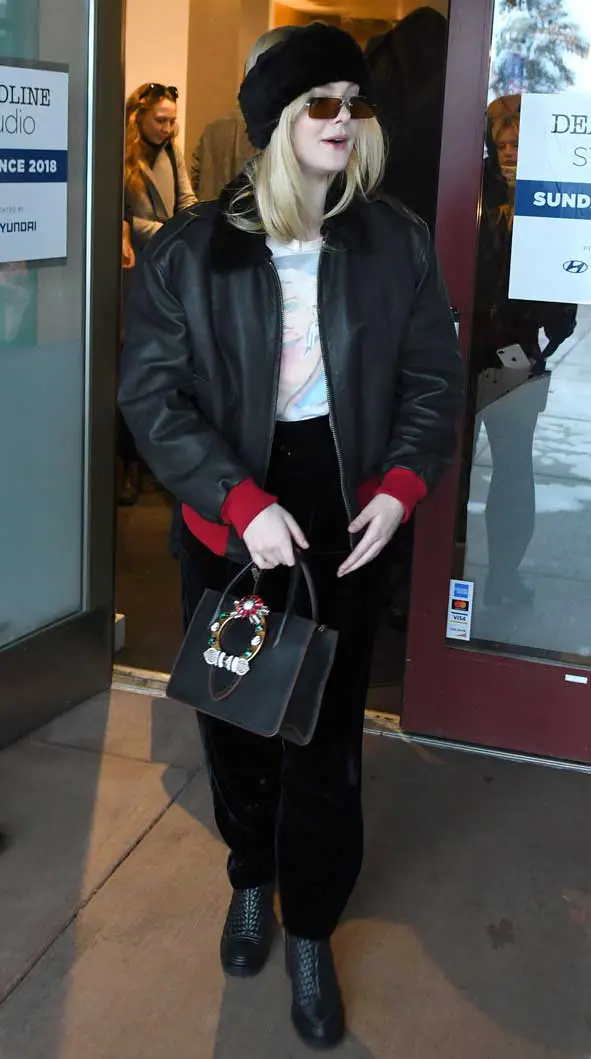 Elle plays Melody in the movie where Sidney Hall, played by Logan Lerman, "finds accidental success and unexpected love at an early age, then disappears without a trace."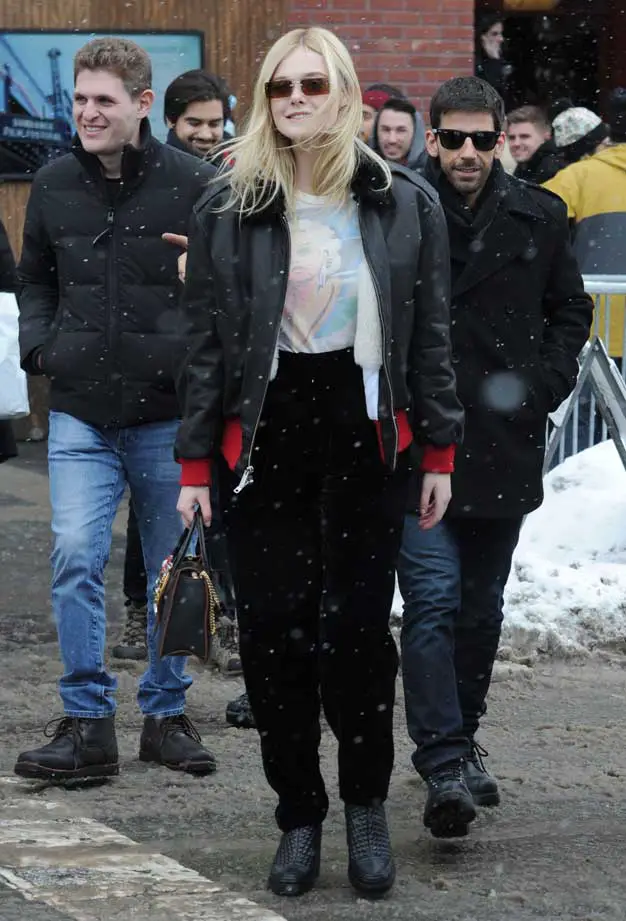 Elle Fanning Trivia: Elle Fanning's first name is actually Mary and she likes Elle to be pronounced "El". Also, her nickname is "Elbow".