Renée Zellweger looked fresh-faced and in great shape as she was spotted leaving a gym session in her workout gear in Los Angeles.
The Bridget Jones' Diary star looked, well, like herself, despite the Houston actress coming under lots of speculation and criticism over the last few years about her appearance.
Articles titled 'Why the Strong Reaction to Renée Zellweger's Face?' by The New York Times, 'Renee Zellweger: If She No Longer Looks Like Herself, Has She Become a Different Actress?' by Variety and 'Did Renée Zellweger Get Plastic Surgery? See Her Transformation!' by Life & Style have all contributed to the debate on her face after she attended the 2014 Elle Magazine 'Women in Hollywood Awards' in Los Angeles.
Renée Zellweger wore three-quarter leggings, sneakers, a grey hoodie zipped down and a black body warmer as she left her gym in Santa Monica, California.
VIDEO: Renée Zellweger & Bradley Cooper Leaving LAX
Renée looked fresh-faced and makeup-free as she wore glasses and her hair tied up in a bun as she waited to cross the road.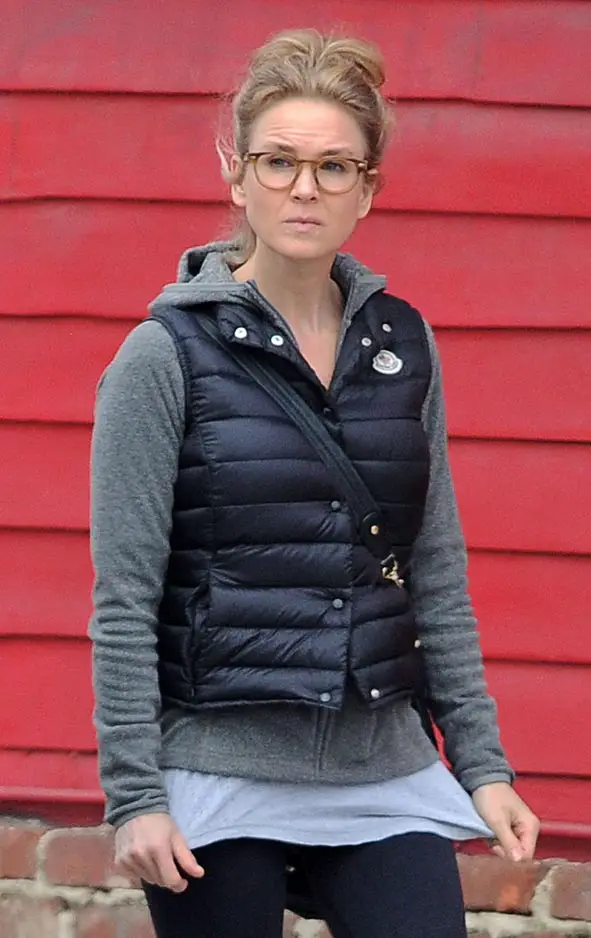 Renée even had her hands in her pockets and carried a bag over her shoulder as she walked to her Mercedes sports car parked around the corner.
Renée had to hit back at her critics writing an essay for The Huffington Post titled 'We Can Do Better' writing:
Not that it's anyone's business, but I did not make a decision to alter my face and have surgery on my eyes
Renée continued:
It's no secret a woman's worth has historically been measured by her appearance… The resulting message is problematic for younger generations and impressionable minds, and undoubtably triggers myriad subsequent issues regarding conformity, prejudice, equality, self acceptance, bullying and health.
Renée was recently spotted on the film set of 'Judy' in London where she is playing the lead part of Judy Garland in the biopic set in 1968.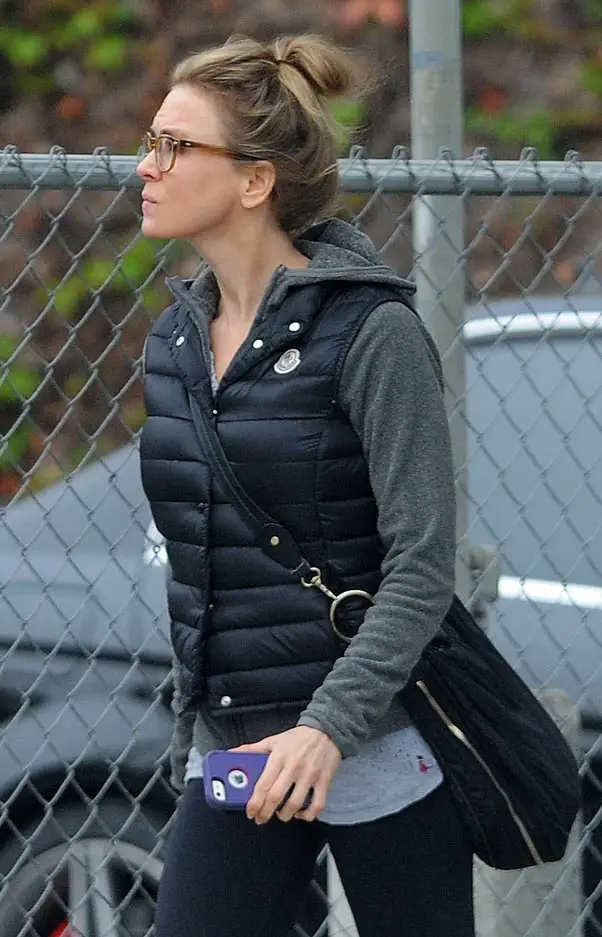 Renée will also start filming Heft, based on the bestselling novel by Liz Moore and also starring Louie Anderson as Arthur Opp and It's Owen Teague as 17-year-old Kel Keller.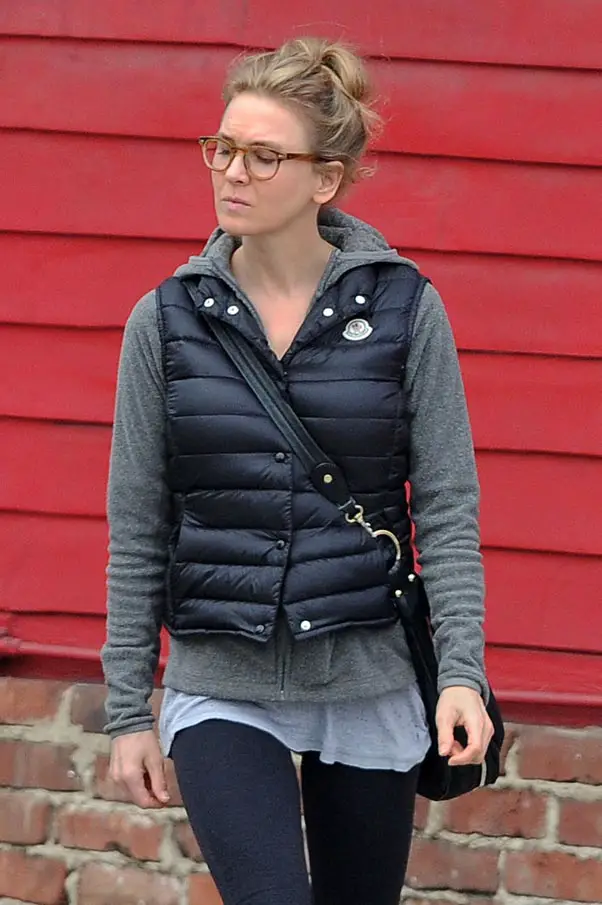 Renée will play Kel's mom Charlene in the movie which follows former academic Arthur Opp who hasn't left his rambling Brooklyn home in a decade and Kel Kenner, a poor kid in a rich school who pins his dreams on a baseball career.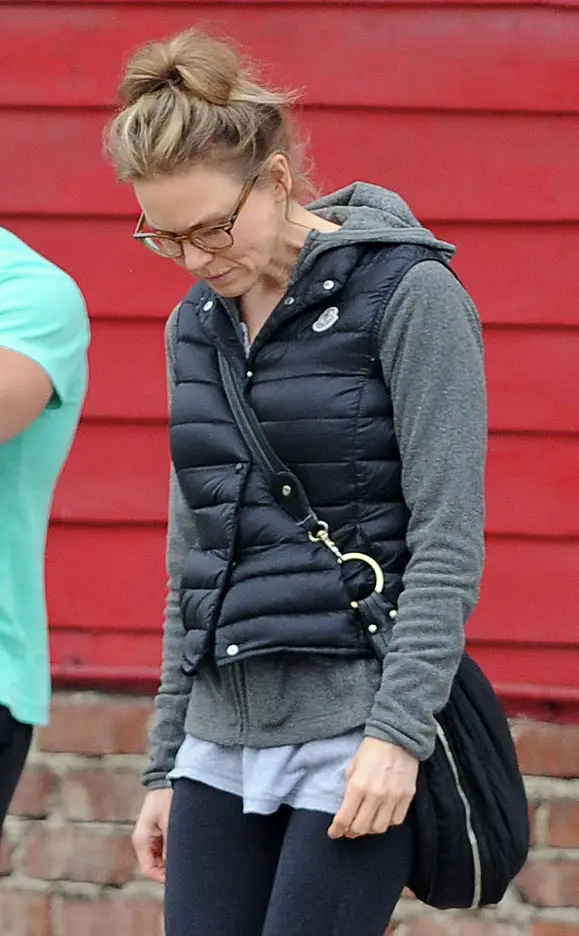 Renée Zellweger Trivia: Renée got her SAG card when she starred in a Coors Light commercial! She told Newsday: "I got my SAG card on my Coors Light commercial. Yeah! Coors Light paid for college!"