Reese Witherspoon was spotted stepping off a float plane after spending a weekend hiking, fishing and bear watching in Canada.
Fashioning a Patagonia cap and a plaid pink, blue and white shirt as she stepped off the small float plane after it landed back in Vancouver.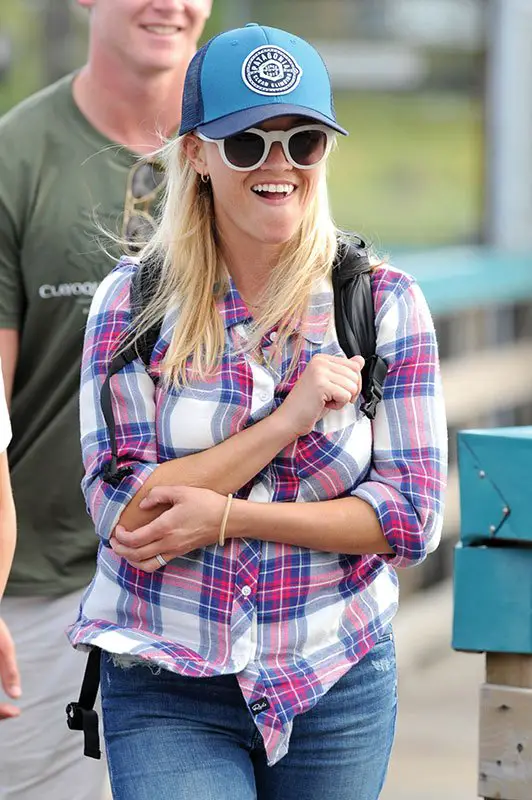 Reese complimented the outdoor hiker look fashioning brown leather boots and white-rimmed oversized sunglasses.
The Oscar winner spent a month in the wilderness trails, filming in remote locations on the Pacific Crest Trail better known as the PCT.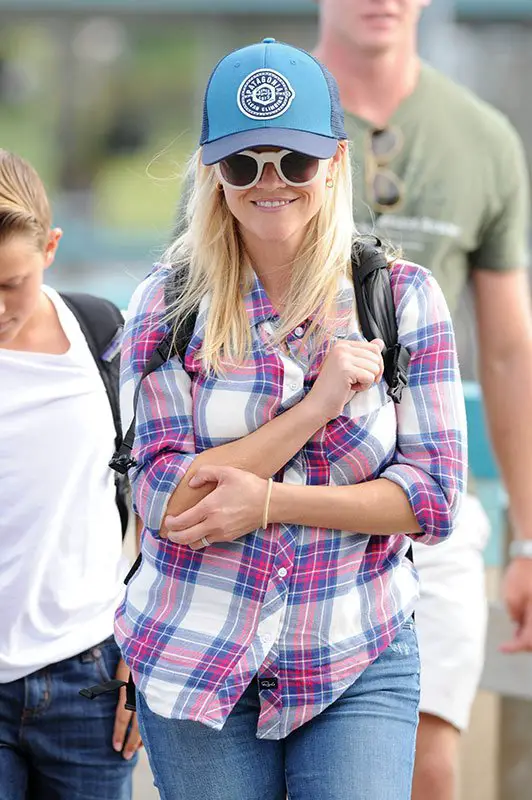 The film earned Reese an Oscar nod for best actress in a leading role in 2016. She certainly looked like she was enjoying her trip with a huge smile on her face,
VIDEO: Reese Witherspoon Just Like Us! Running Errands in LA
Reese spent a lot of her weekend using Snapchat to document her adventure and even posted "Going Bear Watching" with a picture of a black bear eating salmon in the river! See the pics here: Reese Witherspoon/SnapChat Yahoo Reese Witherspoon Continues Wild Inspired Camping Trip
Reese Witherspoon wears a Patagonia cap as she steps off a float plane during a wilderness weekend in Canada!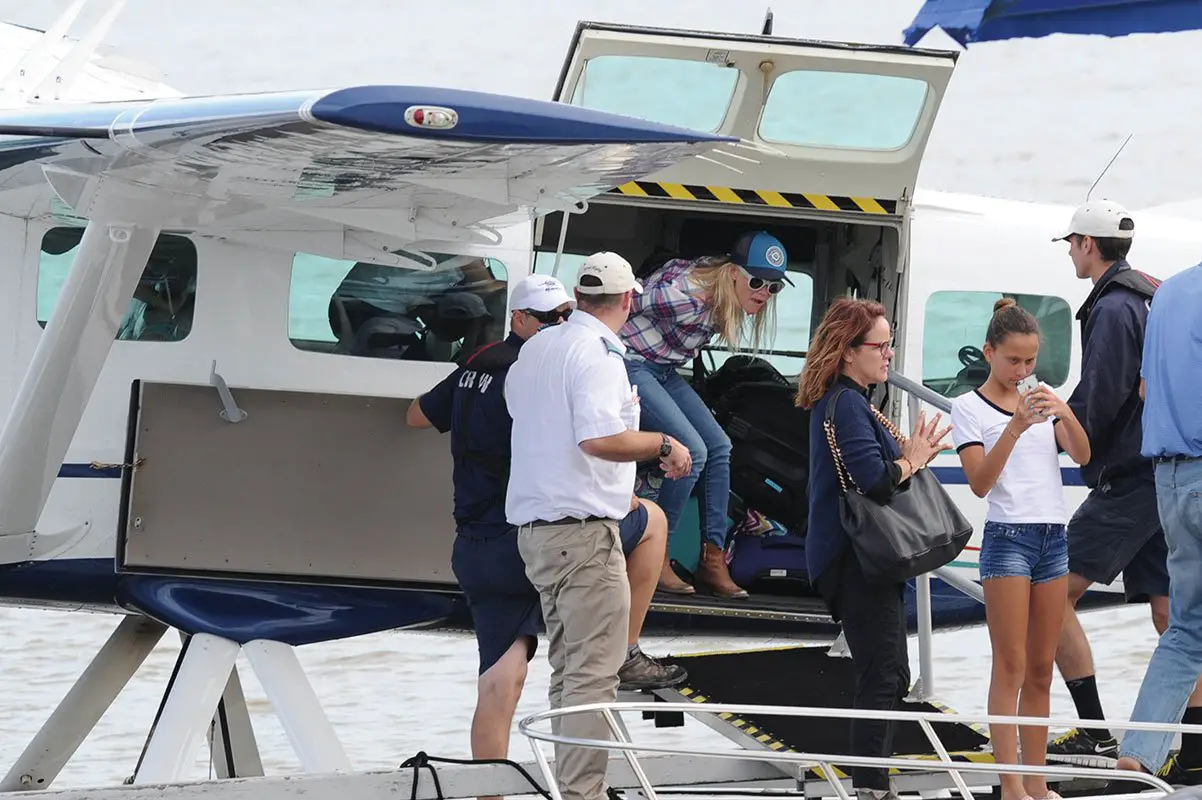 Reese Witherspoon stepped off a float plane with her son Duncan after a hiking trip on Vancouver Island. Reese appeared to be getting her sea legs and looked a little wobbly as she stepped off the plane which landed in Vancouver.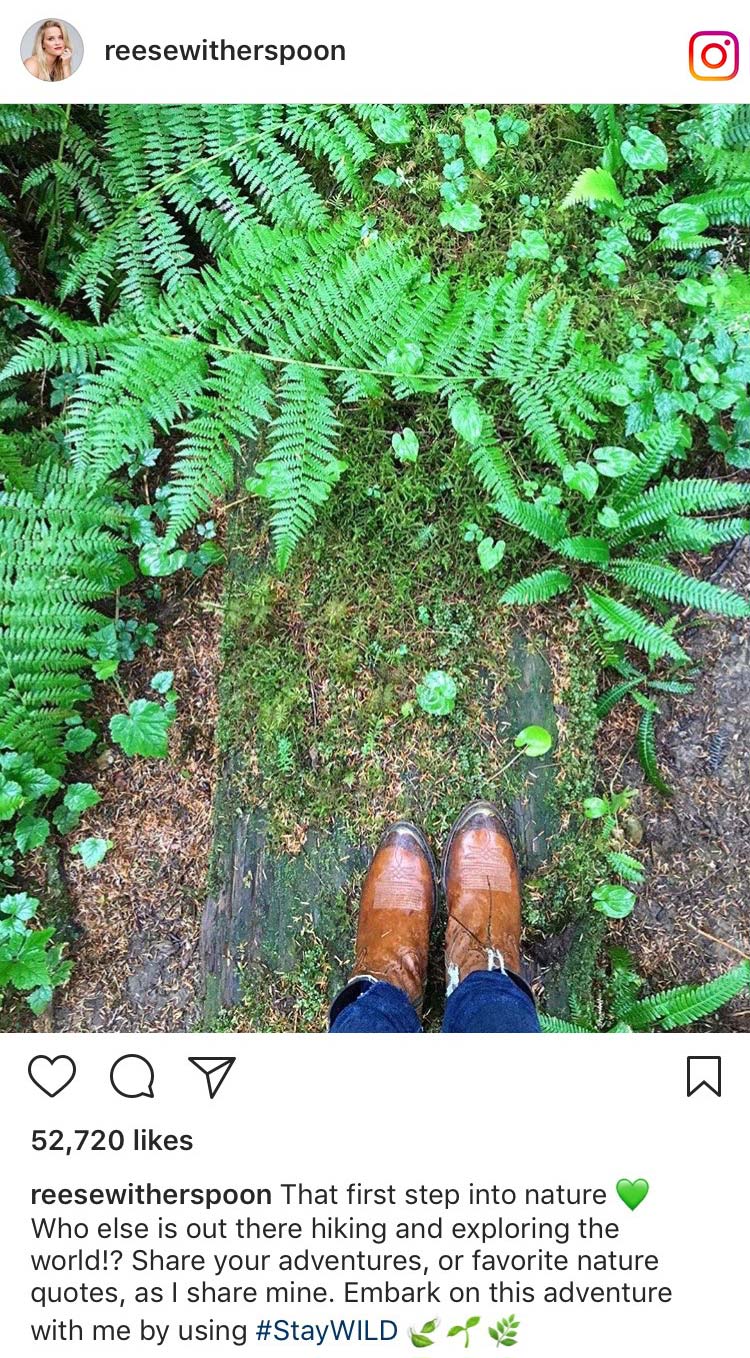 Reese spent the week hiking and bear watching on Vancouver Island and getting back to nature which she enjoyed filming Wild last year. 
Reese Witherspoon recently took to social media to share a picture of her watching the solar eclipse. Reese shared the picture on Instagram wearing a robe while taking a break from filming.
Shailene Woodley also stars alongside Reese in the upcoming series. Watch the video of Shailene and co-star Theo James giving each other a hug in LA: Celebrity WotNot Video Shailene Woodley Spotted Giving Theo James a Big Hug After Lunch Together in Los Angeles
Reese Witherspoon Trivia: Did you know Reese Witherspoon's first name is actually Laura and Reese is her middle name!