Arnold Schwarzenegger returned to his action star status as he filmed Why We're Killing Gunther in Vancouver, Canada.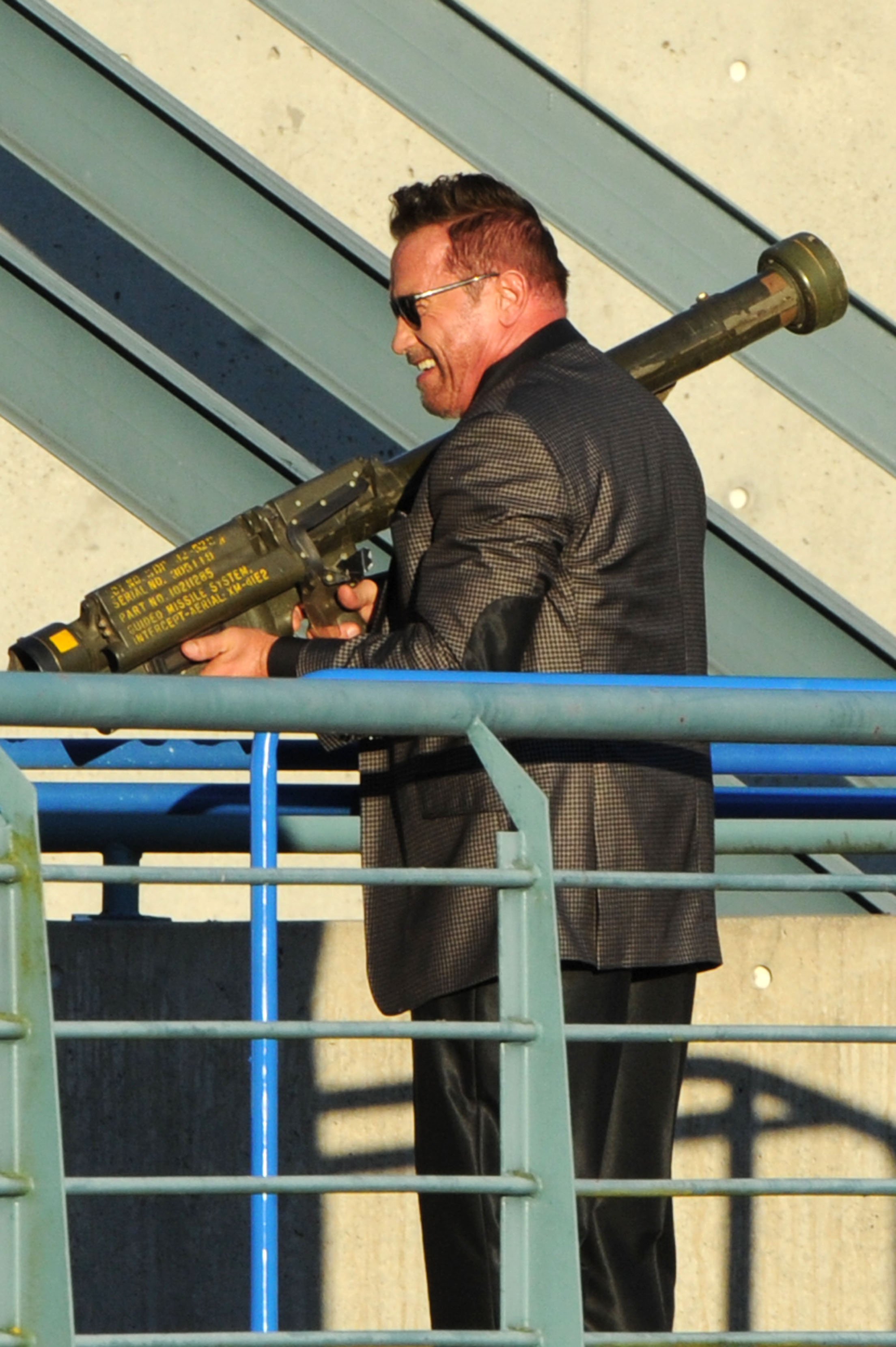 The movie is also SNL star, Taran Killam's, directorial debut and his first job sees him working with The Terminator legend Arnold Schwarzenegger, who was pictured on set in costume with a bazooka!
Arnie was spotted filming exterior scenes wearing several unusual outfits throughout the day including gym gear where he was pictured teaching field hockey to students.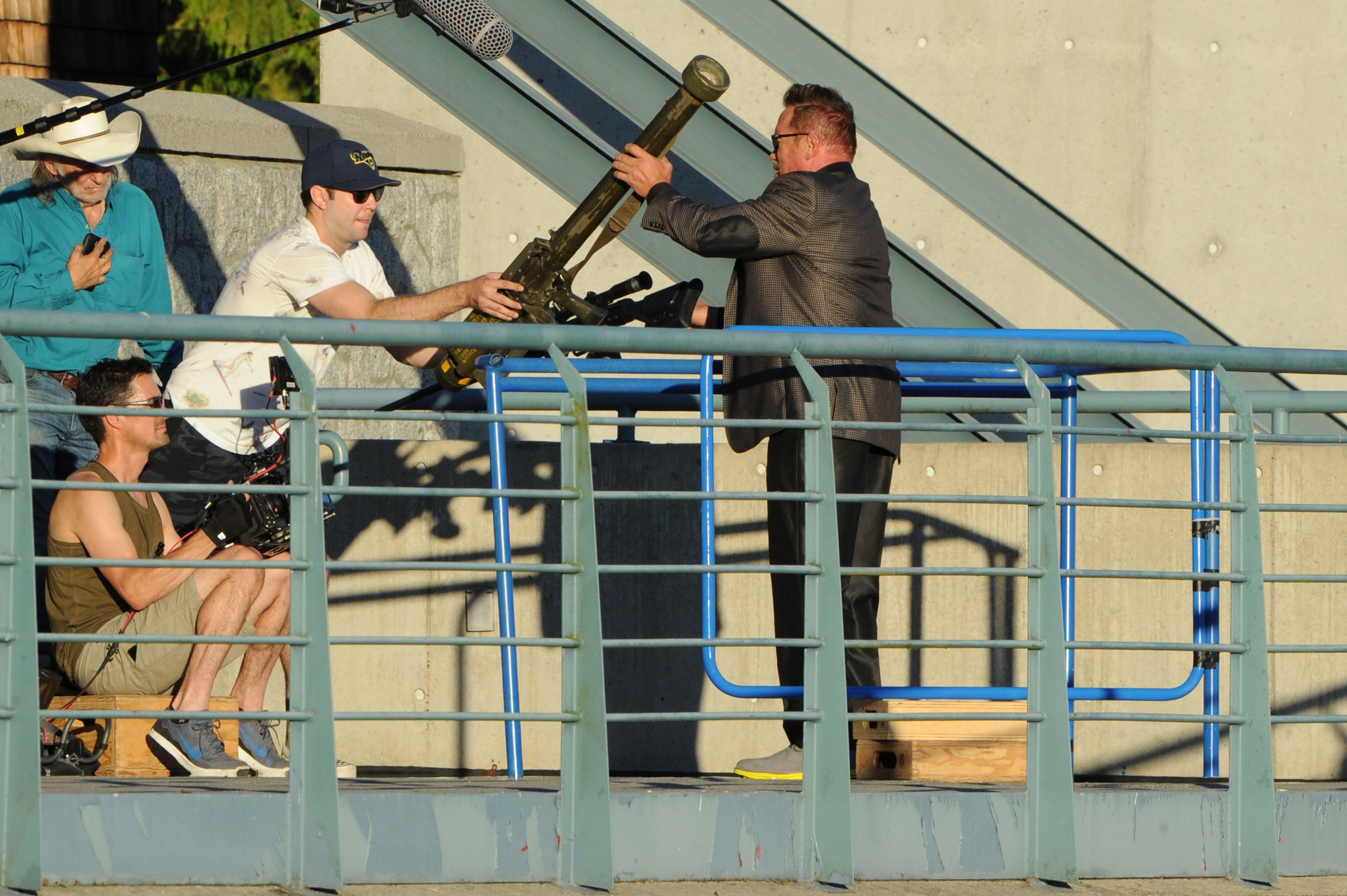 Arnold plays the lead role of 'Gunther' in the upcoming movie, a story about the world's greatest hitman. Arnie looked to be enjoying holding a rifle and a bazooka again with a huge grin on his face. He also fashioned a short haircut and sunglasses.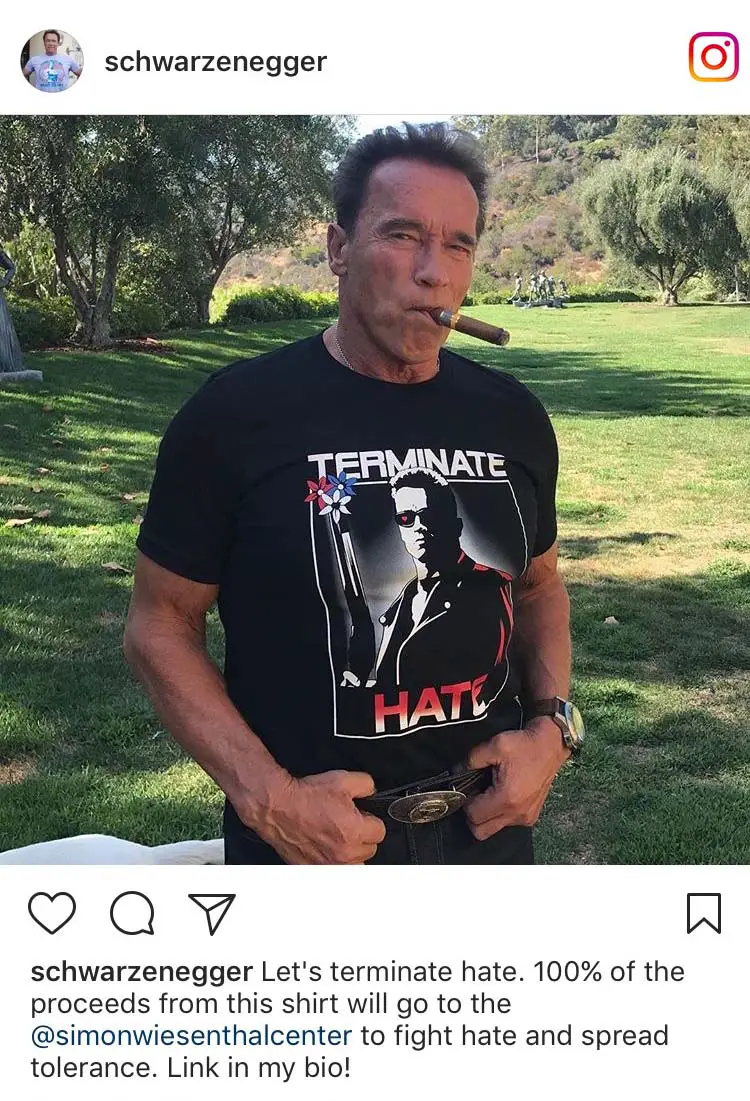 Arnold Schwarzenegger promoted a 'Terminate Hate' T-shirt on Instagram – Photo Courtesy of @schwarzenegger / Instagram
Arnold recently claimed in an interview with The Hollywood Reporter that he would have run for president in 2016 if he had been born in the US.
Arnold was also seen leaving the gym while taking a break from filming in Vancouver, Canada and bumped into a fan wearing an Arnie T-Shirt.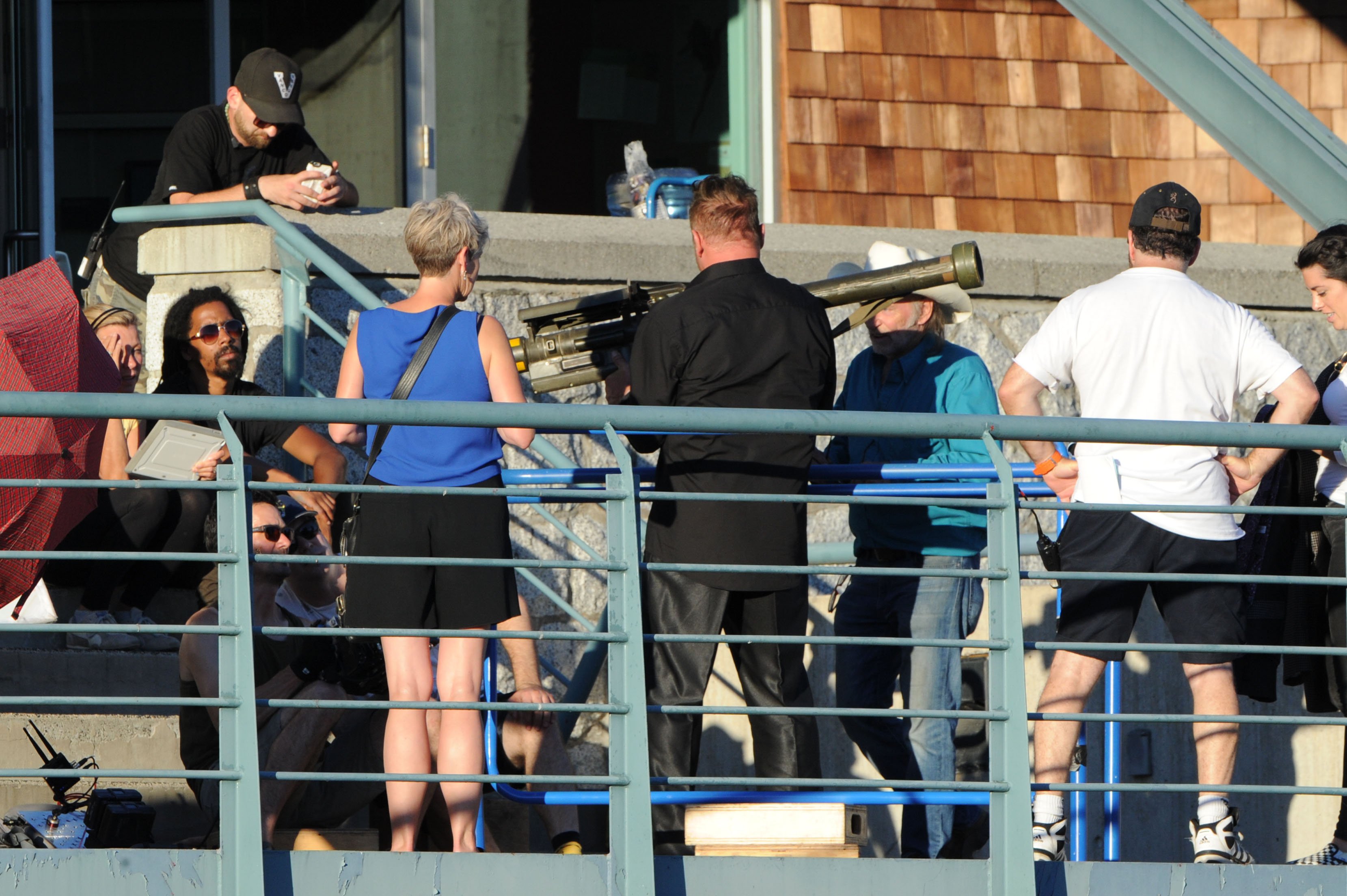 See the fun pics of Arnie ad the T-shirt that reads 'Come With Me If You Want To Lift' here: Celebrity WotNot Arnold Schwarzenegger Come With Me If You Want To Lift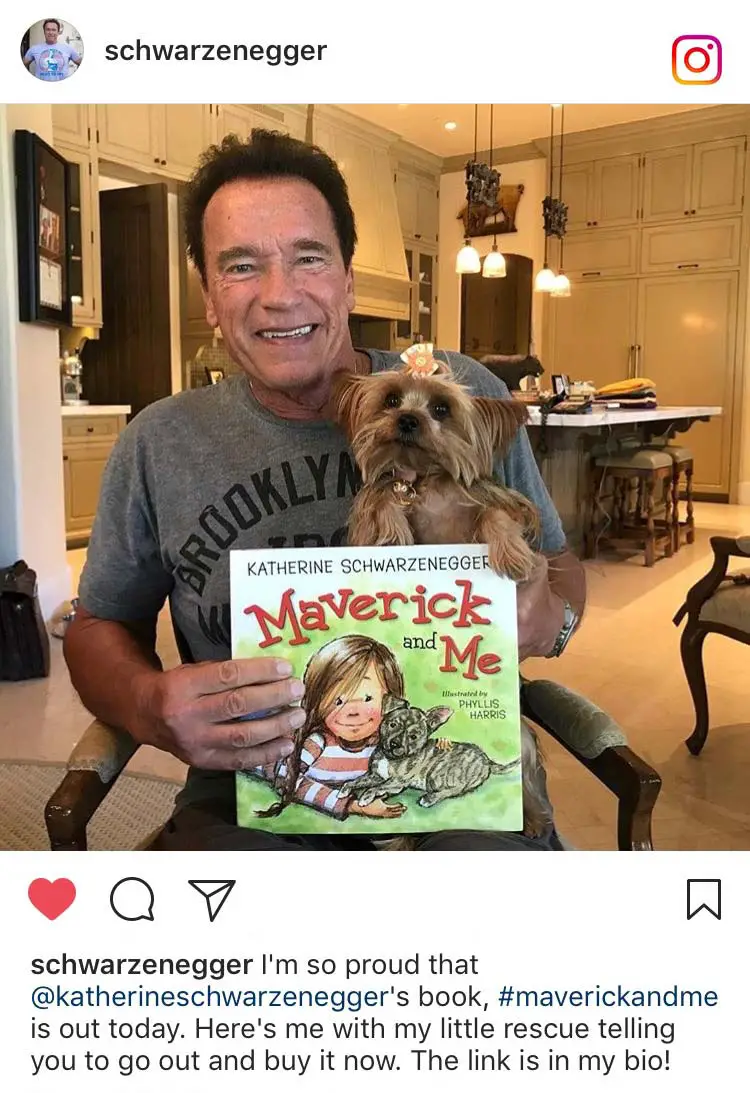 Arnold Schwarzenegger shows off daughter Katherine's new book 'Maverick and Me' – Photo Courtesy of @schwarzenegger/Instagram
Arnold only spent a week filming scenes for the action film even though he is the main character. A true pro!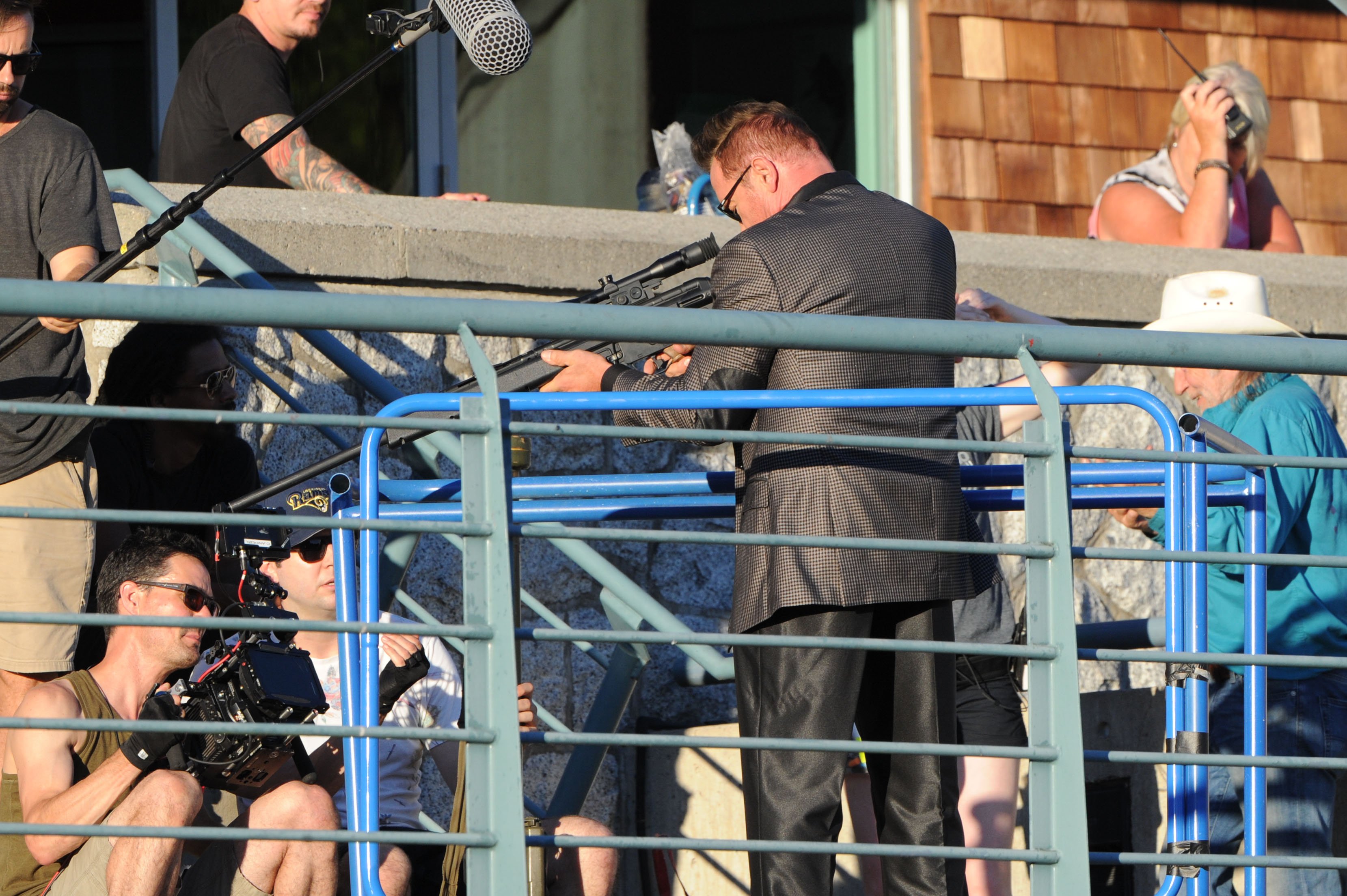 Known for his legendary quote "I'll be back" you can read more of Arnie's top motivation quotes here: Make Me Successful. 
https://youtu.be/yXv-PEIKixc For more great celebrity videos check out the Celebrity WotNot YouTube Channel here: The Official Celebrity WotNot YouTube Channel
Arnold Schwarzenegger Trivia: Arnold Schwarzenegger famous line "I'll be back" from 1984's The Terminator was originally written as "I'll come back."