Who: Thousands of Celebrities
What: Starring on our Celebrity WotNot Free Gallery Website
Wearing: Check out our Fashion Galleries for thousands of Celebrity outfits
Where: Los Angeles, New York, Vancouver, London and Beyond
---
Merry Christmas from our team at Celebrity WotNot and may your New Year be filled with our FREE Celebrity pictures!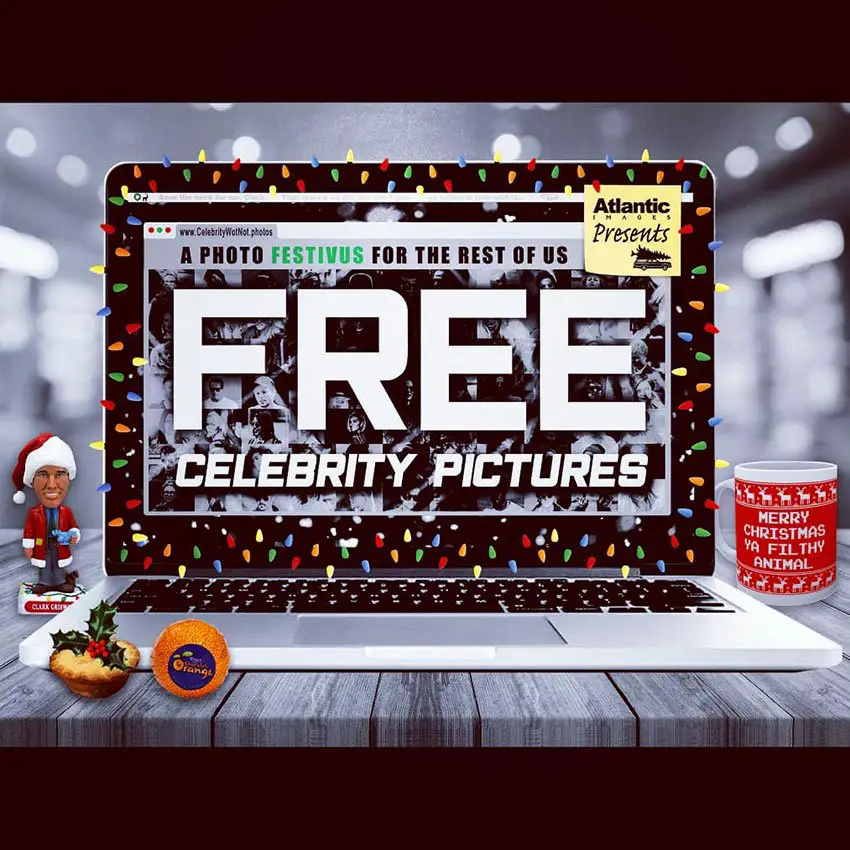 ALL of our Images are FREE To Use for Personal, Editorial or Educational purposes with our Watermark AND Link To www.CelebrityWotNot.com or any Celebrity WotNot Social Media Account / Story / Post / Gallery. Remember to credit us, tag us and tell people about our Free service.

How Do You Use Our FREE Celebrity pictures?
Well, it's pretty easy. We want you to be able to use ANY of our pictures to illustrate a story on your blog, newspaper, magazine, school assignment, project, or personal shrine to your fave celeb. So, on your desktop or phone just follow these simple INSTRUCTIONS.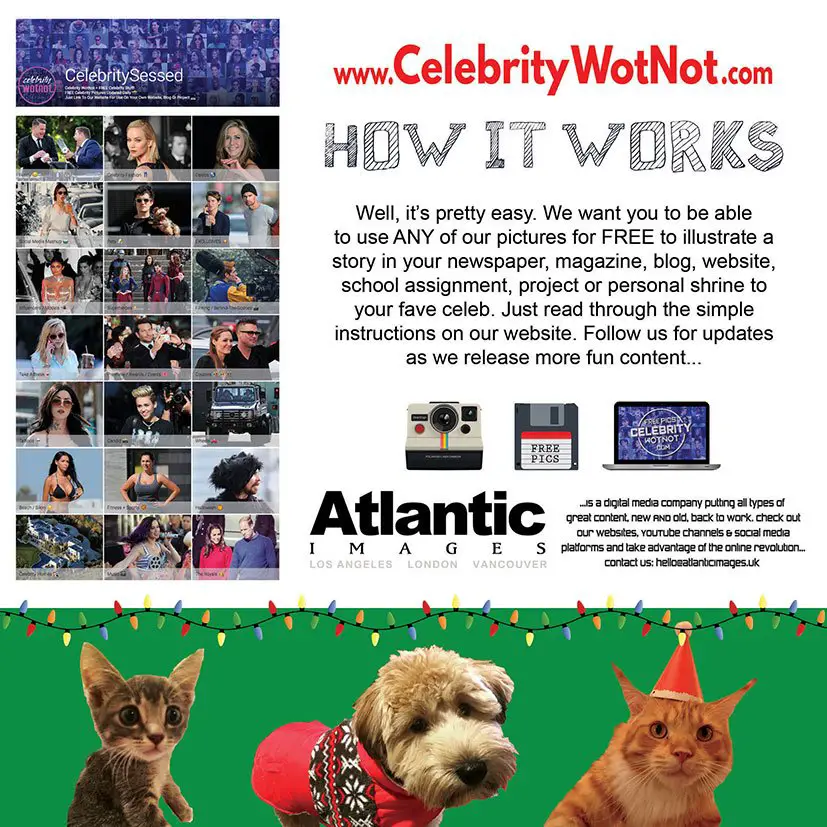 DONATE + Help Us Deliver FREE Content
There is a big divide between photo agencies, celebrities and fans. Copyright infringement is complex, confusing, and scary. We decided at Celebrity WotNot, and with our friends at Atlantic Images, that it was time to do something different. By giving away our images for FREE then publications, blogs, celebrities themselves and most importantly, the dedicated fans, can now use our pictures without ANY hassle, take down notice, or legal threats. Phew!
If you like what we're doing then you can donate to our platform and HELP to keep it going by donating via Pay Pal: DONATE HERE
These pictures are NOT for free commercial use. Contact us for more information. Copyright © Atlantic Images. Have a safe and fun time over the holidays!
????