Prince William and Kate Middleton showed they are down to earth and a normal family as the parents helped their children, Prince George and Princess Charlotte, out of their Minivan!
For a family that are surrounded by bodyguards and security, it was great to see the famous British couple helping the kids out of the Minivan themselves.
William was seen leaning inside the van pulling back the middle seat to let Prince George, Princess Charlotte and wife Kate Middleton out of the back.
He even had to lean inside the minivan before carrying Prince George out of the back and holding his hand. Prince George then happily waved at all the waiting fans.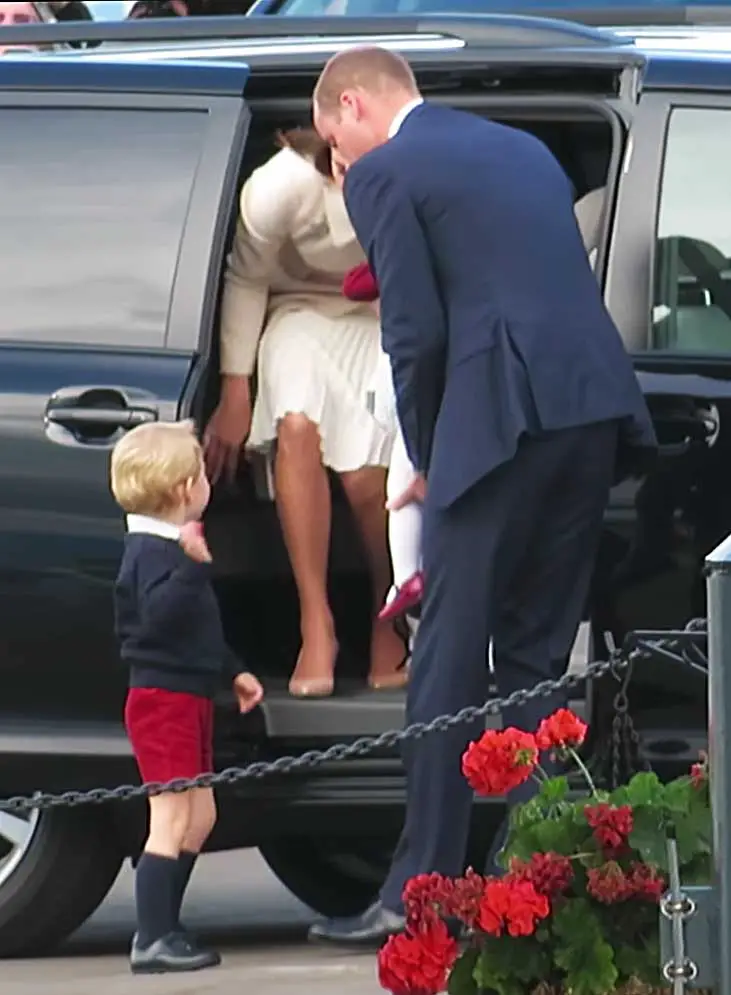 Kate fashioned a custom-made Catherine Walker cream colored coat dress, LK Bennett nude floret heels, Annoushka baroque pearl drop earrings and the Queen's diamond maple leaf brooch.
VIDEO: Daddy Day Care: William Helps Prince George Out of a Minivan
Prince William then picked up Princess Charlotte to help Kate exit the minivan. Kate then held Princess Charlotte in her arms with Prince George waving with both hands.
The family were on a trip to Canada and were pictured relaxing by sampling some drinks at a harvest festival. See the pics here:
Will & Kate Trivia: The British National Grid estimated that up to 600,000 people turned their kettles on after Will & Kate kissed on the balcony of Buckingham Palace after they were married.