The rapper probably should have been checking out the menu rather than the reality star's rear assets, but in her eye-popping, green, rubber dress Kanye West can be forgiven for getting sidetracked.
As the Keeping Up With the Kardashians star waited at the counter, Kanye was captured stealing a stare at wife Kim's backside.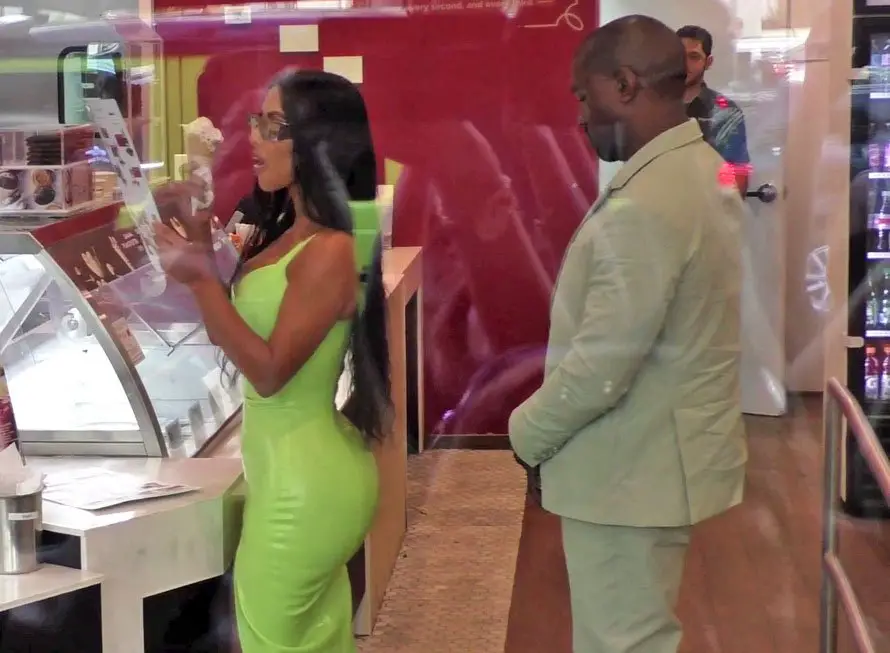 Oblivious to her husband's 'adoring gaze' Kim – who was also sporting a pair of futuristic shades – picked an ice cream and proved that despite her skin-tight attire there was room for a sweet treat.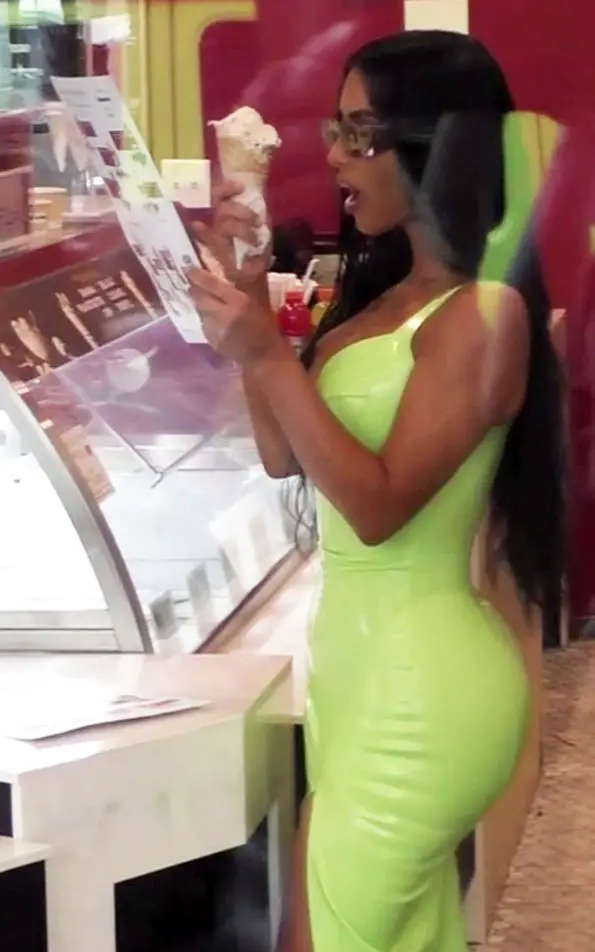 Kanye – who looked smart in a Louis Vuitton suit – also threw caution to the wind when it came to his diet and opted for an ice cream too.
Kim Kardashian and Kanye then caused chaos outside the small shop as fans crowded around to snap photos of the pair who were definitely not trying to fly under the radar.
VIDEO: Kim Kardashian on DWTS Backstage Footage
She had color co-ordinated her fluorescent ensemble with a matching green Mercedes G Wagon which they left the Häagen-Dazs parlor in. And if you didn't see the mansion they flipped then check out our video on our YouTube channel: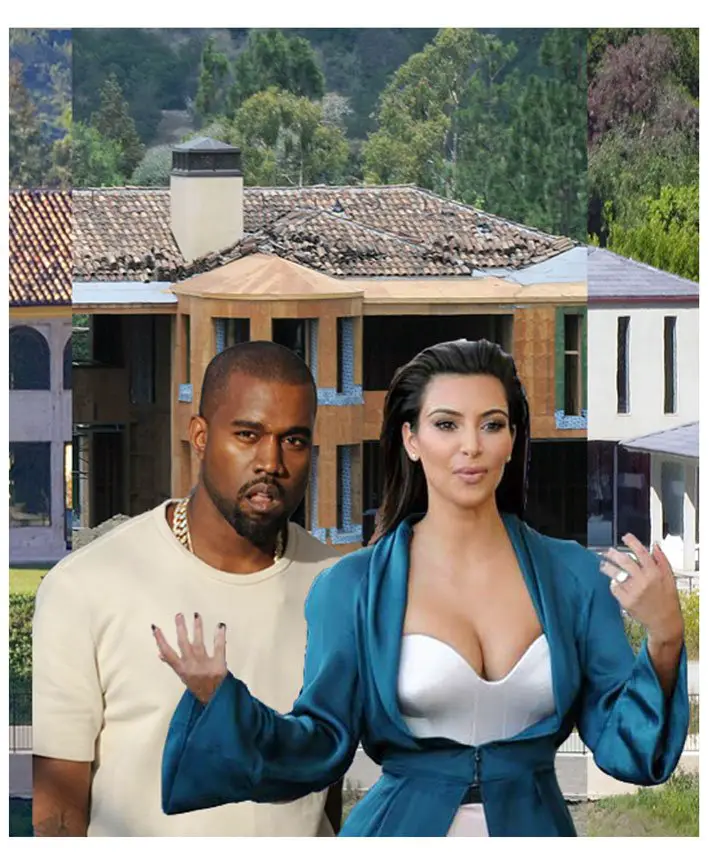 Kim Kardashian Trivia: The very first line from the pilot of Keeping Up with the Kardashians was Kim shouting "I hate you all".