Former Full House actress Jodie Sweetin was filming a Christmas Movie in Vancouver, Canada.
The actress recently returned to film the sequel Fuller House as Stephanie Tanner and is now returning to film Finding Santa, a Hallmark made for TV movie which is filmed in central Vancouver.
Jodie was seen on set filming scenes with a Mrs. Santa Claus and Santa Claus who slips as he walks behind Jodie who wrapped up in a green jacket with a furry hood and was seen chatting on her phone during the days filming.
Jodie was seen chatting on her cell phone between takes during the rainy film day in Vancouver.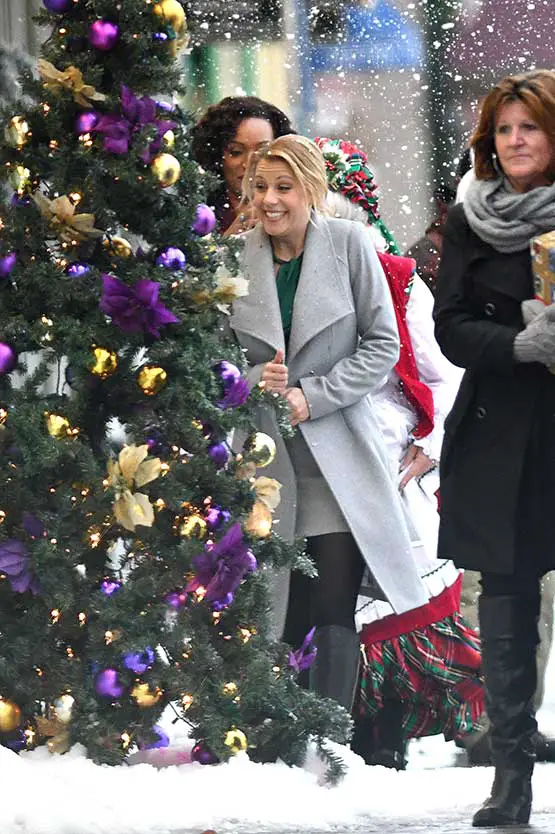 The former Full House actress wore a green parka jacket with a furry hood and a white top as she filmed scenes where Santa Claus slips on some ice and she helps him up.
VIDEO: Full House Actress Jodie Sweetin Filming 'Finding Santa' Christmas Movie in Canada
Jodie Sweetin Trivia: Jodie Went to Los Alamitos High School high school, where she and actor Matthew Morrison performed in the musical theatre together.