Alyssa Milano cuddled up to Mario Lopez in a gorgeous pink jacket while visiting the EXTRA set in Studio City, Los Angeles.
The American actress, activist, producer, and former singer also signed autographs and posed with fans. The CW confirmed in January this year that a Charmed reboot was in the works. The new series is reportedly set in 1976, unlike the original witchy drama, which was set in the present.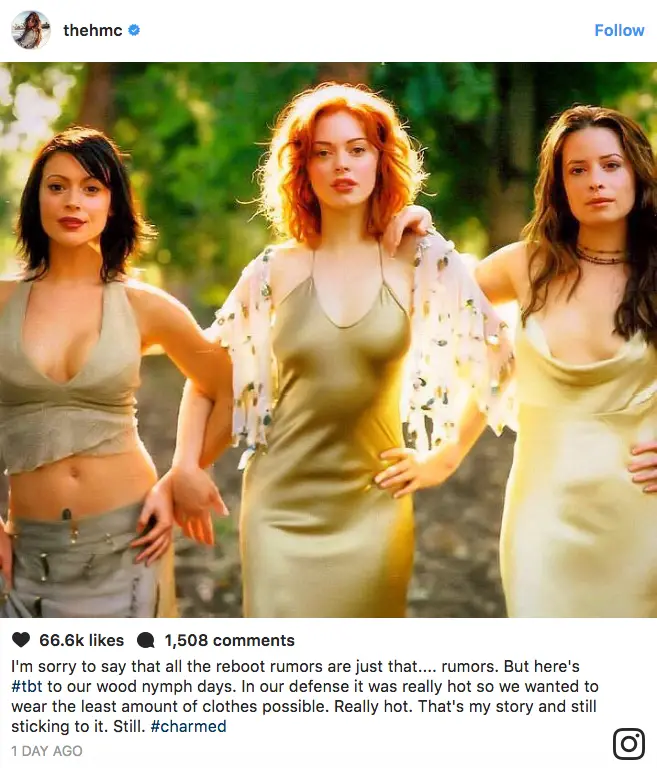 However, Holly Marie Combs who played Piper on the hit show posted the following Instagram:
I'm sorry to say that all the reboot rumors are just that…. Rumors. But here's #tbt to our wood nymph days," she captioned the Thursday, July 20, post. "In our defense, it was really hot so we wanted to wear the least amount of clothes possible. Really hot. That's my story and still sticking to it. Still. #charmed
Check out what Alyssa Milano had to say on the Charmed Reboot below:
Alyssa Milano Trivia: Alyssa Milano has returned to the screen in the Netflix series Wet Hot American Summer: Ten Years Later.